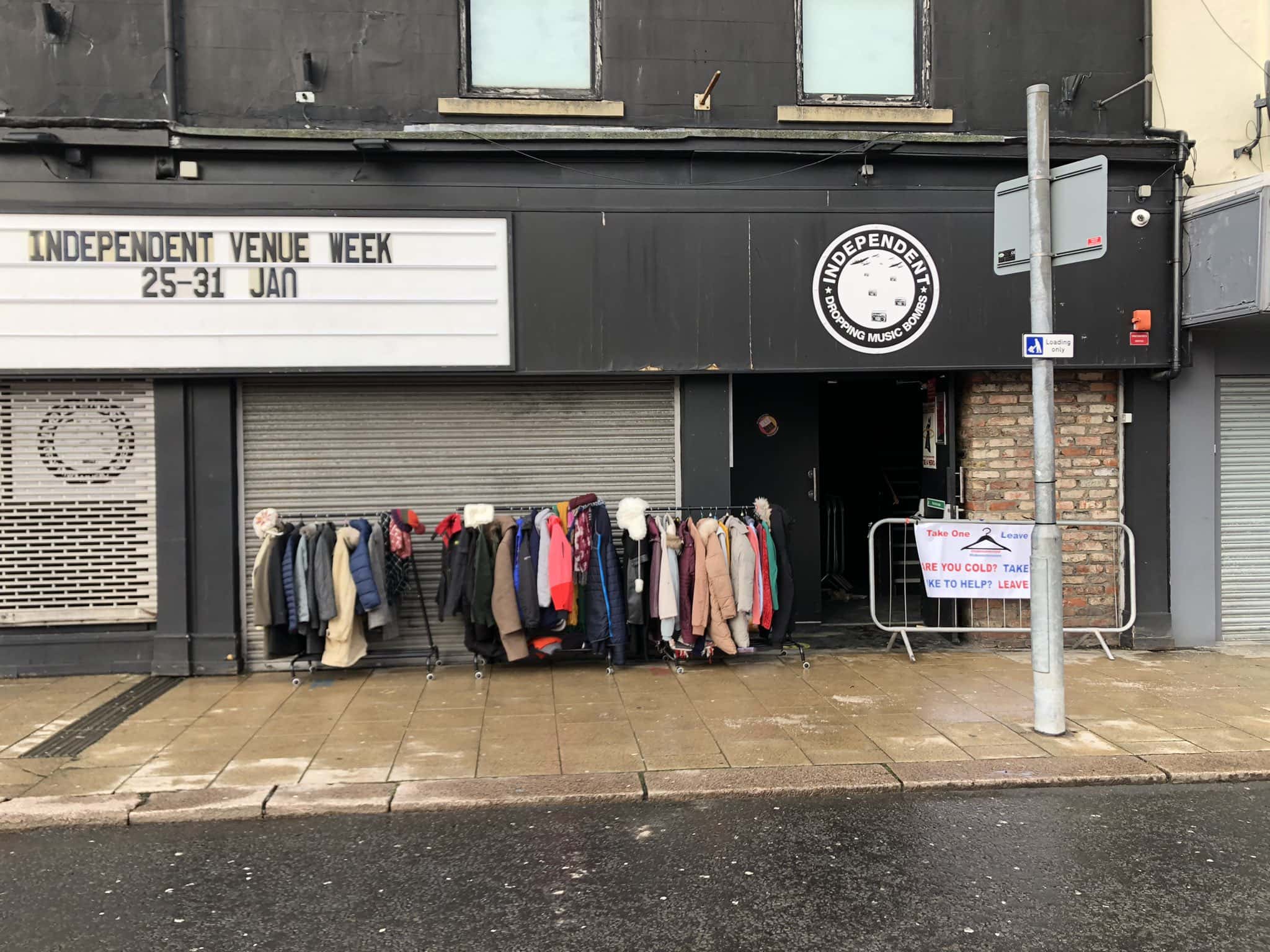 A CHARITY donation scheme has been launched in Sunderland to help the homeless stay warm this winter.
The Take One Leave One initiative offers free clothing for the homeless and encourages members of the public to donate any unwanted coats, hats, gloves or scarves.
The scheme, which sees a clothes rail set up to take donations, was first launched in London in 2018 and has since spread across the country, including a site at As You Like It in Newcastle.
Sunderland's donation point is positioned outside of the music venue Independent, and will be open 10am-4pm most days.
Iain Lane who is behind the launch in Sunderland said: "Any donations could make an unbelievable difference. If even one person takes a coat and is warmer then it's a success. It is helping out physically and also highlighting the homelessness problem in this country.
"No one should be sleeping or living rough in the UK in 2021 no matter of the circumstances.
"I have never personally experienced sleeping rough, although have come quite close a few times. I have been furloughed since [the start of the pandemic] and decided to use my spare time to a more positive end."
Figures released in December by the Office for National Statistics revealed that 778 people died while homeless in 2019, including 28 in the North East. The coldest months of December and January were the worst for homeless deaths. 
Homelessness charity Crisis also found that there had been a constant flow of new people experiencing homelessness since the start of the COVID-19 pandemic.
Ben Wall, one of the owners of Independent, told SR News: "While we can't open it's a really easy way for us to help. Iain deserves all the credit though, it's his energy and time that's making this happen."
COVID-19 precautions are in place at the donation point.
Anyone wanting more information on the project, or opening times, is encouraged to follow Take One Leave One Sunderland's Twitter or Facebook page for more information.