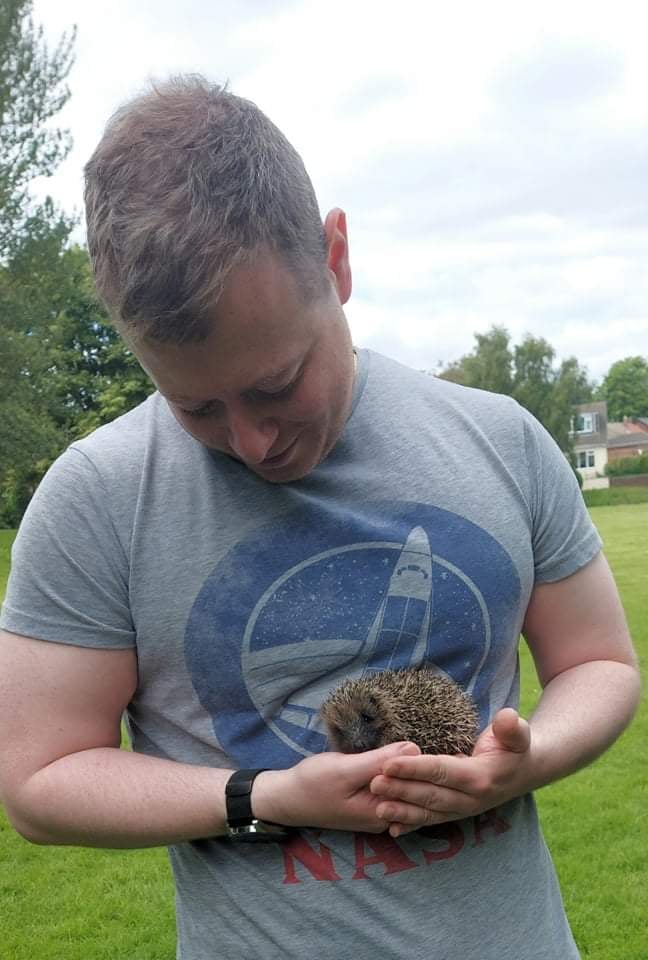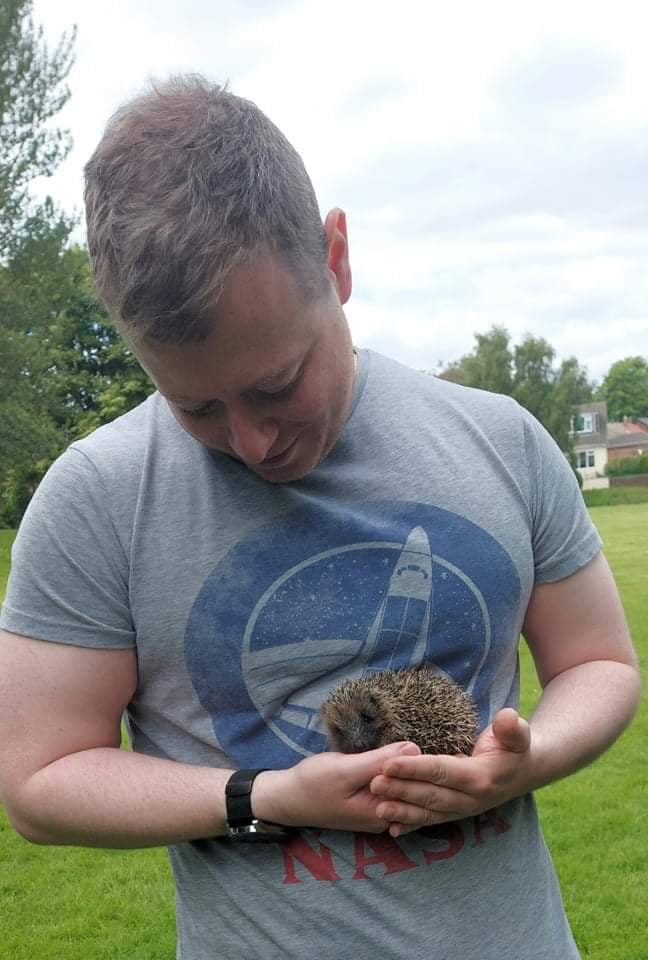 A Sunderland firefighter is helping to build a safe haven for hedgehogs at St Mary's School, Sunderland, as part of an awareness campaign for declining hedgehog populations across the country.
Chris Smith, a 36-year-old firefighter from Sunderland is working with ecologists and environmentalists from Friends of Backhouse Park to launch a campaign to help hedgehogs, which, as of last year, are classed as 'vulnerable to extinction' as part of the Red List for British Mammals.
Mr Smith said: "The total population of hedgehogs is falling at about 5% per year, which is pretty much the same as tigers being lost in the wild. I can't really do much about tigers but I can do something about hedgehogs."
"We're going to be reintroducing some hedgehogs in conjunction with the work that we do in St Mary's School.
"There's currently one breeding pair of hedgehogs and they'll be getting another one next weekend. This weekend, we're going to be building an enclosure at the school as well. It frees up the long term resident hedgehogs at wildlife charities with one leg or one eye or some other kind of disability."
Along with the Friends of Backhouse Park, Mr Smith is also working with old school friend and ecologist Julie Dyson in supporting charity Pawz for Thought, a small but active animal charity operating across the North East.
Mr Smith said: "The campaign is just sort of kind of getting built at the moment, and we've our first successful hedgehog release. And we'll be doing another successful release this weekend."
"If you think about Britain and what it actually stands for it's things like fish and chips, cups of tea, Winston Churchill and hedgehogs- they are an iconic British animal and I'd love for people just to take a bit more pride and interest in the area that we live in."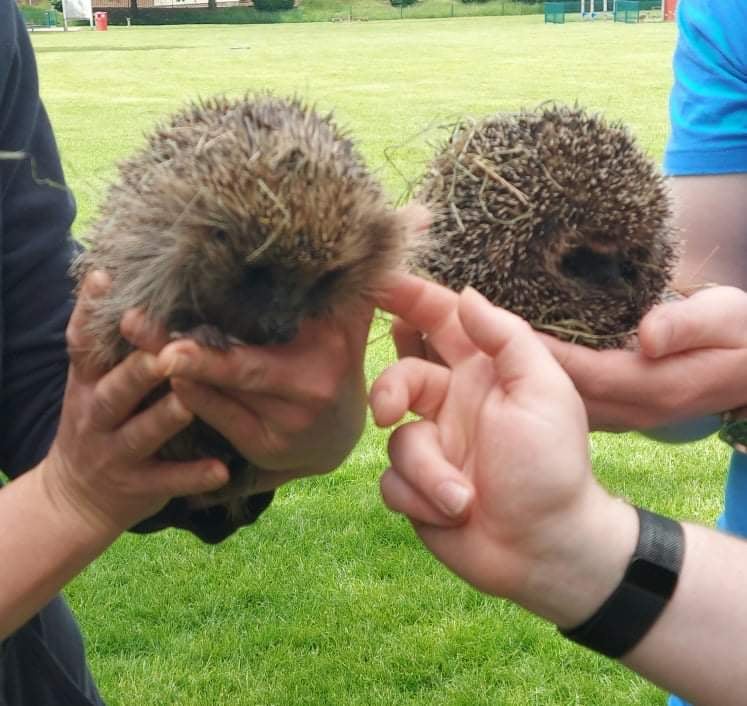 There are an estimated 1.5m hedgehogs across Britain, but numbers are falling especially in more rural areas, with less hedgehog nesting sites in urban areas, according to the latest British Hedgehog Preservation Society report back in 2018.
Reasons for the decline in rural areas include roadkill due to higher speed limits and less lighting on roads, predation from foxes and badgers, as well as more intensive farming methods which damage natural hedgehog habitats.
"It's absolutely imperative for everybody to get involved in the project, even if it's just the case of just looking out for the hedgehogs and putting out food for them."
Hedgehogs will gobble up meaty food, including dog or cat food but it is important to leave out a bowl of fresh water for hungry 'hogs to wash food down with. Refrain from giving hedgehogs cows milk because like many humans, hedgehogs cannot digest lactose which can lead to diarrhoea and then potentially fatal dehydration.
Mr Smith said: "If anybody is interested that runs building supplies, or wants to come down and give us a hand- a few people are going to be getting involved over the summer to build the enclosure, but if anybody wanted to make a donation to that, that would be really appreciated."
The Friends of Backhouse Park and Mr Smith are hoping to expand the hedgehog campaign across Sunderland next year.