ONE in four people will experience a mental health problem in their lifetime, and those involved in the football community are no exception. Hartlepool United Football Club are teaming up with Learning Curve Group to offer free online training in Mental Health Awareness to encourage people to start talking about mental health issues.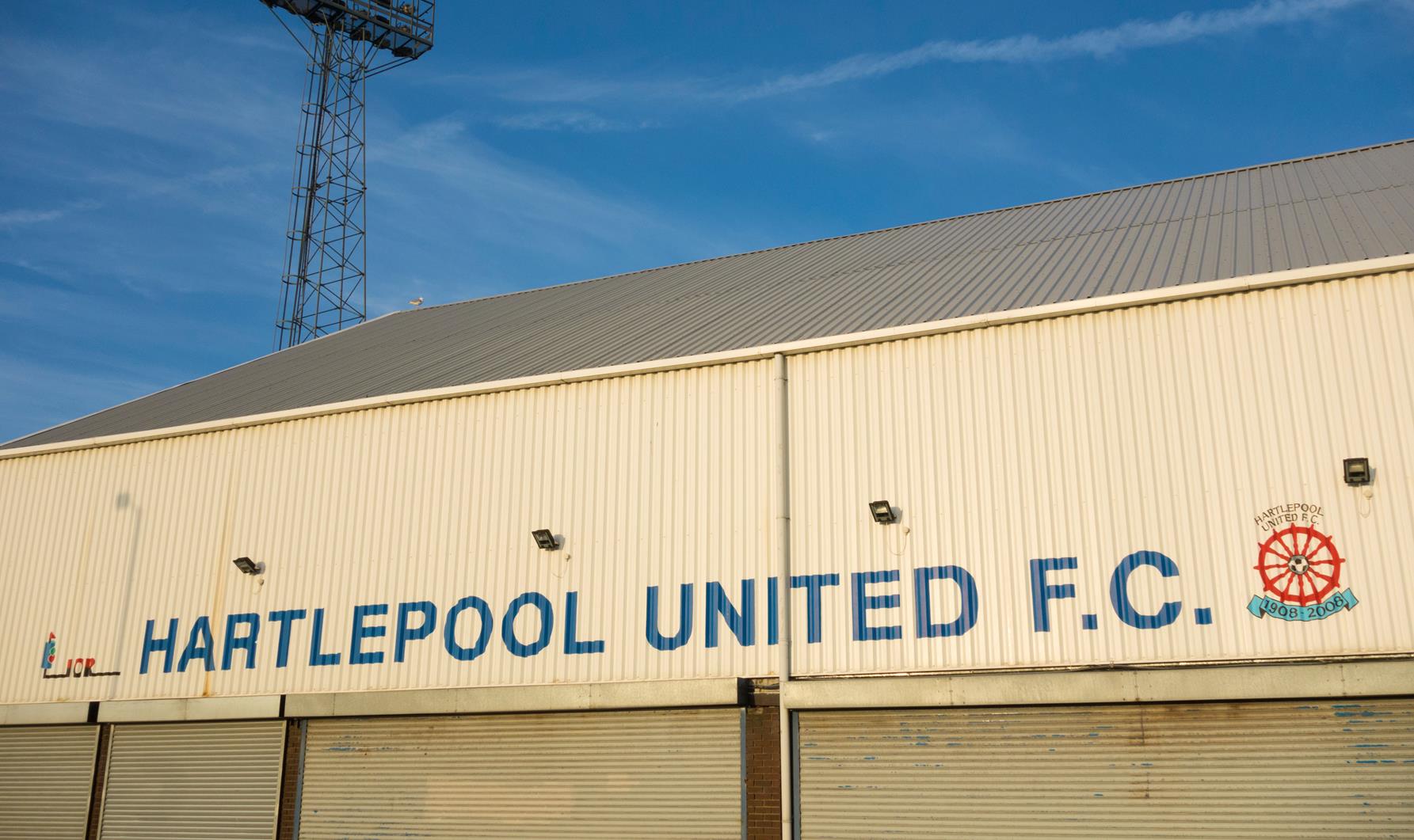 HARTLEPOOL United Football Club are proactively looking to positively influence the behaviours of all of their communities, teaming up with training provider, Learning Curve Group, to offer free online training in Mental Health Awareness. By showing that football players are interested in learning about mental health and open to talking about it, this can encourage supporters to do the same.
Men's football has seen some tragedies in the past caused by mental health problems, such as the deaths of Gary Speed and Robert Enke by suicide. Research shows that men are less likely to speak out about mental health problems, with only 36% of referrals to NHS talking therapies being for men. Hartlepool United Football Club and Learning Curve Group recognise that through education and regular sessions to talk about mental health, the stigma can be broken. All players sat through a mental health workshop led by Learning Curve to learn more about their own mental health and the stigma within the community: 
Hartlepool United Football Club Manager, Dave Challinor said: "The mental health awareness session with Learning Curve Group was a great opportunity to get the team together and allow them to open up and be listened to. Talking about mental health used to be something that was frowned upon, but now attitudes are changing in football, we want to look after our player's mental health just as much as their physical health.
"Hopefully by our supports seeing us do workshops like this, it will encourage them to learn about mental health and help break the stigma around it."
A spokesperson for Hartlepool United Football Club said: "Learning Curve Group has sponsored the back of our club shirts since the beginning of the season, and we really wanted to work with them to begin a movement of education that we believe will make a difference within the game we love. We'd like to invite other clubs to join us as we embark on this journey towards a better understanding of mental health in football."
Fans, players and club personnel can access government-funded training from Learning Curve Group, meaning they can enrol onto an online course in Level 2 Certificate in Mental Health Awareness at no cost. The courses cover various topics, including the different issues including signs, triggers and symptoms of mental health problems and how to support individuals who are struggling with their mental health.
CEO at Learning Curve Group, Brenda McLeish, said: "I am really proud of the work that we are doing with Hartlepool United Football Club to support a movement towards a more supportive game. I'm a firm believer in the power of education, and that we can break the stigma and build a better understanding of mental health problems amongst footballers and supporters.
"I hope that this partnership will allow us to continue our efforts in promoting a world that is more open to talking and supporting each other, and I'm looking forward to seeing the impact this campaign will have in communities across Hartlepool and beyond."
For more information, click here.