INTERNATIONAL MEN'S DAY
More than 47,500 men are diagnosed with prostate cancer every year – that's 129 men every day.
Every 45 minutes a man dies from it – more than 11,500 men every year. One in eight men will be diagnosed with prostate cancer in their lifetime.
On International Men's Day, we spoke with former Sunderland player Maurice Hepworth about his personal battle with the disease.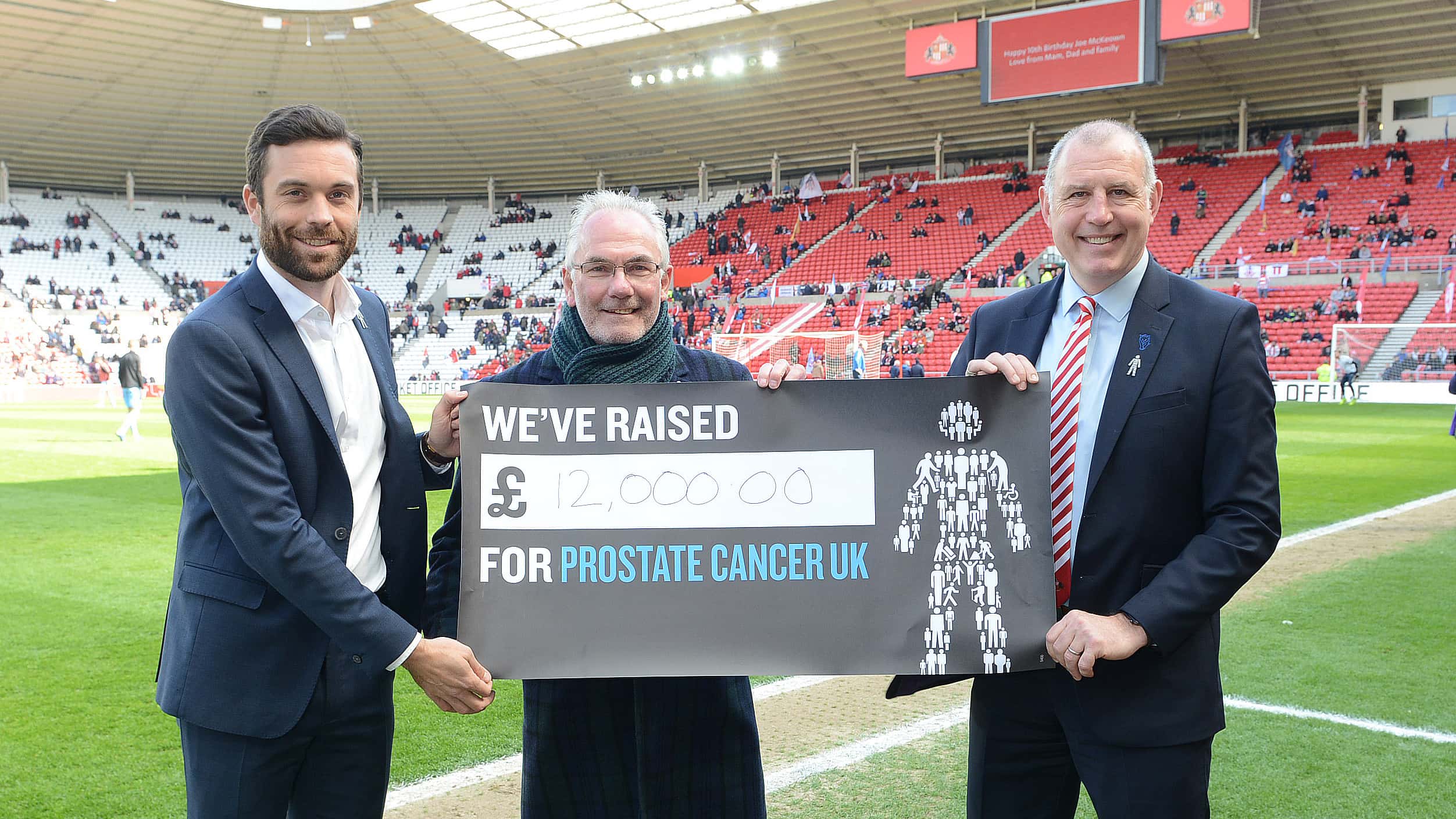 "For me, I remember the last time I made love to my wife – it is really hard for your mental health and I have been an ambassador for the NHS on prostate cancer because it is such a taboo subject."
FORMER Sunderland AFC player Maurice Hepworth had his world turned upside down three years ago, when he was diagnosed with prostate cancer.
The 67-year-old is a prominent figure in the SAFC Former Players Association, and he played two professional games for the Black Cats before his career was ended prematurely due to a serious injury. 
SR News spoke with Maurice for International Men's Day today, and he described his battle with prostate cancer, the problems after surgery and the mental side of dealing with the illness. 
"Three and a half years ago, I noticed that there were signs that not all was right with my downstairs plumbing," said Maurice.  
"The doctor asked me if I had had a PSA (prostate-specific antigen) test, which tests your blood counts for prostate cancer. He told me about the symptoms and I realised that I was displaying a lot of them. The average PSA should be between 1-4, and mine was 9.5. 
"As soon as the doctor got the call back with my prostate PSA test, the NHS had given me a cancer pathway. Within four weeks I had gone from a PSA test to a body scan, rectal scan and a full blood count. 
"I got this call – I would never forget it – from the hospital: my consultant, who saved my life, told me to come to the hospital urgently, so I went with my wife because I expected it would be bad news. 
"He sat opposite me, and he said 'I am not going to beat around the bush, I am going to tell you as it is. You have stage four prostate cancer and it is outside the prostate, into your lymph nodes and into your body. If we don't get it out within two weeks you will die'. 
"All I could think about was my kids, but my wife was brilliant, and she just went into logical mode and she just focused on how we would get through this. Within a week I was in Sunderland Royal hospital in surgery, having robotic surgery. Because of the scar tissue from my injury at Sunderland, that lasted about six hours. 
"When I woke up, the consultant came and told me that they thought they had gotten everything out, but I needed to go on three-monthly reviews."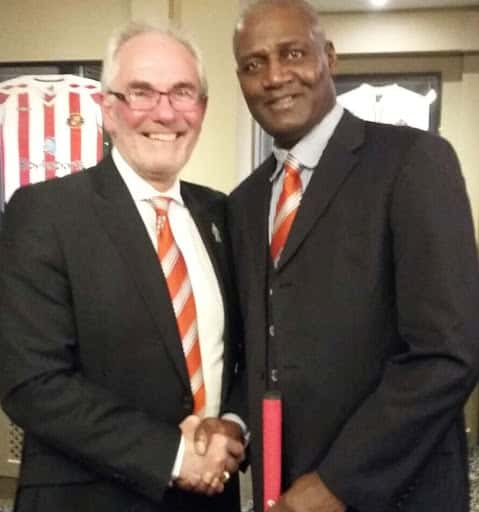 While Maurice was out of the woods initially, he needed regular check-ups to see if the cancer was coming back.
From a mental health standpoint, it affected him greatly.
"Because I was busy at the time, I blanked out the problem until I sat opposite the consultant. 
"When he told me, I went into slow motion. There are six pictures of my kids at home, and I just thought about how they would all react when I told them. 
"When I was told I had prostate cancer stage four, I had no option but to have the operation. They take away all the muscles from your penis, which means you can't have an erection or participate in any physical activity. 
"For me, I remember the last time I made love to my wife – it is really hard for your mental health and I have been an ambassador for the NHS on prostate cancer, because it is such a taboo subject."
The recovery process was physically daunting for Maurice, and he still now needs regular check-ups to make sure the cancer is not coming back.
He had a catheter for three weeks, and it took him a week to get back on his feet after the operation. He still wears a small bag to this day, but he has managed to maintain his bladder control, which is something that many prostate cancer patients struggle with.
"Without my wife, I don't know how I could have done it," he said. "For the first two years my PSA was fine, but over the last 18 months it has begun to climb again. 
"The last one I had fortunately didn't increase; had it done so, I would have needed radiotherapy again – but fortunately it was level. 
"I am steady-as-you-go at the moment, but there is only so much of a stage four cancer you can get out, so there is always the possibility that it could come back. But by the grace of faith, I hope it doesn't come back."
For further information about prostate cancer, please check out the NHS' information page at this link.
You can also visit the official Prostate Cancer website at this link.