Search 'US Election 2020' to see all our coverage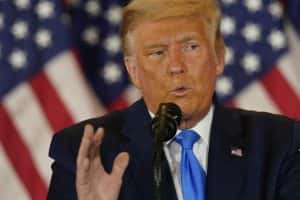 DONALD Trump held a press conference late on Thursday 6 November, where he declared that he had proof of election fraud by the Democrat party.
A lot of these claims have not been backed up by evidence, but the President has continually questioned the validity of mail-in ballots since the start of the election campaign.
Watch the full speech below.
Do you think there has been election fraud taking place? Take part in our poll below
POLL: Do you think that there has been mass – election altering – voter fraud in the #USElection2020?

— SRNews (@SRNewsNow) November 6, 2020