Search 'US Election 2020' to see all our coverage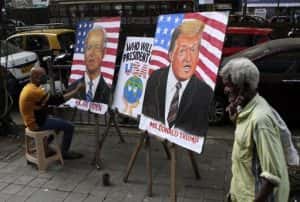 THE presidential election is entering its final stages and, ahead of tomorrow's big vote, Joe Biden leads Donald Trump in the polls. 
But Biden knows that lead does not necessarily mean victory – especially after Trump defied the polls to pull off a shock victory against Hilary Clinton in 2016. 
President Trump has already said he is expecting to bring in the lawyers after the vote, but only after election night will we know the lay of the land.
Meanwhile, here are the polls of the most important states and an overall picture of who will win this election.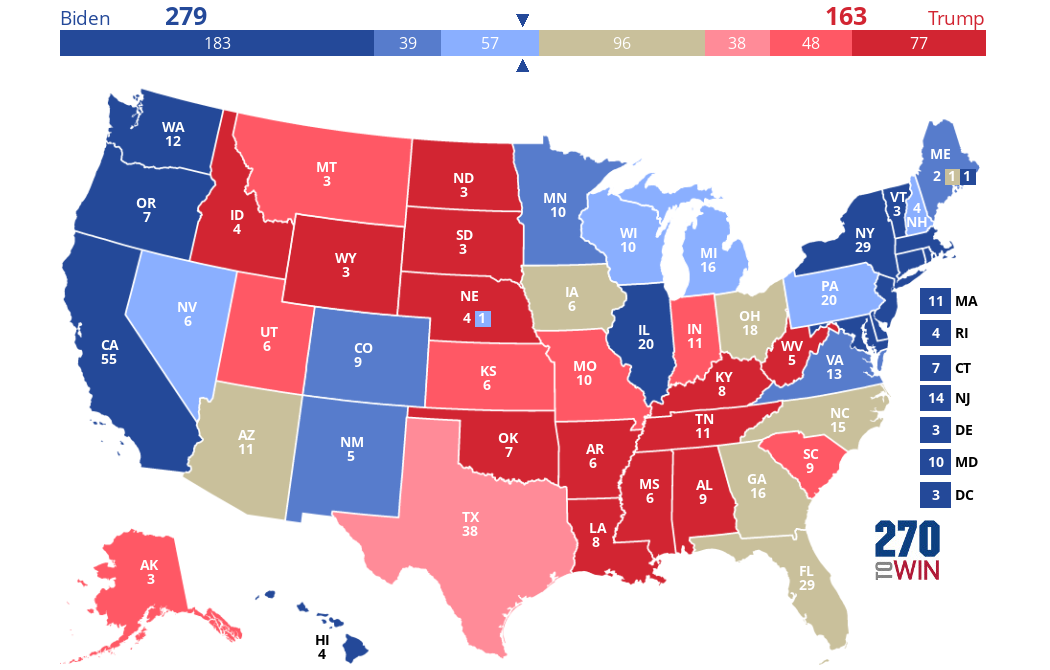 Click the map to create your own at
270toWin.com
Battleground states
Trump supporters physically blockaded Democrat candidate Joe Biden to stop him reaching his own rally in Texas over the weekend, making these swing states almost literally into 'battle grounds'. 
The President defended his supporters and said: "In my opinion, these patriots did nothing wrong. Instead, the FBI & Justice should be investigating the terrorists, anarchists, and agitators of Antifa, who run around burning down our Democrat-run cities and hurting our people!"
Speaking of Texas, Trump holds a two-point lead in the state, which is currently one of the few signs of hope for the Republicans within the polling data. 
Trump also holds a two-point advantage in Iowa, and a narrow lead of less than 1 point in Ohio.
The other 12 swing states are currently polling in Biden's favour – including some traditional Republican hotbeds. 
Georgia, Florida, North Carolina, Pennsylvania, Arizona, Michigan and Wisconsin are currently projected to flip over to the Democrats, and nationally, Biden is polling ahead of Trump by at least five points.
It bears repeating, however, that Biden will be conscious that this does not guarantee victory, because of the fact that the US voting system – through its electoral college system – doesn't necessarily reflect popular opinion.