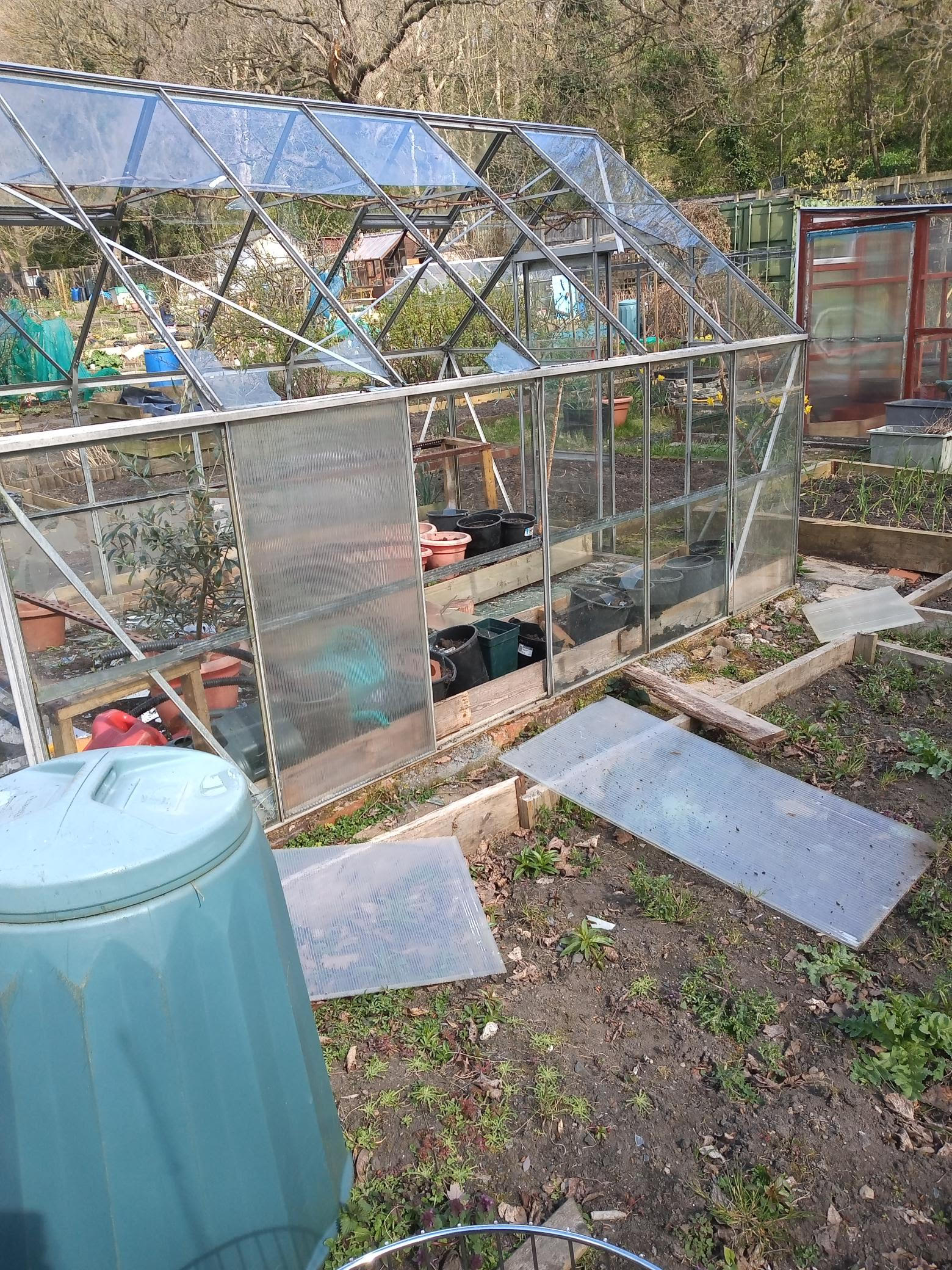 DEVASTATED allotment holders in Newcastle are "shocked" and "heartbroken" after vandals broke into sheds and smashed greenhouses.
Many of the members of Greenwater Pool Allotments group in Jesmond Vale have carefully tended to their plots for many years, but this recent act of vandalism is the worst they have seen.
Fifteen bricks were thrown through the windows of one greenhouse, while a garden fork was found sticking through a window of another shed.
"They put something through the roof of the communal greenhouse."
Andrew Miller, secretary and treasurer of the Greenwater Pool Allotments, said: "This was a frenzied attack.
"They went in the shed down the bottom, they put the windows out, pulled off the door, they got the tools out and just set about this greenhouse.
"They smashed all the glass. There were 15 bricks in there. They've gone round, found all the bricks and tried to put every window out.
"We're quite shocked really because we get people come in now and then here, they're usually drugged up or drunk or something.
"They've never done damage like this before- this is just mad."
Many of the allotment buildings were made by the members, while other sheds and greenhouses were provided by way of local grants.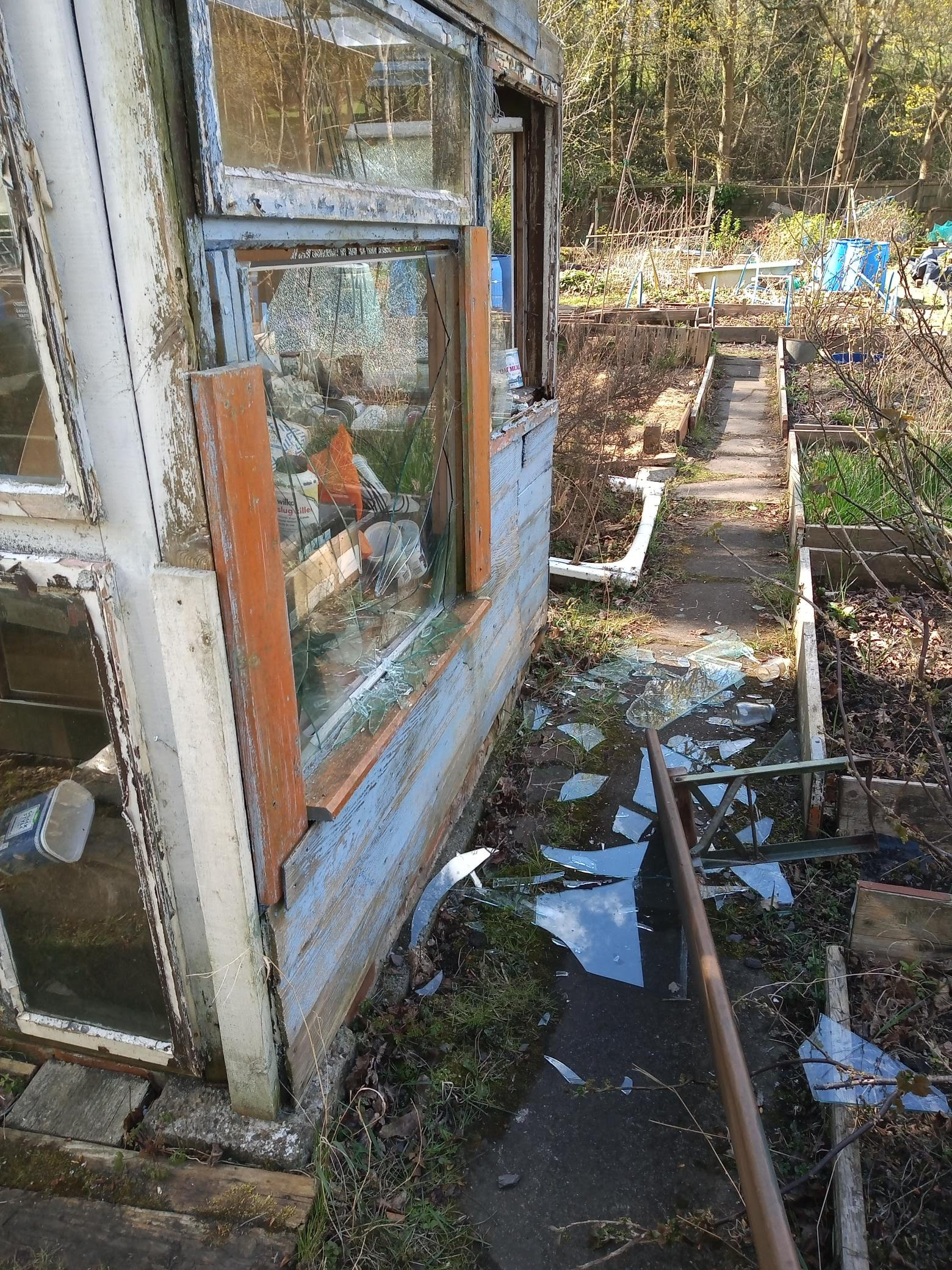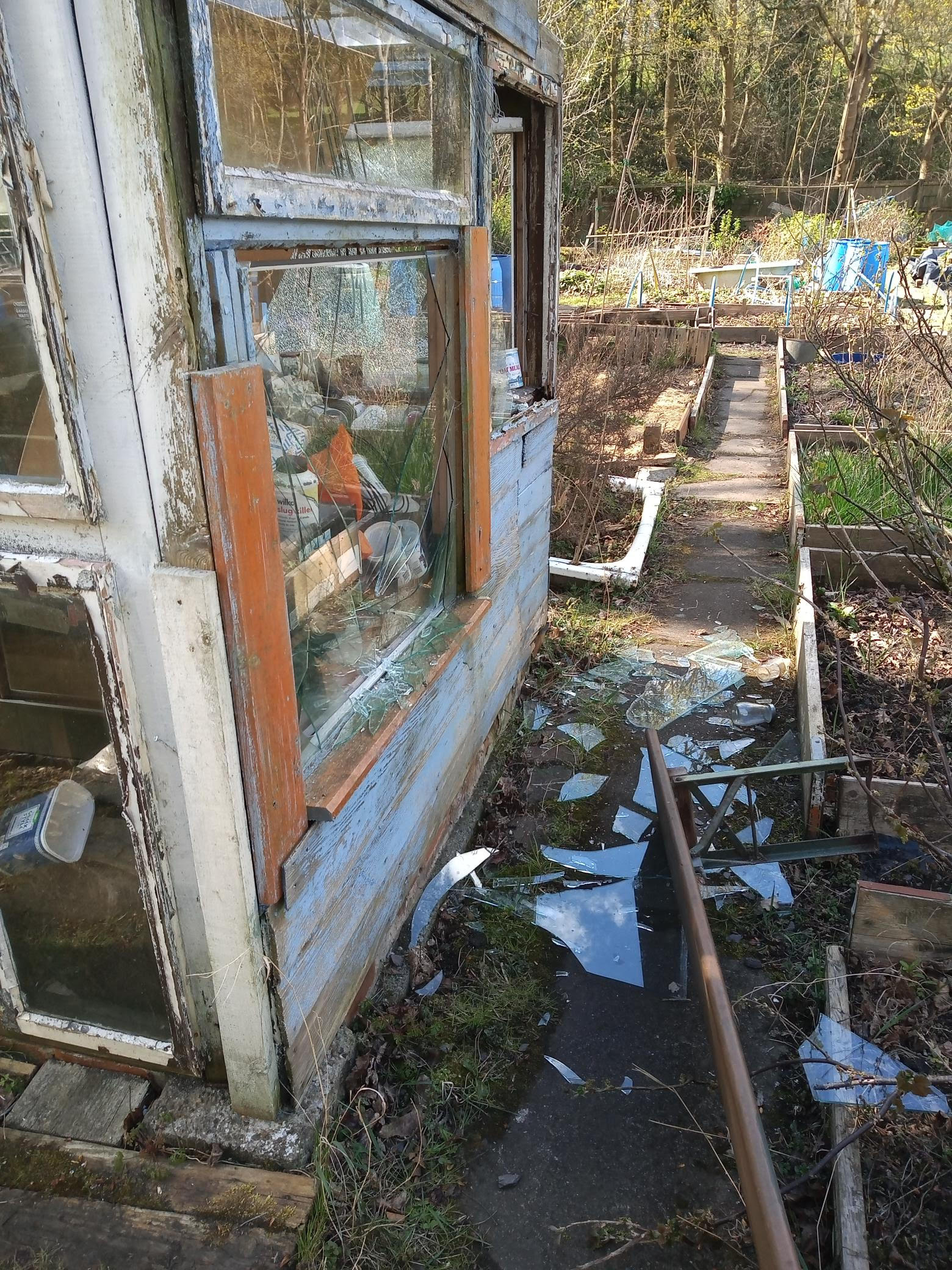 Mr Miller said: "A couple of years ago we got a few 100 quid [as a grant] and we brought communal greenhouses…and sheds so people who don't have a shed on that plot can leave their tools and things there.
"It's going to cost a fortune to fix this up. I've had quotes- it's a couple of hundred quid, maybe 300, to get the bits to do it myself."
But the damage caused on the 10th April goes beyond the cost of repairs- the break-in has really shaken the people that enjoy spending their time working on their plots.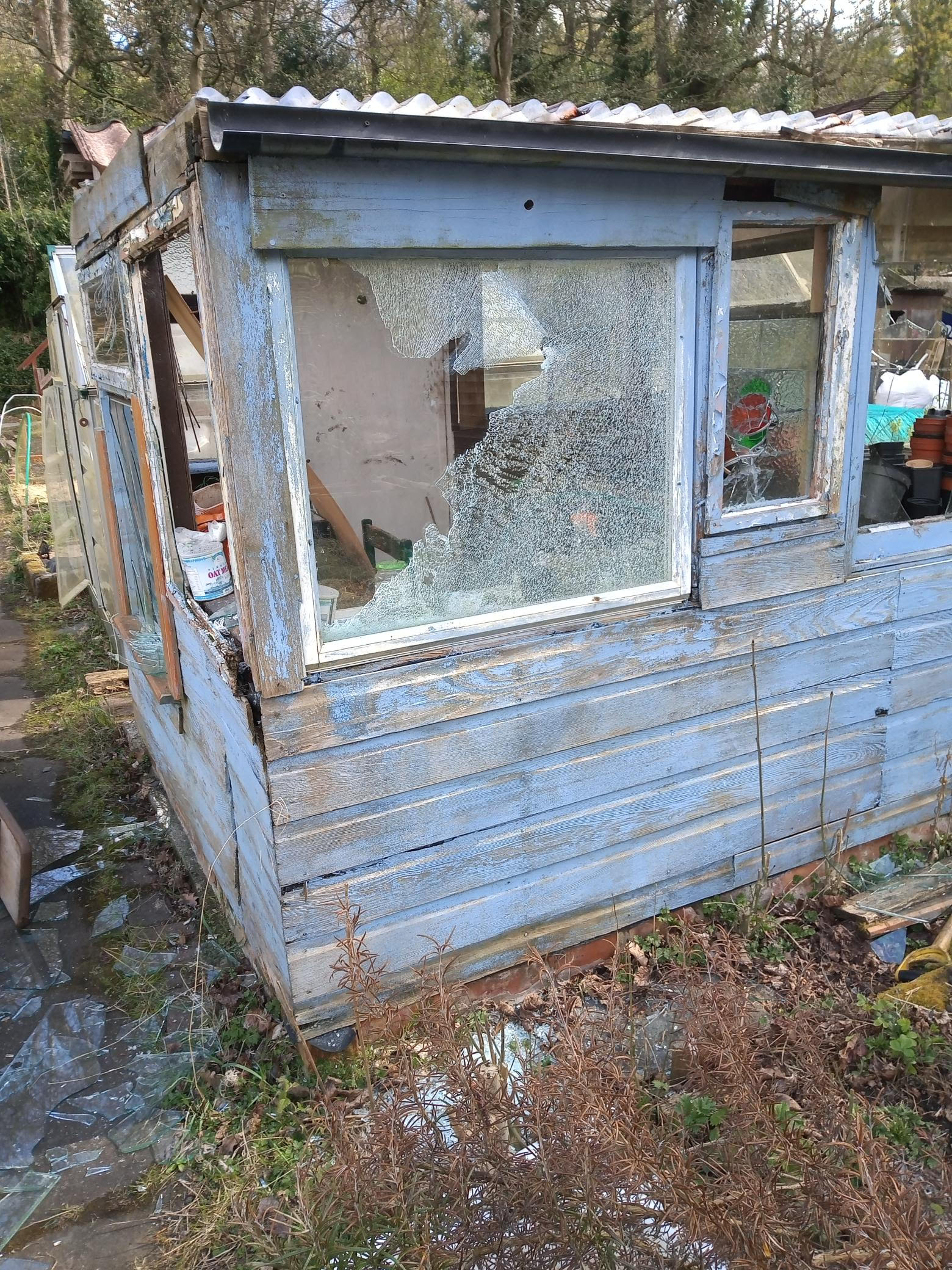 Mr Miller said: "The members, when they came down, they were really upset. We are all motivated by the love of gardening and the environment and green stuff.
"You put in a lot of hard work, you come down and this is what you see."
Ruth Flecknell, allotment holder at Greenwater Pool, posted on Facebook: "It is the beginning of the growing season and all of the allotment holders had delicate seedlings in greenhouses which needed to be nurtured against frost.
"It is just heartbreaking to see so much devastation. If anyone lives nearby and hears sounds of glass breaking please call the police.
"Our little allotment will take some time to pick itself up and regroup but being gardeners we are used to setbacks."
Mr Miller said: "What we need people to do is if they see people behaving badly…report it, ring the police on 101 and just tell them straight away.
"If we have the community behind us, looking out for us, it would do a world of good."
A Northumbria Police spokesperson said: "We can confirm we are investigating a report that a number of greenhouses in Greenwater Pool Allotments had been damaged overnight between April 10 and April 11. Enquiries to identify those responsible are ongoing and anyone with information is encouraged to contact officers on 101 quoting log 203 11/04/21. This is nothing more than mindless vandalism that has a significant impact on victims and achieves nothing but causing misery to the local community."
If you want to support the Greenwater Pool allotments, you can by donating to their GoFundMe page at this link.