DECEMBER is finally well under way, which means that you can play all your favourite Christmas songs without fear of judgement.
We've been asking our readers – and some of the North East's most musical people – to share their favourite Christmas songs.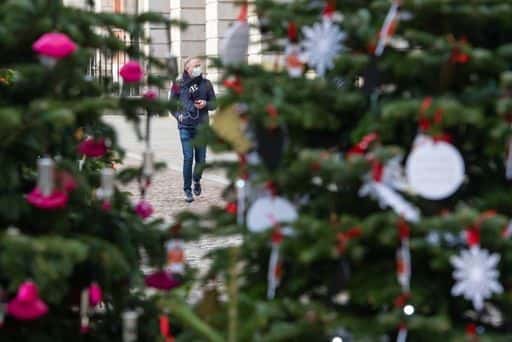 FRANKIE Francis, lead singer in the band Frankie and the Heartstrings, told us about his favourite Christmas song – and the mechanics behind creating one.
He says: "My favourite Christmas song of all time is Wham! – Last Christmas. There's loads of reasons why this is the perfect Christmas song – so let's take a look.
"For a start it has George Michael all over it and that means you are already on to a winner. The lyrics are quite melancholy and I like that, for many people it is a very sad and depressing time for lots of reasons; Michael is obviously talking about an ex in this and that's always great for a pop song. 
"Sonically it has Christmas music traditions like cold, descending chords and notes and, of course, jingle bells percussion in places.
"We had a stab at a Christmas song ourselves a couple of years back – check out Too Right It's Christmas by Frankie & The Heartstrings, featuring Edwyn Collins."
Scott McGerty, host of Dance Revolution on Spark FM, said he struggles to pick a true favourite.
"My favourite Xmas song changes each year, based on the year I've had, but there are always a bunch that I consider permanent Christmas anthems. 
"For the last few years, Jona Lewie – Stop the Cavalry has been my leader. I love the narrative in the story, I love the tone of Jona and the heavy brass in it. 
"Sometimes lads can be uptight and don't express themselves to music as much as they would like, and this one has all the elements to allow men to let loose: you can air-horn to it if you like, you can sing Jona's bits or you can march about. 
"It brings guys together when they're a few pints in and makes their Christmas. I also think it's more relevant this year than it has been in a long time."
Some of our readers told SR News what their favourite songs were on social media.
https://twitter.com/KrisMonkeyDay/status/1334138017213255681
Noel Gallaghers cover of Slade's Merry Christmas Everybody

— Lee Robson (@leerobson23) December 2, 2020
Christmas Time by the Darkness.

Classic modern xmas song. https://t.co/BvxkFooKIb

— Northern Lights (@North_LightsNE) December 2, 2020
https://twitter.com/georgesharpe/status/1334144304349138944
But what if you don't really like Christmas? 
Sunderland-based Deptford Sound studio owner Jonny Rob told SR News that he is a scrooge, but he does actually have one favourite Christmas song.
"My favourite is Darlene Love's 'All Alone On Christmas'," he said.
"It's from Home Alone (the best Xmas film) and is written by Steve Van Zandt, the guitarist from [Bruce] Springsteen's band! 
"As a side-plug I like it so much my old band Boy Jumps Ship covered it, accompanied by a music video parodying the film. We released it in 2017 and all money raised went to MIND."