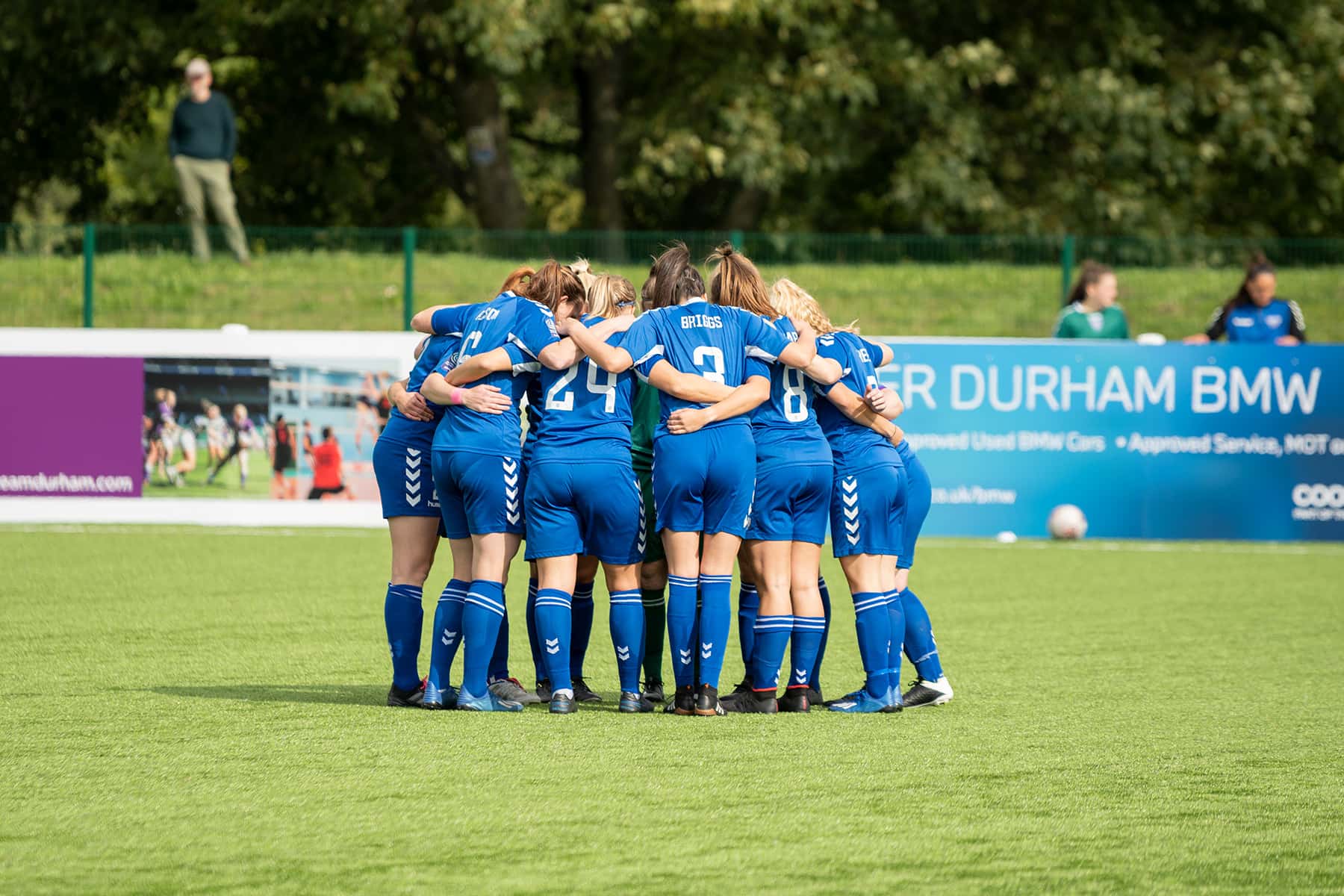 DURHAM Women's FC has raised over £1,600 for the child food poverty campaign set up by Premier League star Marcus Rashford.
Manchester United and England striker Rashford, began the #ENDCHILDFOODPOVERTY after the Government rejected proposals to give free school meals outside term time. 
The FA Women's Championship club is providing streams for its home games at no cost to fans on its Facebook page, but asking for donations of £6 to its JustGiving page. 
So far, it has raised over 80% of its £2,000 target after matches against Charlton Athletic and Aston Villa.
Blackburn Rovers are the team's next home opponents on December 6, and the club believes it should pass its JustGiving target after that match. 
"We launched our page before the Charlton game earlier this month after the players and staff were inspired by the Marcus Rashford campaign," said DWFC media manager Mark Donnelly.
"We were keen to do what we could to help our local area, and we have a lot of longer-term plans as a club to help deal with this problem in the North East. 
"This is a great way to raise funds for children who are struggling for meals and once Christmas rolls around and the schools close, there will be more kids in a similar position."
Durham made the decision to stream their games for free despite most other clubs in the country charging for the service.
Up to 12,000 people have been tuning into the games, and it has helped the club to stay connected with its supporters. 
Mr Donnelly added: "Previously we collected a bumper supply of food for the County Durham Foodbank last season, with help from our supporters, but with our games playing behind closed doors, it is no longer possible.
"We are asking people to donate £6 if they watch the streams because that is what they would pay if they were able to go to the match with a ticket. 
"The response we have had has been brilliant and we have raised over £1,600 after the two games we have done it for. 
"The plan is to take stock of what we have raised after the next home game and then sit down as a club and work out where we think the money should go."