Sunderland AFC's Branch Liaison Council, the body that works with all the supporters' clubs and which set up the club's 'Matchday Mental Health Hub' in 2019, has been continuing to make a difference despite the Covid pandemic. 
After hosting hubs on nearly every home matchday since setting up at the Beacon of Light, the ban on fans attending matches has put a further strain on mental health services in the area. 
With International Men's Day coming up, we spoke with the brains behind the organisation – Catherine Reid and Joanne Youngson – to find out what they are doing and why they set the hub up in the first place.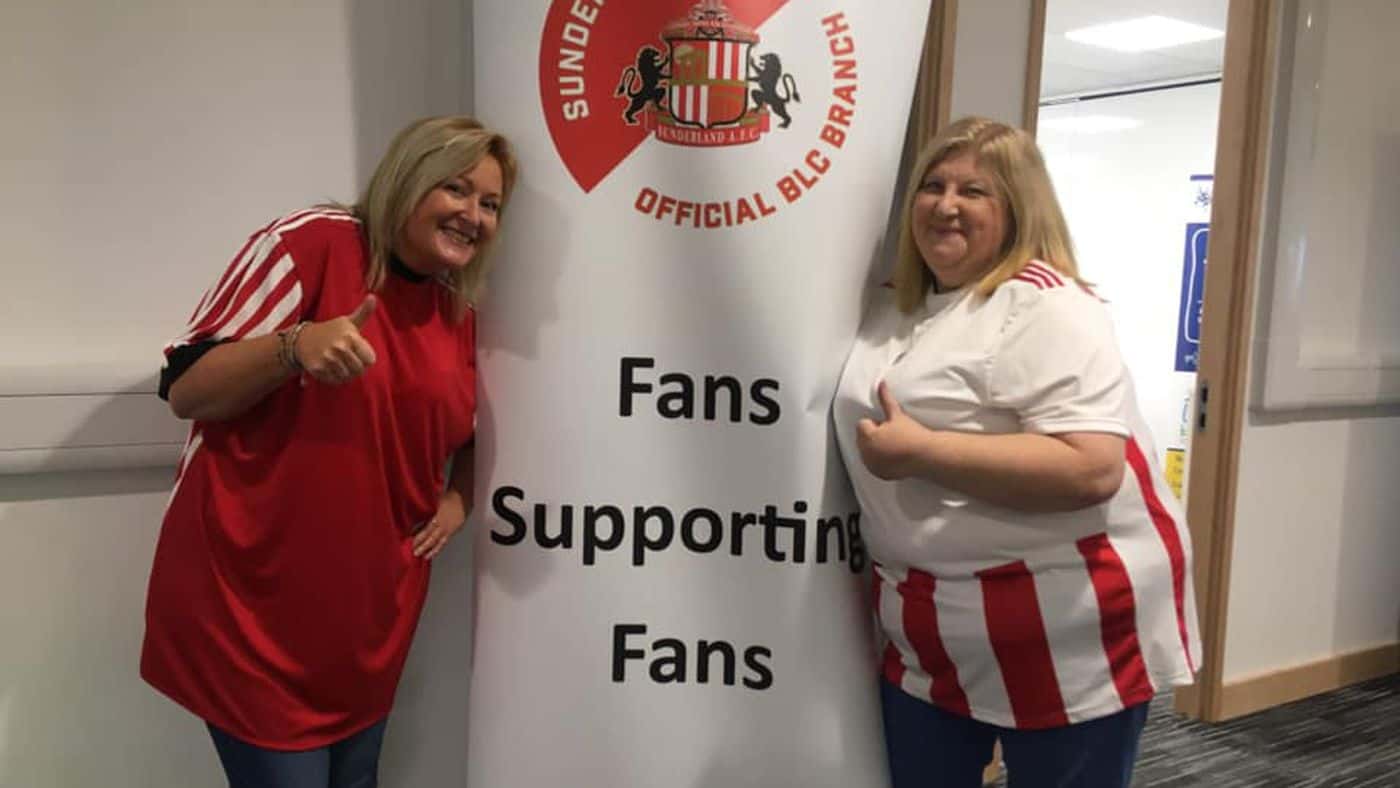 CATHERINE Reid and Joanne Youngson, committee members of the Sunderland AFC Branch Liaison Council (BLC), set up the Mental Health Hub in November 2019, with help from Washington Mind and the Foundation of Light.
After holding fundraising events, they were able to bring two trained counsellors into the Beacon of Light on matchdays to help fans who were suffering with mental health problems and point them in the right direction for help.
The hub was created after members of different supporters' clubs committed suicide, and the BLC decided they needed to do something to help fans who didn't know how to get support through their struggles.
Currently, the hub is having to operate online, but when fans return to stadia, they expect to be back in the Beacon of Light.
Mrs Reid said: "The matchday hub played a big part for supporters before, attending the games at the Stadium of Light: initially fans were calling in out of curiosity.
"Over the period of the hub, we had visits from three police forces, four visiting supporter liaison officers, two away fans as well as six home fans seeking support. 
"We have also had 92 supporters visit to find more information, as well as Phil Parkinson and several players."
The hub was set up after the BLC was hit by tragedy, with people having nowhere to go when suffering with mental health issues.
Mrs Youngson said: "The BLC has lost a number of their members to suicide, so the aim of the project was not only to provide a safe space to talk on match days, but to also equip some of our members, club staff, foundation staff and SAFC policing units with skills to help and signpost anyone who may be suffering."
After the suspension fans' attendance at football matches, the hub was left in limbo, with fans suffering with mental health problems left with nowhere to go for help.
Mrs Reid said: "Initially, we didn't have as many supporters reaching out, however in the last few months we've had a number of supporters reach out, either on our social media, direct messages or texts."
The hub works directly with Washington Mind, which means it uses professional counsellors.
One fan who used the service, and wanted to remain anonymous, said: "Being a Sunderland supporter, I noticed the 'fans supporting fans initiative' and that fans, along with Mind, were involved in establishing a match-day mental health hub at the Beacon of Light. 
"It was a pretty spontaneous feeling, but rather than a pre-match pint, I thought 'Let's check this out'. 
"Any apprehension I had about going in was quickly removed by the friendly faces of the volunteers; they were welcoming and explained the confidential nature of their work, and I was really reassured.
"Following the check-in procedure, I was taken to a private consultation area where I spoke with a trained counsellor from Mind. 
"A couple of hours later I felt like I was able to unload a lot of information in confidence and I was provided with a suggestion for further support that I could access for the specific issues I faced."
The fan continued: "The match-day mental health hub initially provided the 'first aid' that was needed but also pointed me in the direction of a bit more help."
The hub has also organised with Washington Mind for live chats to be available Monday-Friday between 3-4pm, meaning people can have a place to drop in.
If you need support, you can visit Washington Mind's website and click the 'speech bubble' on the home page to enter a live chat where you can get help and support. 
The hub is also offering telephone support and guidance on Saturday 12 December and Saturday 16 January, from 12-2pm. To access support, text 07507 330995.