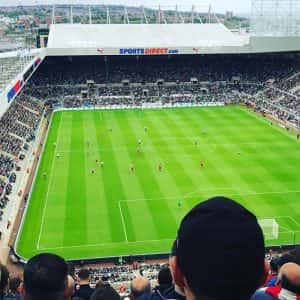 NEWCASTLE United have come under fire from the NUFC Supporters Trust (NUST), as they continue to take season ticket money from fans.
The NUST have released a video today, and said that there are around 18,000 fans still paying for their season ticket, with the club making around £1 million per month from it.
Newcastle are the only Premier League club to still be taking season ticket money from their fans, despite supporters not being allowed in stadiums since March.
MP for Newcastle Central Chi Onuwurah said: "After all the sacrifices NUFC fans have made as part of the Covid crisis I am appalled that they should have their hard earned money sequestered by the football club they love and which is still benefiting from 100s of millions in broadcasting payments"
NUST chair Alex Hurst told the FSA: "With stadia being closed and no realistic prospect of fans returning any time soon, it means some of the club's most loyal supporters are hundreds of pounds out of pocket at a time when money is terribly tight.
"A conservative estimate of money the club currently has from fans would be around £7 million or more.
"That money should be in the pockets and homes of the people of the North East, not in the bank account of a football club to be paid back at an as yet unspecified date."
He added: "This cannot be allowed to carry on.
"The idea that the club need to keep charging fans a monthly payment for games they will never see is absurd and, in a time of record unemployment, morally wrong.
"The Newcastle United Supporters' Trust is calling on fans, politicians and people of influence within football to back our call and bring pressure on Newcastle United to stop taking money from fans and refund the money owed to us as soon as possible.
"It's time to stop taking and time to start giving back."