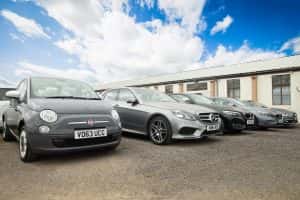 DO you drive a 'Freddy Fiat', 'Martha Mercedes', 'Naomi Nissan' … or perhaps you're lucky enough to be behind the wheel of 'Peter Porsche'?
Yes, today (October 2) is National Name Your Car Day – so we asked our readers to share their car names with us.
From quirky to weird, – the phenomenon of personifying your car is one that people are doing more and more often.
Below are some of the best names we received so far – what's yours?
https://twitter.com/JoanneYougson/status/1311974040454733825
I don't even know if mines male or female. What do I look for? 😂 pic.twitter.com/3E1B1IYdUY

— SAFC FANS REACT (@safcfansreact) October 2, 2020
Mine would probably have to be Van Gogh. I have a broken wing mirror.

— Dr Tony Bromley (@Tony_Bromley) October 2, 2020
My old car was named Please start

— Steven Cook (@StevenCook2111) October 2, 2020
https://twitter.com/easygoingmaloy/status/1311966699370033154
What do you make of our readers' car names?