These times are not just rough for us humans, they're also taking a toll on our four legged friends.
The whole country is being placed under new rules due to the pandemic, and animals shelters are no exception and many are finding themselves facing severe financial difficulties..
Beth Codling ,Relationship Manager from Newcastle dog and cat shelter said:
"Since the start of COVID-19 we have seen an increase in animals arriving, with almost 100 animals coming into our care in the past three weeks alone. We aren't able to rehome at the moment so increased numbers of animals along with not being able to rehome means that our shelters are filling up quickly.
We've had to adjust how we work, following social distancing guidelines. Due to the newest government advice we are now unable to take in any physical donations such as food, bedding etc due to having to isolate it for 72 hours as we don't have the space to do so. The lockdown has meant we have had to close our charity shops, coffee shop, Rehoming Centre and we've had to cancel our fundraising events which bring in vital income for the charity. Our income has decreased by about 70% with many animals still needing help."
Donations can be made on JustGiving or by calling 0191 215 0435."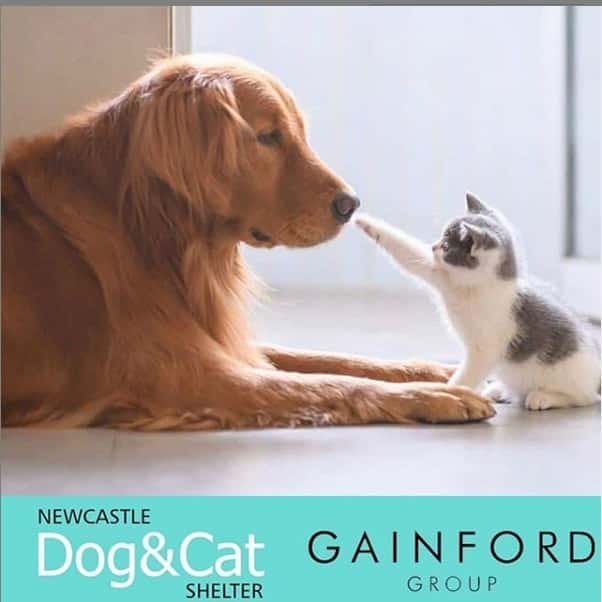 In response to the difficulties that shelters are facing, Lintbells and Peter Purves decided to launch a nationwide
emergency fund-raising appeal which aims to help 100 registered pet rescue charities across the UK who affected by COVID-19 legislation.
"Pet rescue charities across the country support the welfare of animals that need our help the most. In these difficult circumstances, I'm appealing for animal lovers to work together to support these brilliant centres and the crucial work that they do. Every donation makes a difference, so please give what you can and help spread the word by engaging with the campaign on social media using #RescueYourRescue" says Peter Purves, Founder of RescueYourRescue
If you want to donate to shelters under this organisation here is the link.