Families gathered in Sunderland's Mowbray Park on December 7th to witness the unveiling of 95 new stones honouring current and previous veterans in the military.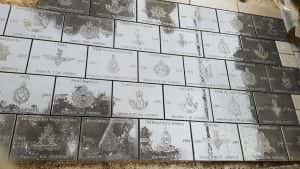 Roughly 350 people attended the opening and dedication, with the Mayor and Mayoress of Sunderland present to give the opening speech. Also in attendance were the Standard Bearers, volunteers from the MPCT and Alex Bonallie from The Gunners Club, who offered refreshments after the dedication.
Tom Cuthbertson and Rob Deverson have worked to create this project to give money to three forces charities with the money made. The money goes to Brothers In Arms, SSAFA and The Not Forgotten Association, with Kate Adie being a charity patron for the plan.
Maureen Wood, a Sunderland local, said: "I think it's a wonderful idea, and this is the first place that's done it."
She sung the praises of Tom and Rob, saying she "couldn't fault them" and that she was incredibly proud of the project.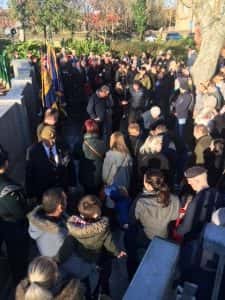 The Veteran's Walk can be found adjacent to the Memorial Wall, and has been an ongoing project since 2011, with the first granite stones laid in November 2016. There are now over 500 engraved stones on the walk, each one laid to pay tribute to a current veteran or anyone who has served previously in the Army, Navy or Air Force.
Mr Deverson insisted that it is an "ongoing project", and explains that: "as long as people keep buying them, we'll keep putting them down." He also shared that they had reached out to "a number of local authorities in the North of England".
For anyone wanting to purchase a stone for a friend or family member, they can be found on the website www.nationalveteranswalk.co.uk or by contacting Tom on 07951 853128, or Rob on 07771 864690