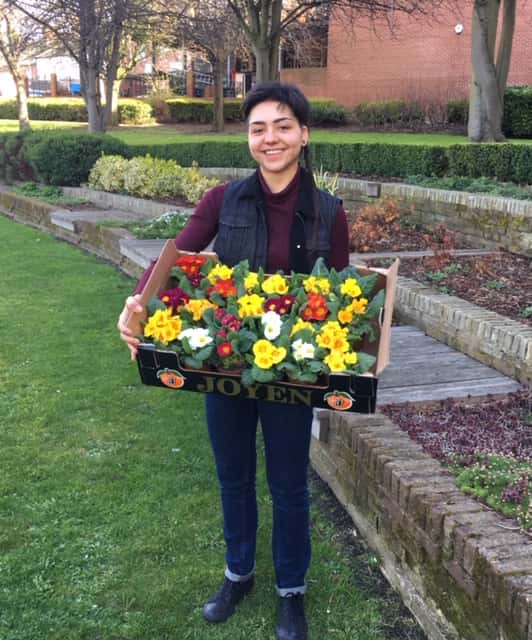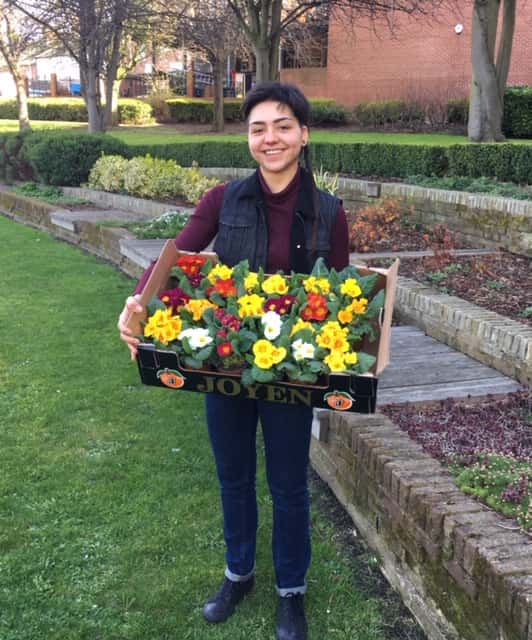 Maria Costa, a student at the University of Sunderland, is using her final project as a way of spreading awareness about the environment.  Her aim is to improve green areas, have living roofs and community gardens, as well as provide education, research and creative practice to students and staff.
Maria's project involves leaving free plants around the University campus, complete with a small note and a QR code; by scanning the QR code via a smartphone app, access is gained to her Facebook page promoting sustainable living.
Maria said: "I think it will grab people's attention. I'm hoping to spread about 100 plants around the city and the university.
"I'm spending £12 a day. It's my money, not the university's. As a student, this is a lot of money."
"It's a simple act, but it helps the environment a lot. Plants are really healthy for us, so on each note I wrote a fact about plants. I've been sharing these in common areas, where I know people are going to walk and see them."
Haneen, a Pharmacy student at the University of Sunderland, found one of the plants in the Murray Library.  She said:
"It's a lovely idea, it's creative. It makes you actually read what's happening. This would actually make me look at the Facebook page and read about what's happening. We saw people carrying around flowers and really wanted to find out more."
Maria is wanting anyone who finds a plant to take a picture of it and share it on social media with the hashtag #GREENITSUN.
To find out more about what Maria is aiming to do, look for "GREEN It" on Facebook.