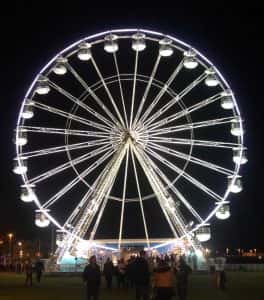 Following the success of last year's event, the Sunderland illuminations are returning with new attractions, including a 360 degree Dome Sphere.
The mayor, councillor Lynda Scanlan, said: "It certainly does raise the spirit of the city, I mean look at it, it's beautiful. You couldn't not raise the spirits of the city, it's lovely.
"Young and old alike, there's something for everyone."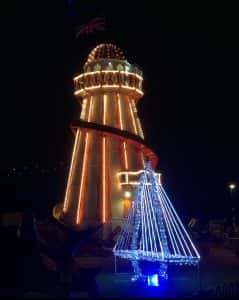 Attendances last year were high, with 200,ooo people entering through the gates and organisers have been looking at ways to increase the appeal even further. Councillor John Kelly said:
"This year we've got a winter cabin and a winter effect area. The new stratosphere was a significant investment and an opportunity to see some startling images of Sunderland."
He joined the mayor with similar feelings of appreciation, saying it's 'an opportunity to build memories' and allows for some 'quality family time'.
Before even getting into the park, visitors will see Roker seafront shining brightly. The giant, lit-up ferris wheel is a standout amongst the smaller fairground rides and other stands and stalls, selling snacks like crepes and waffles.
The Winter Wonderland, complete with snowmen, also features cabins selling hot drinks and food. The renovated fountains, sequenced in time with the music, also return this year.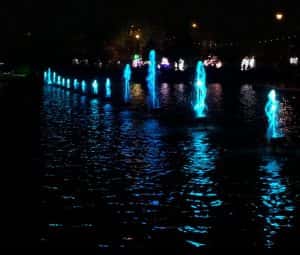 Taking centre stage this year is the new Sunderland Sphere. It measures 18 metres across and guests can pay £5 to have personal messages to loved ones displayed across it.
Tickets for the Festival of Light cost £2 per person and can be booked online. Children aged 2 and under go free but will still require a ticket.
The illuminations will run until the 18th of November.