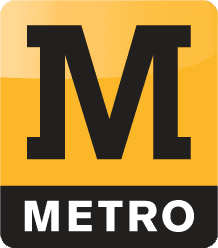 Police are appealing for information after the theft of cable on the Metro disrupted travel for thousands of public transport users this morning.
The theft happened in the South Drive area of Hebburn overnight. Thieves made away with a substantial amount of cable, causing a fault in the system. As a result, significant disruption has been caused across South Tyneside with trains between Pelaw and South Shields cancelled this morning as engineers carry out repairs.
Enquiries are ongoing and police are now urging anybody with information about the theft to come forward and assist with the investigation.
Sergeant Tim Hand, of Northumbria Police's Metro Unit, said: "We always take this type of theft very seriously and are now urging the public to help us with the ongoing investigation.
"I would like to reiterate the dangers of interfering with live cables on the tracks. They are handling live wires, which could cause serious burns or injuries.
"Such offences also cause a huge amount of disruption, and we are working closely with our partners at Nexus to tackle this issue and bring offenders to justice."
Nexus are offering a £1,000 cash reward for information leading to the conviction of the people or persons responsible for the cable theft.
Anyone with information is asked to contact police on 101, quoting reference 0052 160518.