A highly acclaimed US documentary that explores medical developments linking traumatic childhood experiences to health conditions like heart disease, gets its first screening in the North of England at the University of Sunderland.
CEL&T (Children Who Have Experienced Loss and Trauma) working in partnership with Adopter Voice and the University's School of Social Sciences, will present a series of community screenings of Resilience: The Biology of Stress and the Science of Hope, a 60-minute documentary, directed and produced by James Redford, son of Hollywood legend Robert Redford.
The film explores the science of extremely stressful experiences in childhood that can alter brain development and have lifelong effects on health and behaviour – known as Adverse Childhood Experiences (ACEs). The film also looks at the new movement to treat and prevent toxic stress, now understood to be one of the leading causes of everything from heart disease and cancer to substance abuse and depression.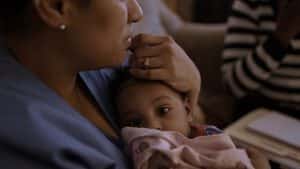 Experts and practitioners profiled in Resilience reveal how they're using cutting-edge science to help the next generation break the cycles of adversity and disease.
Resilience will be showcased for the first time in the North at the University's David Puttnam Media Centre, at St Peter's Campus, as part of a CPD event. The costs for the first screening on Friday November 17, at 9.15am are being met by Adopter Voice, part of Adoption UK, and a Department of Education funded project. This is a closed screening for any adopter in the region or those working within Adoption Teams.
The film will be followed by a talk (Understanding ACEs for adopters, adoptees and those supporting adoptive family units) hosted by Dr Wendy Thorley of CEL&T and Scott Casson-Rennie of Adoption UK, with those attending receiving a CPD certificate. CEL&T are members of CPD UK for CPD events.
There will be two further screenings on December 1 and 8 which are open events for anyone who wishes to attend, including professionals from Education, Health and Social Care alongside the public. Sunderland students interested in this research area are also welcome. There is a cover charge of £5 for the December screenings.
The University is hosting the film as part of CEL&T's work supporting children who have experienced loss and trauma. The CPD events will provide understanding around ACEs which is now very much at the forefront of developing support for children and families.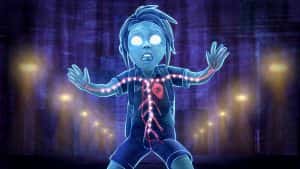 Lindey Cookson, Principal Lecturer/ Team Leader for Childhood Studies at the University of Sunderland, said: "Resilience is a fascinating documentary that explains not only the facts and figures about ACE's, but also offers insights and potential solutions to help children and prevent serious medical consequences later in life.
"We are honoured to be able to host the screenings, which reflect the excellent work that has been going on around adverse childhood trauma and how it impacts on children's learning and development within our Childhood Studies and Education programmes for a number of years. This really is cutting-edge research.
"As a CPD event, this is also an excellent opportunity for our students to network with other professionals and is a real addition to what they're studying within the programmes we run."
The community screenings have also received praise by National Adoption Advisor Al Coates, who hosts regular sessions to staff and students, and has praised our collaborative work as 'very positive and proactive'. NHS Scotland are providing screenings across Scotland whilst further South reviews see the documentary as highly recommended and essential viewing.
Dr Wendy Thorley said: "Developing understanding of the long term impact of ACEs is essential in any public health arena, but also for anyone working with or supporting children, young people and families; particularly during a time when mental health concerns for children and young people is increasing."
To participate in the Adopter Voice event, register here
To participate in the open events in December register here
Places are limited and will be reserved on a first-come first-served basis.