Getting over a break up is never easy. Facebook stalking, endless shots and scrolling through your camera roll is inevitably going to happen and being sad for a little while is normal. Moving on doesn't always have to mean moving on to someone new, it means learning to be yourself again. So we have done our research and we are here to give you 12 of the best activities in the Tyne and Wear region which are guaranteed to help you get over your ex.
1.Cocktails, cocktails and more cocktails.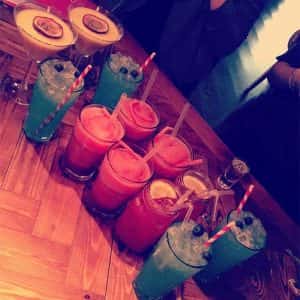 There's nothing a little alcohol can't fix. And lucky you, if you're in the Tyne and Wear region, Newcastle is known for its lively nightlife. Even if it is a quiet couple down the Quayside at the Slug and Lettuce with their 2-4-1 offer on a Monday you can't go wrong; especially with a pornstar martini, this is a must have on their menu. If you want something a little livelier then head up into the city centre where you will find the likes of Jalou down Neville Street or Passing Clouds up the Bigg Market, both offering a wide variety of drinks from cocktails to craft beers. So whatever your music taste, there will be something for you. Why not get a group together and book a cocktail master class at Revolution, down Collingwood Street, starting at just £25; this will be the perfect way to get your mind away from your phone and having fun.
2.  Clubbing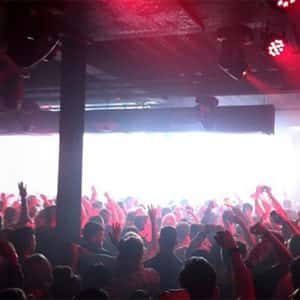 Ok, so if the cocktails weren't enough and you really need a good night out to shake away those feelings, then what better place to be than Newcastle City Centre. If you head down to Times Square you will find one of Newcastle's biggest nightclubs, Digital; with events running on Mondays, Fridays and Saturdays each appealing to a different audience based on their taste in music. However, with at least 10 other nightclubs you aren't limited to which night you go out. Different events run every day of the week at different venues. And with Sunderland's nightlife only half an hour away you're definitely going to find somewhere that suits your taste.
3.  Seaham Hall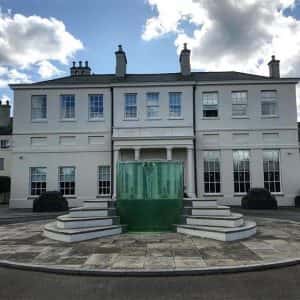 Not all of us deal with breakups in the same way, so if drinking alcohol and dancing the night away isn't for you, don't worry. You will find this luxurious hotel down Lord Byrons Walk, Seaham. Seaham Hall is perfect for both days of bliss and luxurious overnight stays. With full spa days starting at £125, you can make this the perfect place to relax and unwind. You can either go alone and focus on yourself or surround yourself with the people you love most. Whichever you choose, you're definitely going to be feeling like yourself again.
Seaham Hall, Lord Byrons Walk, Seaham
4. Go Ape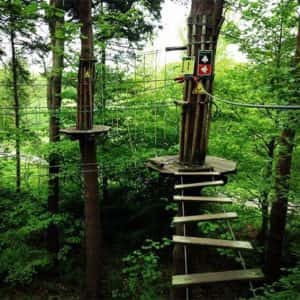 Moving on doesn't have to be staying in alone and watching the legendary Bridget Jones. Get out there and have some fun taking on Newcastle's exciting tree top adventure. Swinging down zip wires, tarzan swings, rope ladders and a variety of obstacles and crossings; you're definitely going to spend the day laughing and experience some breath-taking views. Find this crazy adventure in Matfen, Newcastle upon Tyne.
5. Metrocentre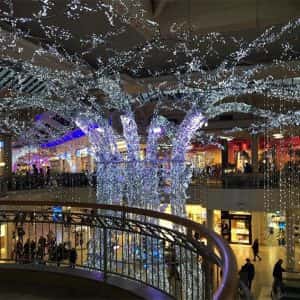 We all know there is nothing a little retail therapy can't fix. Go mend that broken heart by shopping till you drop around one of the largest shopping centres in the United Kingdom. This Gateshead shopping centre has plenty of places to shop and dine as well as the Odeon Cinema where you can catch all the latest films with some cheesy nachos and a refreshing Tango Ice Blast. Not to mention Namco Funscape where you can have some fun in the arcades and work on your bowling skills.
6. Penshaw Monument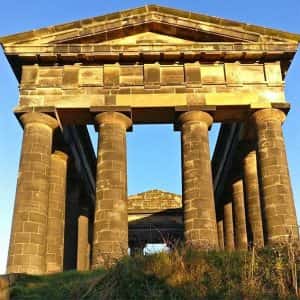 Sometimes to get over your ex all you need to do is clear your mind, and for some exercise is the best way to do that. Put your walking shoes on and walk to the top of this 70 foot high folly which you will find on Penshaw Hill between the districts of Washington and Houghton-le-Spring. It is said that Penshaw Monument is a replica of the Temple of Hephaestus in Athens and can be seen for miles around. It is considered to be Wearside's most beloved landmark.
7. Go to a football match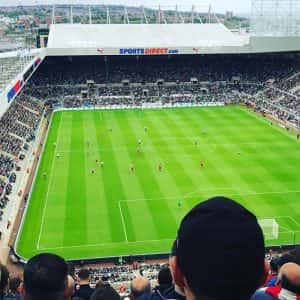 Get your mates, go for some drinks and head to the match. There's no atmosphere like there is in a football stadium and within Tyne and Wear we have two fabulous stadiums, St James' Park and The Stadium of Light. Ticket prices may vary depending on the type of match it is. Why not head over to their website and take a look at the upcoming matches. For Newcastle United, visit: https://www.nufc.co.uk/tickets/match-tickets and for Sunderland FC, visit: https://www.safc.com/tickets
8. The Stand Comedy Club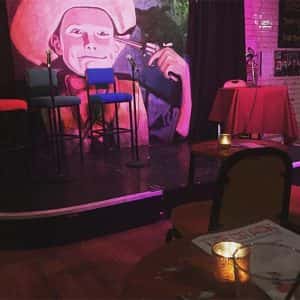 Some say laughter is the best medicine. This hidden gem of a comedy club can be found at 31 High Bridge, Newcastle upon Tyne. This is an absolute must to get you laughing again and moving on from your ex. From big names to Red Raw Wednesday for £3 there's something guaranteed for everyone. Not to mention you can grab some delicious food from their menu at the ground floor bistro-bar.
9. Delta Force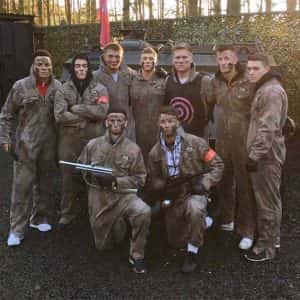 Being angry is part of the grieving process when getting over your ex. So grab your mates and head to Delta Force to take that anger out on the opposing team with a paintball gun and some paintballs. This experience is not only fun, but is guaranteed to release some anger which brings you one step closer to getting over your ex. With prices starting at just £9.99 per person go and make a day of it.
10. The Beach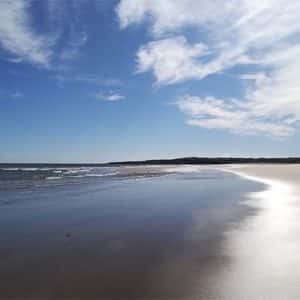 Rain or shine, day or night walking along South Shields beach offers some of the most breath-taking scenery; perfect for being alone with your own thoughts and clearing your mind. Take a stroll along the promenade, take a dip in the North Sea, write your name in the sand, and learn to be yourself again. Let's not forget about all the fun you can have with Ocean Pleasure Beach just around the corner, the endless amounts of fish and chip shops, ice cream stands and the Dunes Adventure Island. It's the ideal place to take your mind of things and help you get over your ex.
11. River Escapes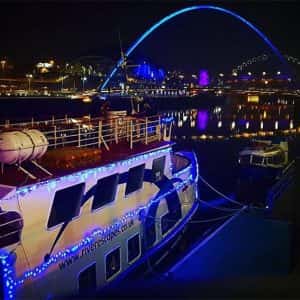 Escape the everyday reality and do something different. A River Escapes cruise is perfect for any occasion and we think getting over your ex is definitely that perfect occasion. Whether you choose the sightseeing cruise or the party cruise either way it's an experience you'll never forget.  Sightseeing prices start from £6 per adult and party cruises starts from £14. Prices vary on the cruise you pick, for all prices visit: https://riverescapes.co.uk/
12. The Sunderland Empire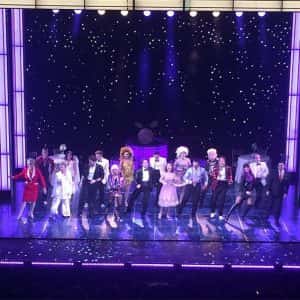 Can you think of a better way to raise your spirits? Nope, I didn't think so; catching a show at the Sunderland Empire is definitely a must when getting over your ex. Having a good sing-a-long to your favourite musical is going to put you in a good mood for days. The Sunderland Empire Theatre is one of the largest venues in the North East and has hosted some classics within the past few months including Grease and Hairspray. Ticket prices vary depending on which show you see and which seats you choose. To find out more, visit: http://www.atgtickets.com/venues/sunderland-empire/
Drink Aware: https://www.drinkaware.co.uk