The annual Sunderland International Airshow will take place from July 21 to July 23 at the Roker and Seaburn seafronts, as well as Cliffe Park.
With thousands of people flocking to Sunderland, the event, organised by the City Council, is a mainstay in the calendar and is well anticipated.
The airshow debuted in 1989 but was originally a one day event but after roaring success and increased popularity, it turned into a weekend event from 1991 onwards with a firework display kicking things off on the Friday.
Councillor John Kelly, Portfolio Holder for Public Health, Wellness and Culture, said: "With its fantastic location, friendly atmosphere and display teams looking forward to coming here thanks to the warm welcome from the huge crowds we should all be proud of the Sunderland International Airshow,"
"Our organising team continues to deliver a fantastic flying programme along with a huge range of activities including live music, stalls, attractions and of course fireworks. Our weekend truly has something for everyone."
The famous Red Arrows will be performing at the event while the RAF Typhoon Display will be flying high on all three days. Other performers include the Battle of Britain Memorial Flight, the RAF Falcons and RAF Tutor team.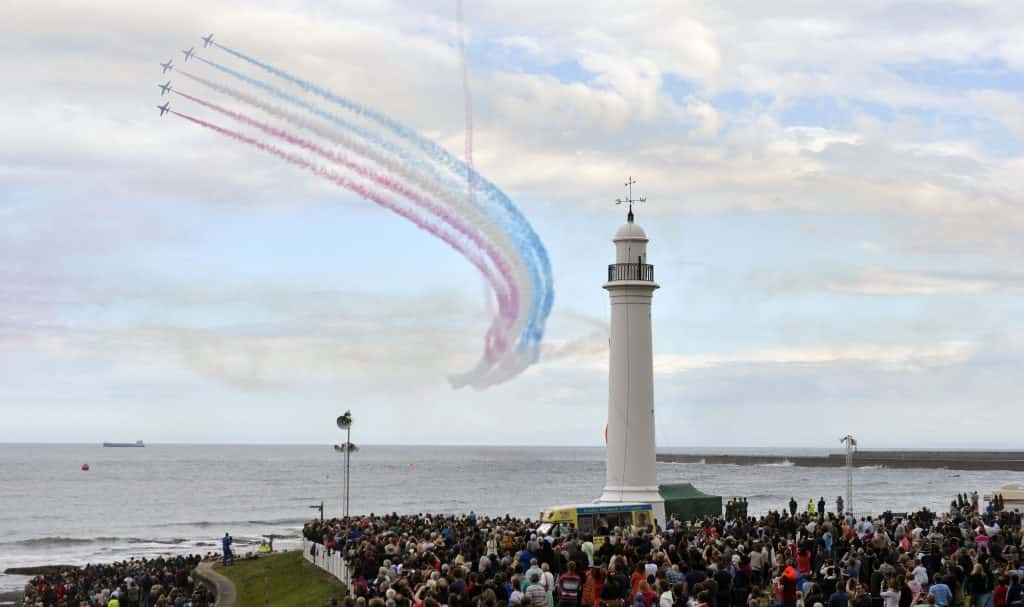 RAF Typhoon Display Pilot 2017, Flight Lieutenant Ryan Lawton said, "The RAF Typhoon Display Team is once again thrilled to be participating at the Sunderland International Airshow," "Each year we are delighted to display over the spectacular coastline at Sunderland.
"As for me, this will be my first display at Sunderland and I'm really looking forward to experiencing the atmosphere and welcome that the city is known for."
Cliffe Park is where the event will start before it continues on Saturday and Sunday at the seafronts with an array of events, both airborne and on the ground.
Head of Events for Sunderland City Council, Victoria French, said: "Each year our team works hard to organise and deliver an event that the city and the rest of the region can be proud of and it is great to hear that teams continue to look forward to coming here."
More details about the event will be released nearer to the weekend.