A Sunderland mum has warned people not to pull the April Fools Day joke about being pregnant after she delivered her stillborn son.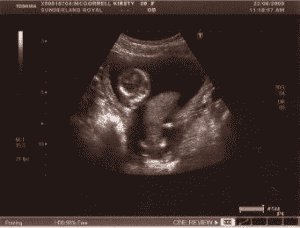 [DISCLAIMER: Some of the images in this piece may be distressing].
Kirsty McGurrell lost her son Louis in 2009 after carrying him for 38 weeks.
The 28-year-old from Shiney Row, Sunderland said: "I started to experience pains. I went into hospital and they put the Doppler machines on to listen for a heartbeat. Three machines later they gave me a scan and then it was confirmed that Louis' heartbeat had actually stopped and he'd passed away."
"Two days later I had to go back into hospital and I was induced and I had to go through full-blown labour and deliver Louis. He was born six pounds, seven and a half ounces."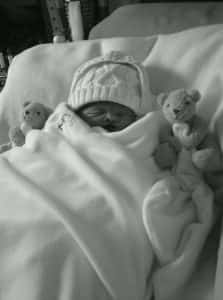 "We were on a normal delivery suite. We could hear babies crying around us. When we left the delivery suite, we had to leave with an empty car seat."
Ms McGurrell is now mum to Louis, 6-year-old Mitchell and 4-year-old Oskar, but told people not to joke about pregnancy.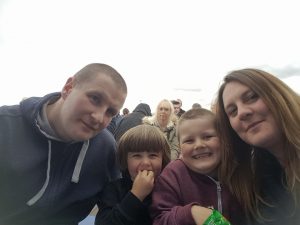 "Pregnancy is not a joke. To see somebody joking about being pregnant when you have just lost your baby – it's not right. It's quite hurtful and upsetting.
"Think about the women who you are sitting next to – she could be having fertility problems, she could have lost a baby.
"The last thing you want to see is family and friends joking about being pregnant," Ms McGurrell added.
Claire Jenkins, 33, from County Durham has also experienced losing a child.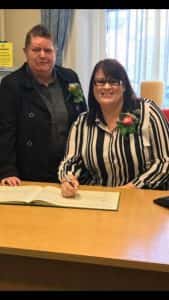 She said: "I find April 1 pregnancy jokes very upsetting as joking about a life isn't funny.
"When I fell pregnant it was one of the happiest days of our lives, sadly it was short lived. I felt sad and angry because I had lost our long hoped for baby."
For support, contact SANDS on 0808 164 3332, email their helpline – helpline@uk-sands.org, visit their forum or find your local support group.