A North East footballer will be swapping her goalkeeper gloves for a three month spell in Ghana later this year.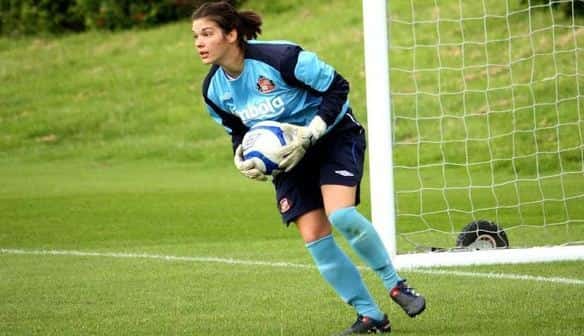 Helen Alderson, 27, will be jetting off to the African nation in March to undertake work surrounding human rights in rural areas after being inspired by a friend who did similar work.
For the ex-Sunderland Ladies stopper, who currently represents Durham Women in the FA Women's Super League, it means having to put her football career on the back burner.
Speaking about her decision, Alderson said: "I always wanted to do some travelling, but I wasn't exactly sure what.
"My friend was doing something similar with the International Citizen Service in Tanzania and it seemed like a really good way to do it.
The move represents a big change for Alderson, who will be swapping her part-time football career and full-time career as a charity fundraiser for three months of voluntary work.
But, while the goalkeeper admits it will be a big change, it's an experience she is relishing.
"I can't imagine what to expect because I know it will be a totally different way of life to what I'm used to," the Sunderland-native admitted.
"I'd imagine that a lot of things we take for granted over here won't be available in Ghana so I think it'll be an eye-opening experience."
Kerry Jones Kensah, Director of International Programmes at the International Citizen Service, is hopeful that others in the North East will follow Alderson's lead.
"We're delighted that Helen is joining our team of International Citizen Service Volunteers in Ghana," she said.
"Helen will work with a team of young people from the UK and Ghana on a project to give vulnerable and street children access to skills training and education – vital to help them earn a living and play a positive role in their communities.
"ICS is open to all 18-25 year olds in the UK. You don't need skills, cash or qualifications…just the desire to make a difference. I hope more young people from the North East will be inspired to follow in Helen's footsteps."