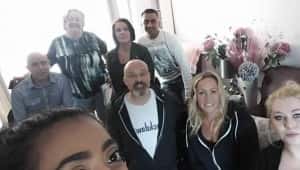 A Sunderland aid worker is urging people in the North East to create boxes of hope for Syrian's in need.
People can get involved in creating the boxes by following the instructions created by the charity.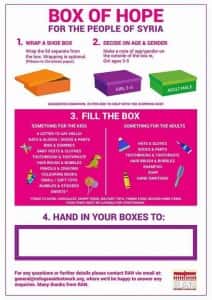 Once the box has been created you can contact the appointed person within your drop-off area.
The appointed people can be contacted via RAN UK's Shoebox Appeal Facebook page.
Vodafone, in the Bridges shopping centre in Sunderland, are also collecting donations for the project.
The donations are being accepted from around the region and will be transported to a warehouse in South Shields, where they will then begin their journey to Syria on November 27, alongside a container full of medical supplies and winter clothes.
Taz Maqsood has said donations are coming from around the UK.
"Some family members are donating from down south as well. We've got donations coming in from London and Manchester," he said.
The charity is looking for shoeboxes to be donated until Friday, November 25.
The charity created the idea because they felt they wanted to give refugees in the area a "taste of what it is like to receive a surprise after years of conflict."
Mr Maqsood, 37, a volunteer with RAN UK, added: "All kids and adults love a surprise. The boxes could potentially be life-saving and could help a little with the healing process for individuals who have been through a traumatic experience.
"When I visited there was one family in particular where the children had no toys themselves so I personally brought toys out [to them] with my own money and that's spurred me on to think that the things people donate will be a big help."
"People should get involved because it's a great cause and to show the world the UK and people from the North East really care."
You can visit RAN UK's Shoebox Appeal Facebook page for more information.