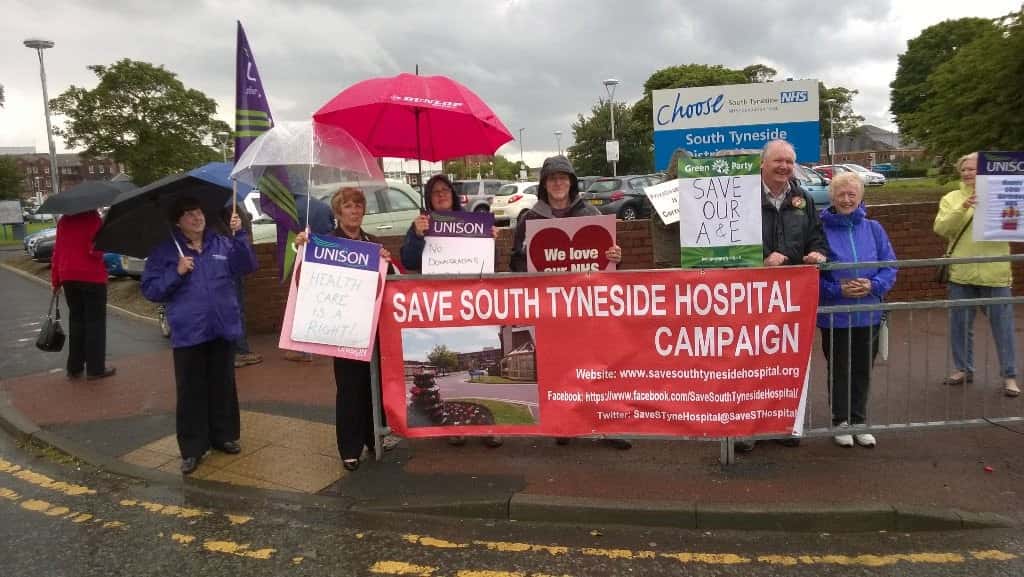 A major public protest is planned over the relocation of a life-saving medical facility on South Tyneside.
The removal of the Stroke Unit has already put lives at risk, with more emergency medical services expected to move from South Shields to Sunderland.
Gemma Taylor, Area Organiser for Unison, said: "We have great concerns regarding the future of acute and emergency services at South Tyneside.
"We have questioned Chief Officers from the trust, The Clinical Commissioning Group, Health and Wellbeing Boards and nobody can give the guarantee that we will still have a consultant led stroke unit next year."
Carol McKenzie, 65, from Jarrow, says she is lucky to be alive after a car crash left her hospitalised for four days.
"If it wasn't for South Tyneside Hospital's A and E department I might not be here, I blacked out while driving my car, at first they thought I could have had a stroke."
A stroke requires immediate attention, the quicker an ambulance is called and assistance is given, the better a person's chance of survival.
Essential services are being threatened by the failing performance of both hospitals. By 2020/21 across South Tyneside and Sunderland could be facing a funding gap of 15-20%, which will further increase the current deficit of £50 million.
Financial constraints have meant hospitals are being left without acute emergency services. If this continues South Tyneside Foundation Trust will be out of cash by October 2017.
Gemma said: "South Tyneside would receive 4.9 million (as of today) and Sunderland City Hospital would receive 10 million (as of today), but this is subject to cutting each hospital's budget, which is in the region of approximately 80-100 million (as of today)."
Gemma has been leading various public campaigns with the 'Save South Tyneside Hospital' organisation. More than 7,000 people have so far shown support and signed the petition.
The merging of the two hospitals is due to the implementation of cost effective strategies.
People supporting the campaign are encouraged to meet at Haven Point in South Shields at 11.30am for a march, taking place on October 22.