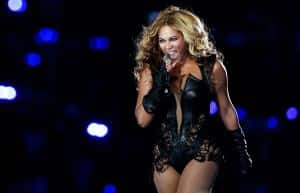 Beyonce fans are preparing for the pop-star to open her Formation World Tour in Sunderland.
About 50,000 fans are expected to turn out to witness what is due to be the biggest production ever seen at the Stadium of Light.
A week of work is already underway to assemble a stage fit for a global pop star.
Sunderland AFC's commercial director, Gary Hutchinson, said:
"Preparing the stadium for a concert is a huge task and out team is working had to ensure we will be in a fantastic shape for the show."
Concert-goers should pay extra attention to the ticketing system before the concert to avoid any confusions.
The venue has introduced a special colour-coded entry system to facilitate the access to the venue.
The stadium will be divided into multi-coloured zones – red, blue, green, yellow and gold.
The designated zones are indicated on the tickets and the entry points will be signposted on the 28th of June.
Fans with golden circle tickets will be able to enter the stadium via the special gold circle entry points.
Those with pre-booked tickets for wheelchair patrons will be able to enter through gate 62A, which is located in the south stand of the stadium.
Northumbria Police have urged music-lovers to leave plenty of time for their journey to the Stadium which might take longer than usual.
Sarah Pitt, Silver Commander for the event, said:
"The roads around the Stadium of Light and the main routes in and out of Sunderland are likely to be busy on the day of the concert and I would ask those people driving to take a few moments to plan their route beforehand.
"We want to reiterate Sunderland City Council's reminder that taking public transport can avoid the stress of driving as you can't park or pick up at the stadium as the surrounding roads will be closed for the event."
KEY EVENT TIMINGS (might be subject to change on the day):

7am – road closures around stadium site in place

2pm – External courtyards open

4pm – Stadium doors open for hospitality guests and early entry ticket holders

4.30pm – Main stadium doors open

7pm – Support show on stage 8pm – Beyoncé on stage

10.15pm – Show closes
Beyoncé will open her formation tour European leg on Tuesday 28th June and tweet us your videos and pictures from the concert to @SRNewsNow or email to contact@sr-news.com