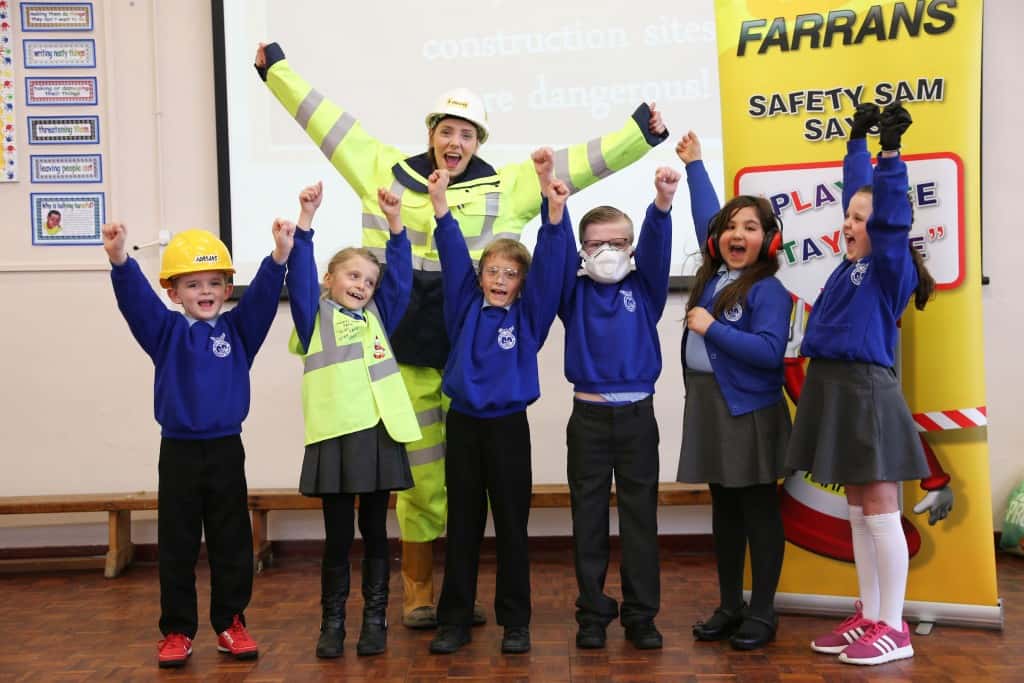 Around 250 students from South Hylton Primary School were the first pupils in Sunderland to receive a visit from 'Safety Sam'.
It is a new initiative run by Farrans Construction, a building and civil engineering contractor, to inform children about construction sites' dangers.
"Play safe, stay safe" is the message that the Safety Sam aimed to bring to students at primary schools in Sunderland.
The South Hylton pupils learnt about the risks of playing on construction sites
through an interactive session. During the lesson the children watched educational videos and answered questions.
The youngsters were willing to engage in a session; six of them had a chance to try on safety equipment.
Year three pupil Zachary Hudson said: "It was great. We learned how to stay safe and how important it is to keep out of building sites."
The Safety Sam team has ensured that children learnt construction site dangers such as falling off ladders, exposed objects, water and chemicals.
Samantha Stirling, who acted as the Safety Sam, said:
"It's always great fun visiting new schools and I have to say the children at South Hylton were brilliant – they really got involved and were very very loud!"
Sunderland City Council leader Paul Watson said:
"It's great to see local children getting involved with the project in this way. I'd like to thank the teachers at South Hylton Primary for hosting the event and the Safety Sam team for putting on such a good show."
The team is planning to visit other primary schools in the areas of Sunderland, which are close to the new bridge. The bridge will cross the River Wear between Wessington Way in Castletown and European Way in Pallion.