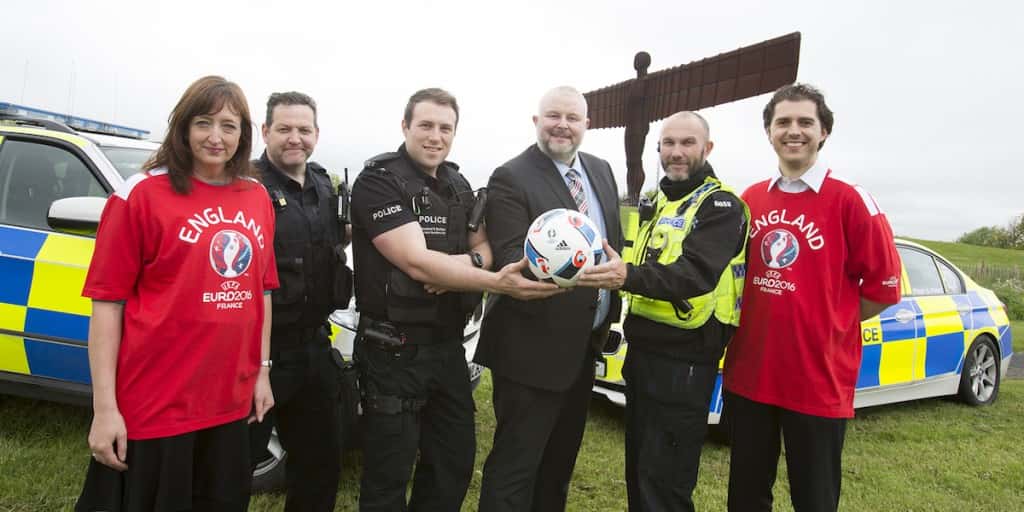 Football clubs across the region have backed a campaign by Road Safety GB North East to give drink driving the red card during Euro 2016.
The road safety group is being joined by Newcastle, Middlesbrough, Sunderland and Hartlepool football clubs as it aims to raise awareness about the dangers of drink-driving and ultimately reduce accident and casualty figures during the football tournament. Each club has given its voice to the campaign to persuade people to leave their cars at home when they enjoy a few drinks while watching the games, which start on June 10 – and to make sure they are not over the limit the following morning.
Between 2011 and 2015, 42 people were killed on the region's roads due to a suspected drink-driver, 263 were seriously injured, and a further 1,424 were slightly injured. In 2015 alone, 70 people were killed or seriously injured – the highest number for five years.
County Durham has the worst record for drink driving accidents in the region with 20 fatalities, followed by Northumberland, Sunderland, Newcastle, Gateshead and North Tyneside.
Sam Allardyce, manager of Sunderland AFC said: "We're all really looking forward to Euro 2016, and hoping we will have something to celebrate if England does well.
"However, it's not a good idea to mix alcohol and driving. If people are having a few drinks while watching the games, they should leave the car at home, and think about whether they are still over the limit the following day. Let's enjoy the tournament and be safe."
Middlesbrough FC captain Grant Leadbitter said: "We all hope England have something to celebrate in the European Championships, but if you have a drink please don't get behind the wheel of a car.
"Alcohol and driving just don't mix. And don't forget that you may still be over the limit the next morning if alcohol is in your system. Let's keep our roads safe in the North-East this summer."
Craig Hignett, Manager of Hartlepool United FC said: "Everyone wants a good night out and to enjoy the football during the tournament, but please be sensible. Go and have a good time with your friends, but take a taxi home. Don't ruin your life or possibly someone else's by making a stupid mistake."
A Newcastle United spokesman said: "Road safety is of the utmost importance in the North East and we would urge people not to drink and drive, especially with Euro 2016 soon to be upon us.
"Any campaign that educates drivers about safe road-use, which in turn lowers the numbers of casualties and fatalities across the region, is one we're right behind. It's reckless, dangerous and against the law – leave your car at home, and that includes the morning after as well."