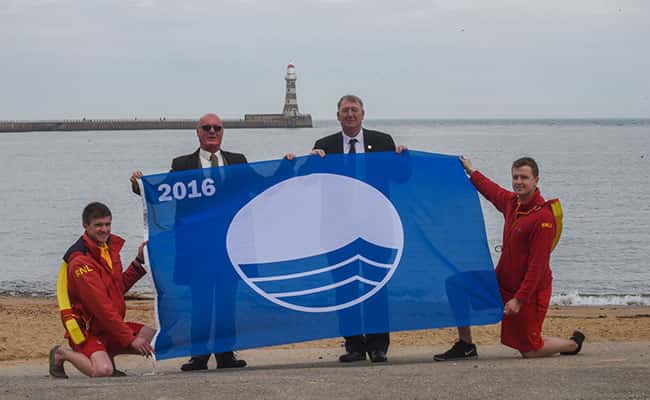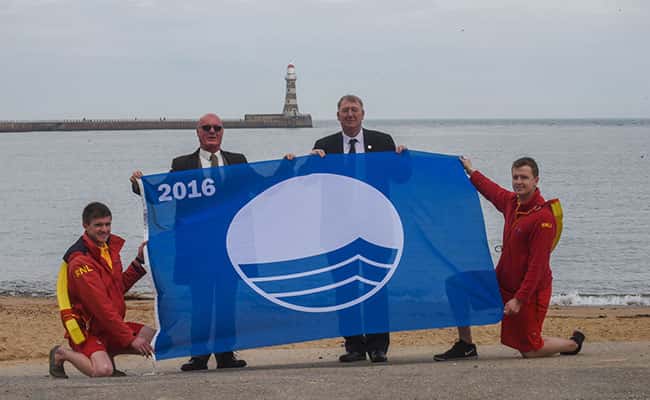 The historic sands of Roker and Seaburn have picked up national awards for their high water quality, cleanliness and amenities from leading national environmental charity Keep Britain Tidy.
The coveted Blue Flag will once again fly over the twin resorts this summer, after environmental improvement works improved water quality at the tradition Sunderland resorts.
The Seaside Awards, which recognises high quality management and maintenance, has also been handed to Roker and Seaburn for the fourth consecutive year.
Sunderland City Council Portfolio Holder for Public Health, Wellness and Culture, Councillor John Kelly said: "It is fantastic to reclaim the Blue Flag for the twin resorts of Roker and Seaburn, which are also recognised as two of the best in the country in the Seaside Awards 2016.
"Now the whole country knows what we have all known for years that Sunderland has fantastic beaches with beautiful, clean water to swim and bathe in.
"Our seafront is magnificent and visitors can see for themselves the improvements made by our continuing £9m regeneration programme."
Councillor Kelly added: "Hopefully these flags will encourage even more people to join those who already flock to our seaside every year to enjoy our world-class beaches, events and attractions."
Tom Parkin from the Sunderland Seafront Traders Association said: "Blue Flag status and the Seaside Award is fantastic recognition for all the hard work everyone has put in to get the seafront looking the way it is today. We have had excellent feedback from our customers about how good and clean our beaches and public realm areas are.
"Regeneration work and plans are continuing to further develop areas along the seafront, which is bringing in tourists from all over the country and massively contributing to the city businesses and the local economy."