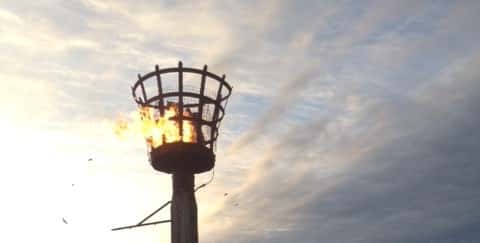 Beacons were lit all over the North East yesterday night, as the region joined the rest of the UK in wishing a Happy Birthday to Britain's longest reigning monarch.
Ceremonies across the North East paid homage to her Majesty on her 90th Birthday as part of a nationwide symbol of celebration.
Hundreds gathered at Seaton Carew, Hartlepool, which was one of two locations in the coastal town to take part in the 1000 strong beacon salute.
Leading the ceremony at the Millenium Beacon on the seafront Deputy Mayor Councillor Kevin Cranney said: "The last time the two Hartlepool beacons were lit was during The Queen's Diamond Jubilee celebrations in 2012, and it's great to see them in use again to mark this further milestone in The Queen's life.
"Her Majesty's record of service to the country is second to none and we wish her a very happy birthday."
Singer Olivia Crawford, 14, who was chosen to sing the National Anthem said she was "very honoured and excited to be part of such a big and momentous event".
Well-wishers swarmed in bunting and crowns to watch the deputy mayor light the beacon, and after a few false starts, there was a round of applause and a chorus of "Hip, Hip Hooray" as the fire took hold.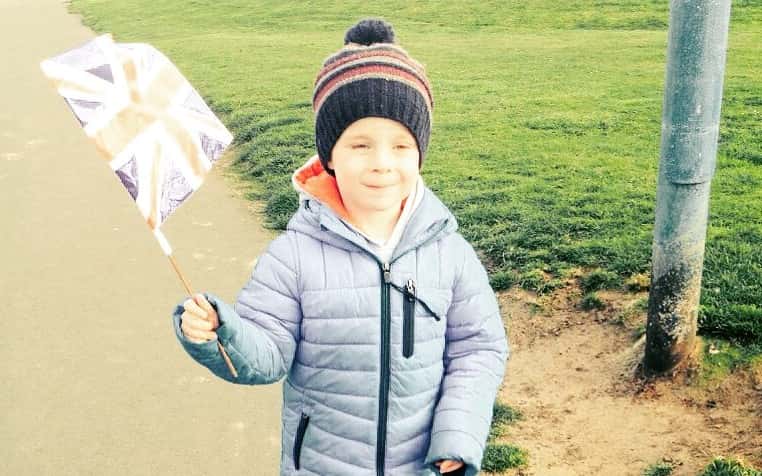 When asked what he would get the Queen for her birthday, Councillor Cranney joked: "A new pair of slippers so she can put her feet up, she must be knackered."
From one end of Britain to the other, gun salutes and bells rang out as celebrations got underway and for the first time Members of the Army Cadet Force took beacons to the top of the four highest peaks in the United Kingdom – Ben Nevis in Scotland, Mount Snowdon in Wales, Scafell Pike in England, and Slieve Donard in Northern Ireland.
Elsewhere in the North East landmarks such as Penshaw Monument and Gateshead Millenium Bridge were lit up in the colours of red, white and blue as the region continues to celebrate.
The Speech from Prince Charles (read out in each location):
"I am delighted that so many people throughout the United Kingdom are coming together to light beacons in celebration of my mother, The Queen's, ninetieth birthday. It is a wonderful gesture which I know has deeply touched Her Majesty.

"Beacons are to be lit on mountaintops, on beaches, in farmyards and on church towers, uniting us all in our heartfelt appreciation of The Queen's lifetime of service to the United Kingdom and other Realms, and to the Commonwealth.

"Since time immemorial, the light of beacons has relayed important messages across the land. This message we proclaim with the greatest pride and affection: Your Majesty, we all wish you a very Happy Birthday."