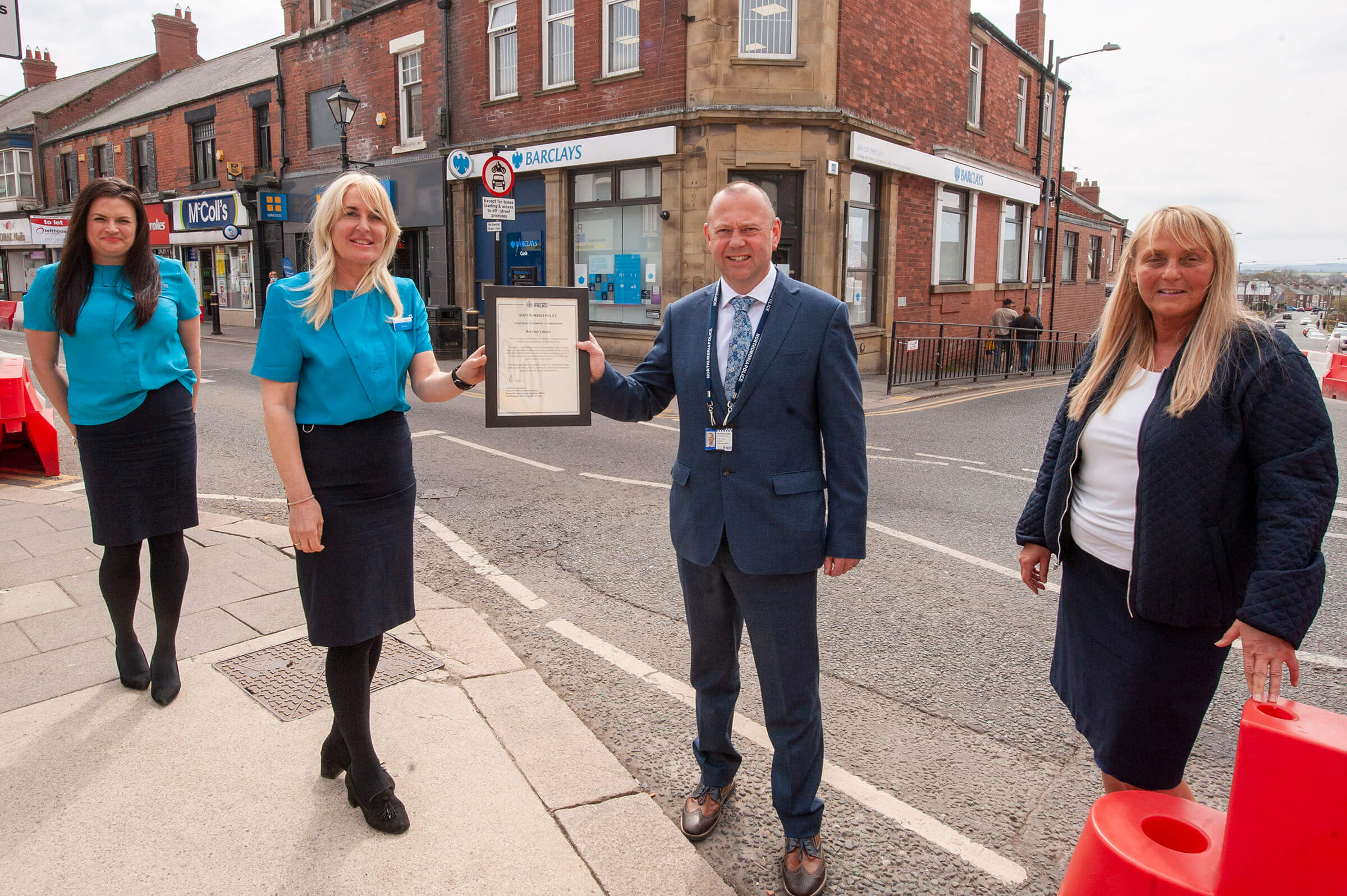 STAFF at a Wearside bank set for closure have been praised by police for saving an elderly customer from losing thousands of pounds to scammers.
Cashiers at Barclays' Houghton-le-Spring branch raised the alarm after one of their regular customers tried to withdraw £2,500 – claiming the money was to pay for home improvements. 
The staff discovered the 83-year-old had been tricked by fraudsters into believing his account had been compromised and that he planned on sending his savings to a 'secure' address.
Barclays' staff had previously stopped the same man from falling foul of scammers who had coerced him into downloading a remote app to his mobile phone, giving them access to his account.
Detective Sergeant Phil Thoburn, of Northumbria Police's Complex Fraud Unit, said: "In this instance, bank staff were able to prevent a pensioner from losing large sums of money at the hands of aggressive and determined criminals who used scare tactics on a vulnerable male to try and make money.
"Thankfully all transactions were blocked, and all attempts by these greedy, despicable individuals failed. These fraudsters went to great lengths to deceive their victim, firstly gaining remote access to his bank account and, when that tactic failed, they equipped him with a cover story to make a counter withdrawal."
Last month, SR News reported that the Newbottle Street branch would close on July 2. Residents launched a petition to voice their concerns over the impact this would have on customers.
Sunderland city councillor for Houghton, Neil MacKnight, presented the petition to Barclays in an online meeting last month.
Coun MacKnight told SR News: "Local branches get to know their customers and their finance routines. This is a cornerstone of good customer service and, like in this case, helps to prevent vulnerable customers falling prey to unscrupulous scammers. 
"This has been the number one concern for me about the branch closure. The bank staff did an excellent job to safeguard this customer in this case."
Barclays have pledged to run a scheme for vulnerable customers which will involve the branch manager introducing them to local post office staff.
A spokesperson for Barclays said: "We are proactively engaging with customers at the Houghton-Le-Spring branch to discuss the alternative ways to undertake their banking locally, to ensure they can continue to manage their money and receive financial expertise when required."
Police are asking anyone who thinks they have been contacted in this way, or who thinks they have fallen victim to fraud, to report to Action Fraud, or call 101.