ALLOTMENT waiting lists have tripled in some areas of the North East with "massive demand" for "safe havens" during the pandemic.
Over 3.5 times as many green-fingered enthusiasts in Darlington have applied to the waiting lists of three allotment sites in 2021 (274) compared to 2018 (76).
The highest average waiting list in 2021 for council-run allotment sites is as high as 223 in North Tyneside, falling to 90 in Gateshead.
Since the start of the pandemic in 2020, more people are taking up allotments compared to data from 2019 and 2018.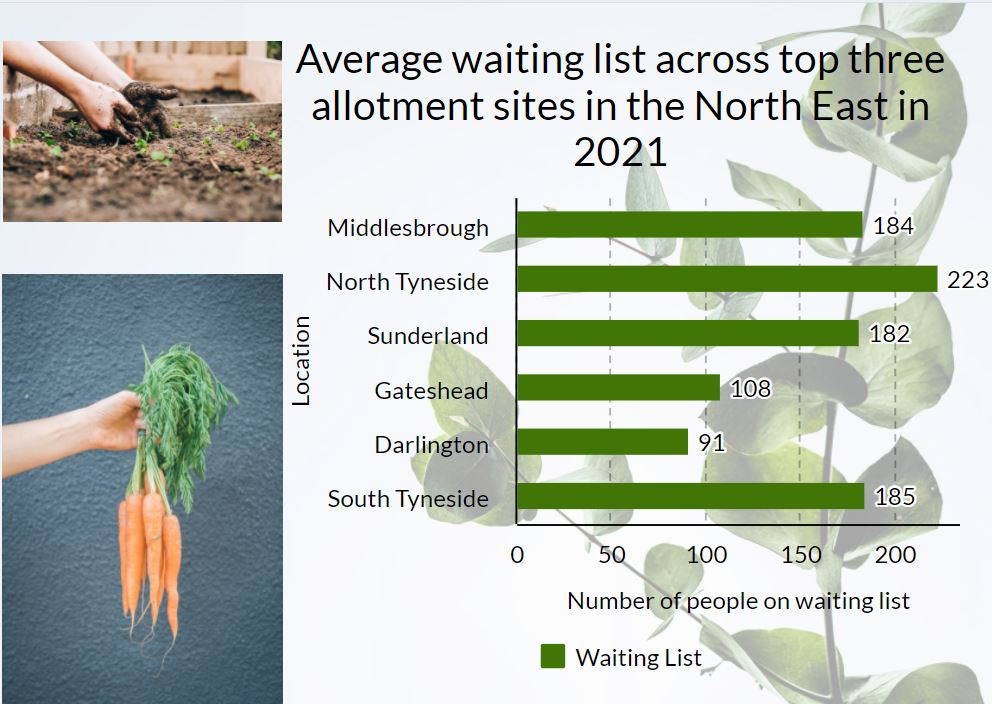 A range of motivations drive demand for allotments, including the love of the outdoors, keeping busy during lockdowns and as a therapeutic way to cope with mental illness.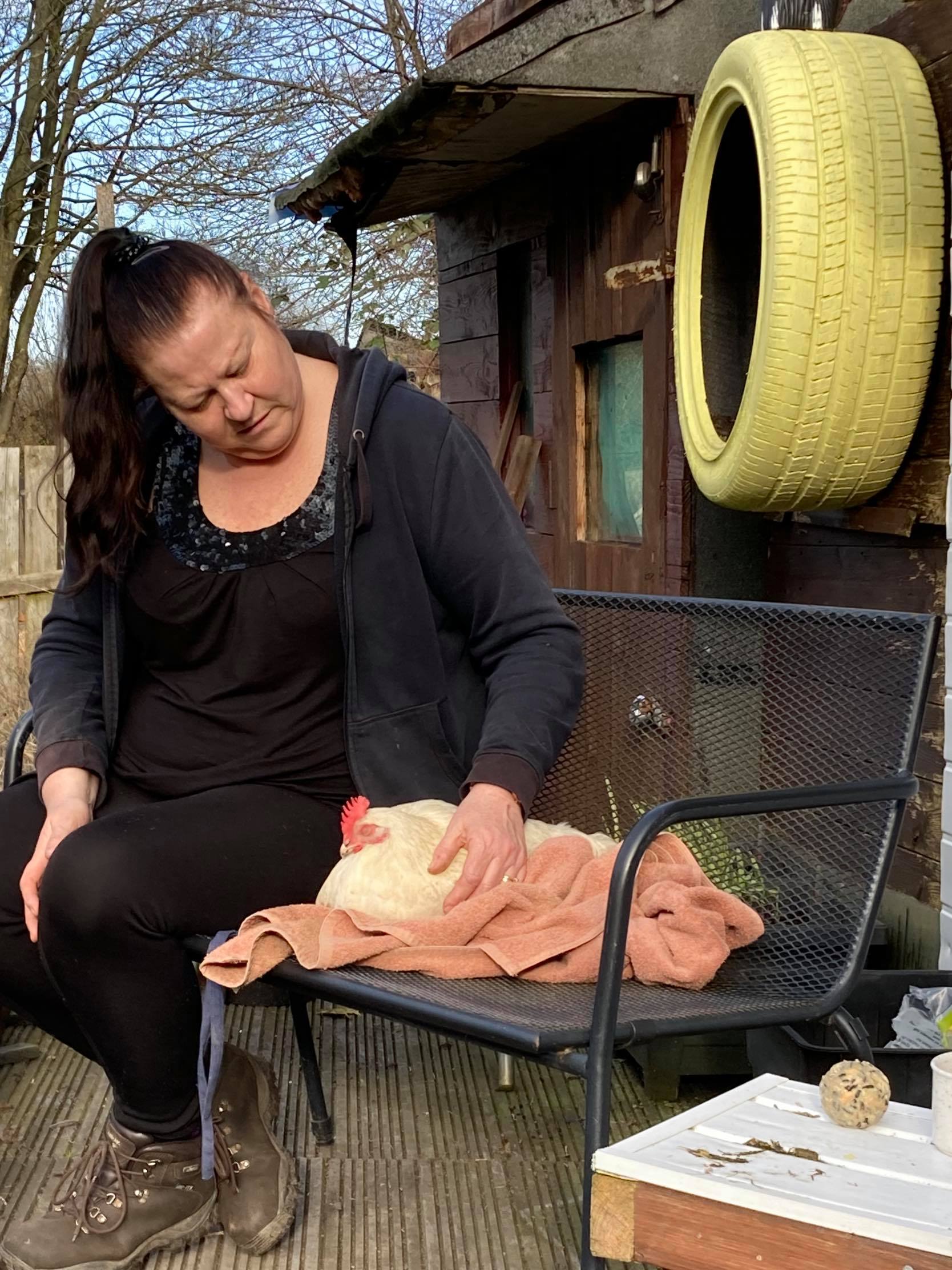 Linda McRae, 56, works part-time as a till worker and spends her spare time on her allotment in Wallsend.
"I have struggled with anxiety and depression for years. I lost my brother 12 weeks ago but this has been my safe place to just listen to the birds singing.
"I've no idea where I would have been without it."
The safe space of an allotment has helped Chloe Barlow, 21, cope with PTSD.
Ms Barlow, 21, worked in sales before the pandemic hit, and in the last five months she has taken over her mother's allotment in Bishop Auckland, growing shallots, lettuce, parsnips and beetroot.
"When I got my plot it was amazing- I had and still have something to do every day," she said.
She continued: "I don't work due to COVID so having an ongoing project is so rewarding.
"I suffer from PTSD and having an allotment I think is so beneficial for people with ill mental health and even when we struggled with snow it was still something to go and do."
Andrew Miller, secretary and treasurer of Greenwater Pool allotments, Jesmond Vale, said: "There's been massive demand, everyone wants to do gardening.
"We've got 10 people on the waiting list at the moment- they've been on it for a year.
"We have had about another 15 requests for a plot in the last month.
"Everybody wants an allotment, it's hugely popular."
To cope with demand, Greenwater Pool allotment is dividing up larger plots into quarter or third sized units and offering them to beginner gardeners.
As well as holding his own allotment at the site for 15 years, Mr Miller worked on a plot with his father from 1973 into the 1980s.
"It's not just lockdown, it's the fact it gets you outside. I think it's just a general feeling that everybody wants to be in touch with nature."
Commenting on the large Armstrong allotment waiting list, he said: "The only way you get a plot there is if somebody dies because people just stay there for a lifetime."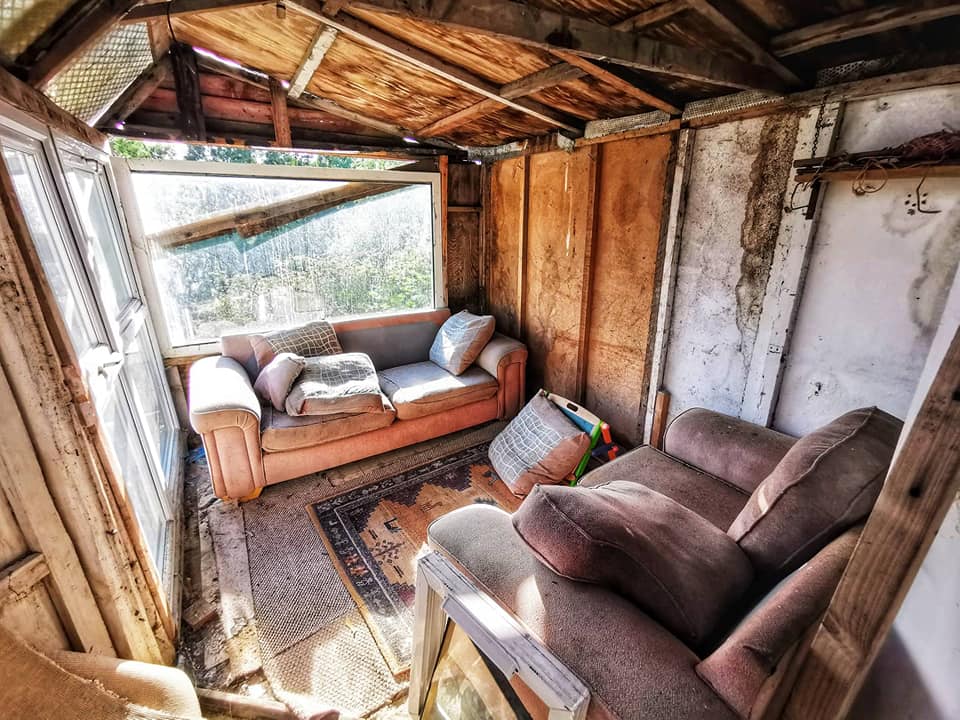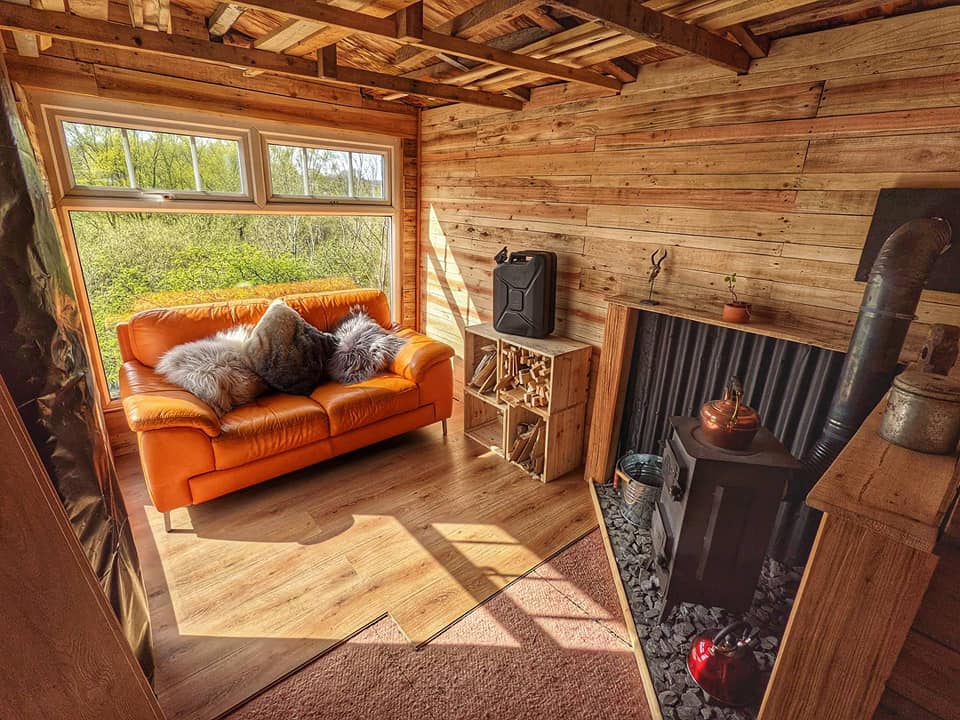 Neil Wheatley, 40, is a retention advisor for a software company. He has cherished working alongside his father on their South Tyneside allotment.
He said: "It's been a great opportunity to work closely with my dad since we started the project back in August.
"I've had the allotment for the last nine years- the building was falling down so needed a good refurb.
"We will be applying for shed of the year next year too as applications closed 12th April and we have still got loads to do!"
Since the first lockdown, Kylie Musson and her husband have been working seven-hour days to get their new allotment in Seaham up to scratch.
The Musson family are one of a handful of new faces at the site, with its 34 spaces experiencing high demand.
Mrs Musson, who runs catering business Kylie's Kitchen, said: "It's been an absolute godsend to us really in lockdown and it has been ideal for my son with anxiety as it is better for him to be outside.
"It was just like our little safe haven."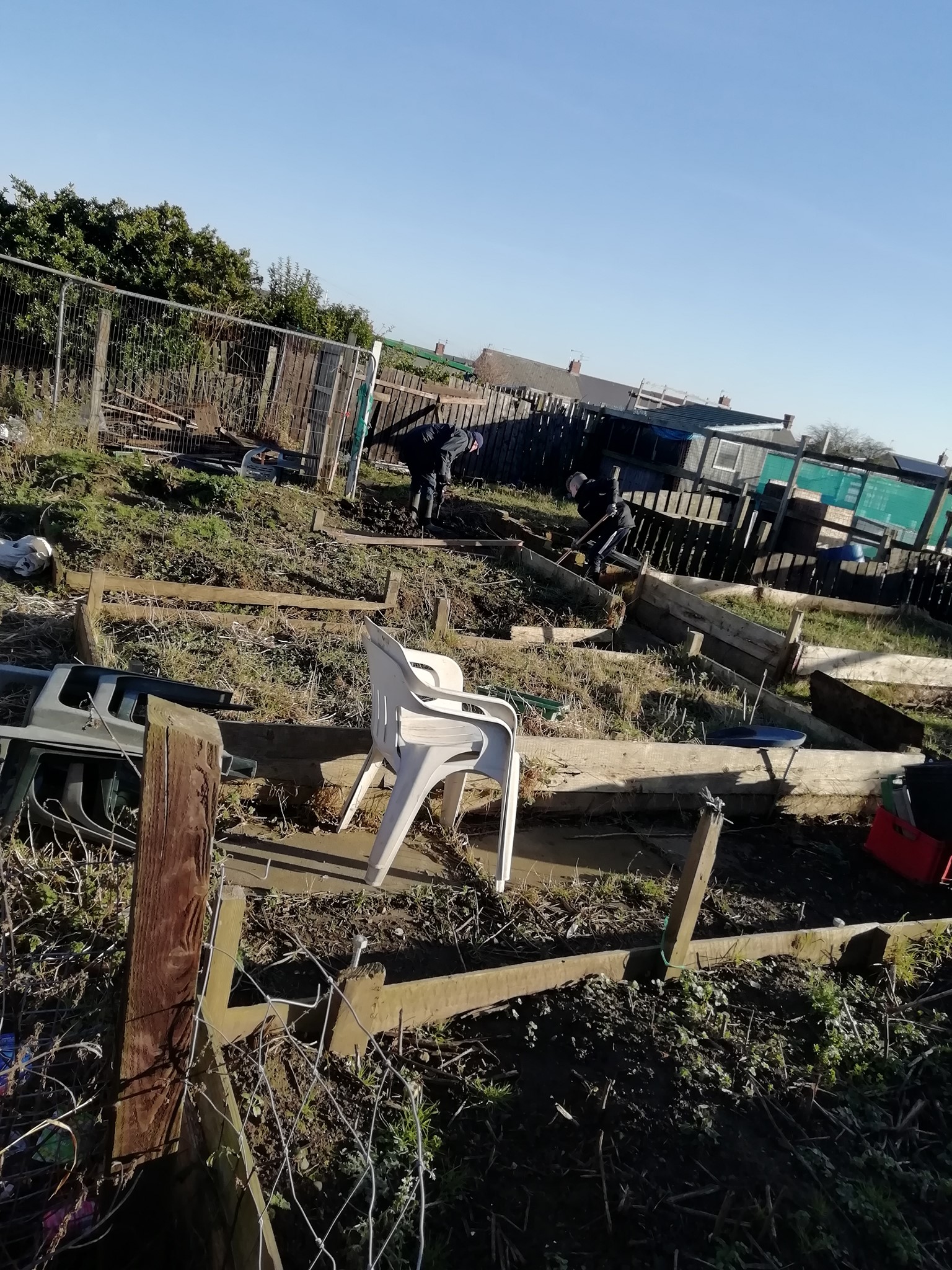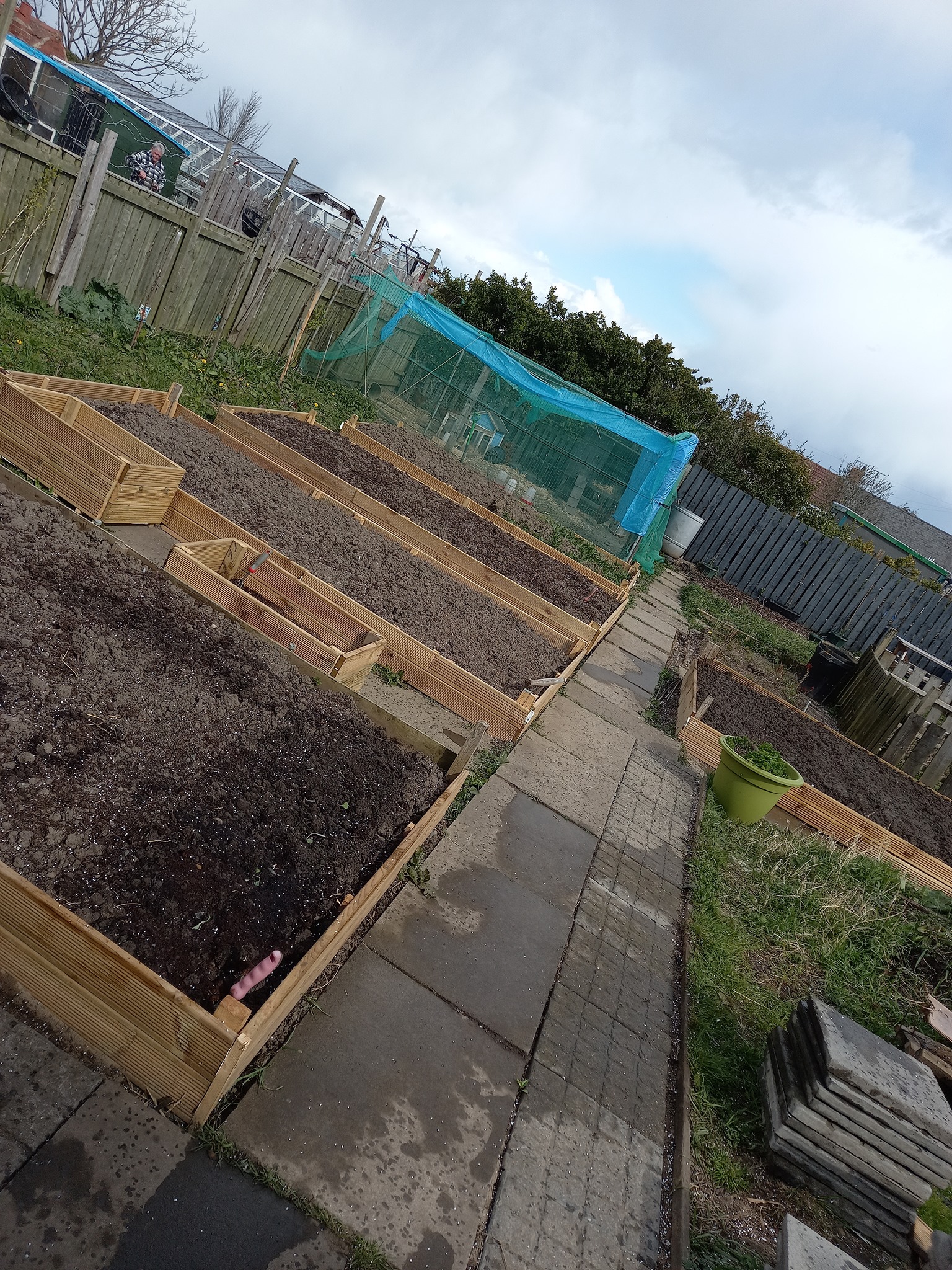 Mrs Musson said: "It gave us a purpose every day. It felt like I was going to work, getting up on a morning and having somewhere to go."
As a family, they cleared the plot, setting up raised beds and bringing in chickens. Their next project is a flower garden to attract plenty of bees and wildlife.
Mrs Musson praised the work of Durham County Council and Seaham Town Council for investing in the allotments which were in bad condition.
She said: "We've had a lot of help from the council, investing money in our allotments- we've received money for getting new walkways put in and bulldozers have been brought in to help clear other plots.
"The council are also helping to build a new car park.
"It's looking up for our allotment plot at the minute."
Sunderland City Council has also been investing in green spaces.
A spokesperson from Sunderland City Council said: "Allotments have always been popular with many Sunderland residents and there are more than 80 sites in our city.
"We have in the last year since the first Covid lockdown seen an increase in requests from residents interested in allotments.
"As a 'listening council' and alongside our City Plan for a more dynamic, healthy and vibrant Sunderland, the council allocated extra funding to open spaces and allotments as part of this year's budget.
"The funding of £1m this year and £1.5m next year will help bring more allotments into use, help meet current demand and identify where there are opportunities for more plots and community gardens.
"This work is being supported by £197,000 of private developer contributions."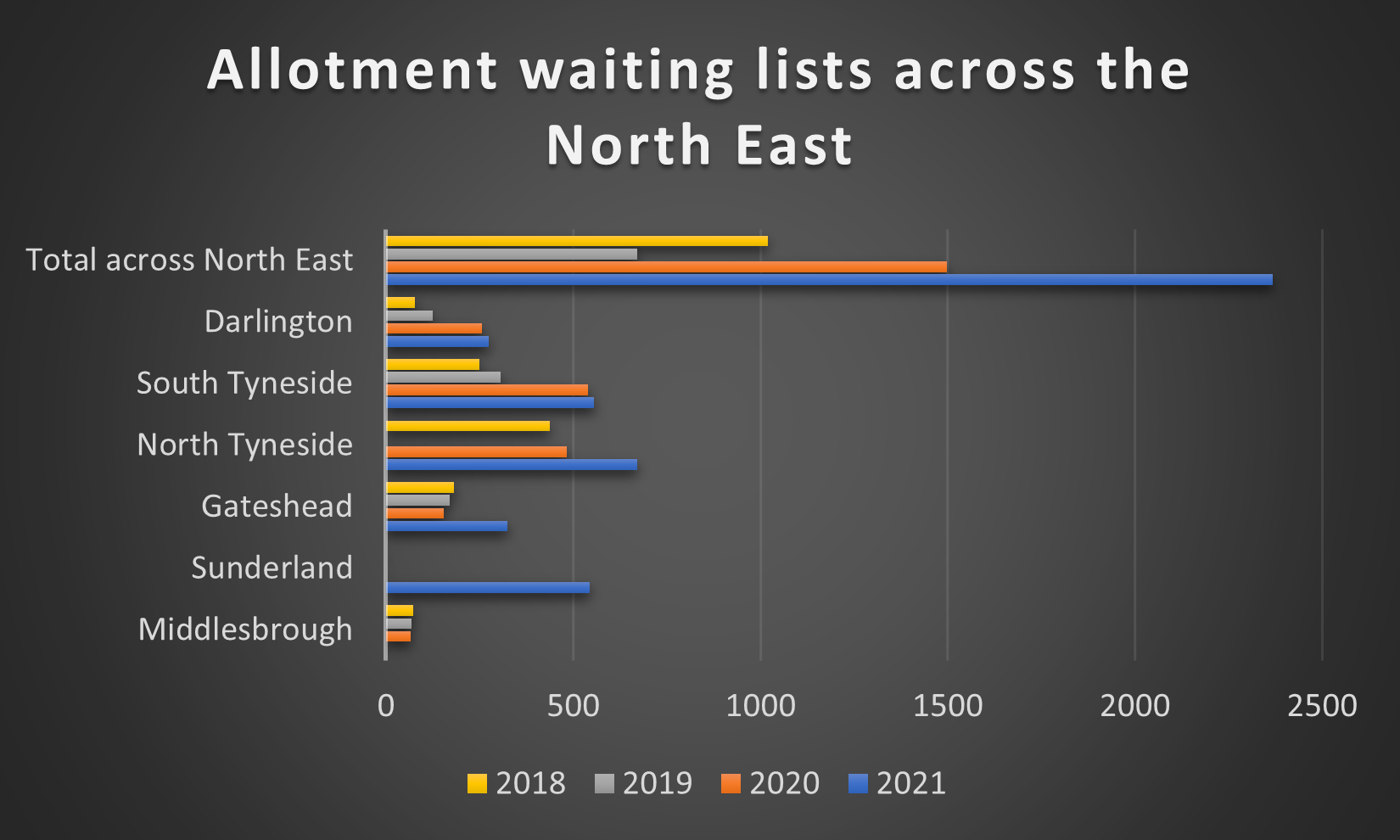 N.B Missing data on graph due to councils not holding data for those years.
Click here to see all the data gathered by FOI's. 
SR News contacted the following councils for comment but we have not received a reply: Darlington Borough Council, Middlesbrough Council, North Tyneside, South Tyneside, Gateshead.