The Sunflower Lanyard has been around since 2016 and since then its more prevalent that ever. But with face coverings being mandatory in the UK, some people are using the Sunflower Lanyard as form of exemption from wearing a face covering. These actions are changing the real meaning of the scheme and it is having an impact on those who use the Lanyard.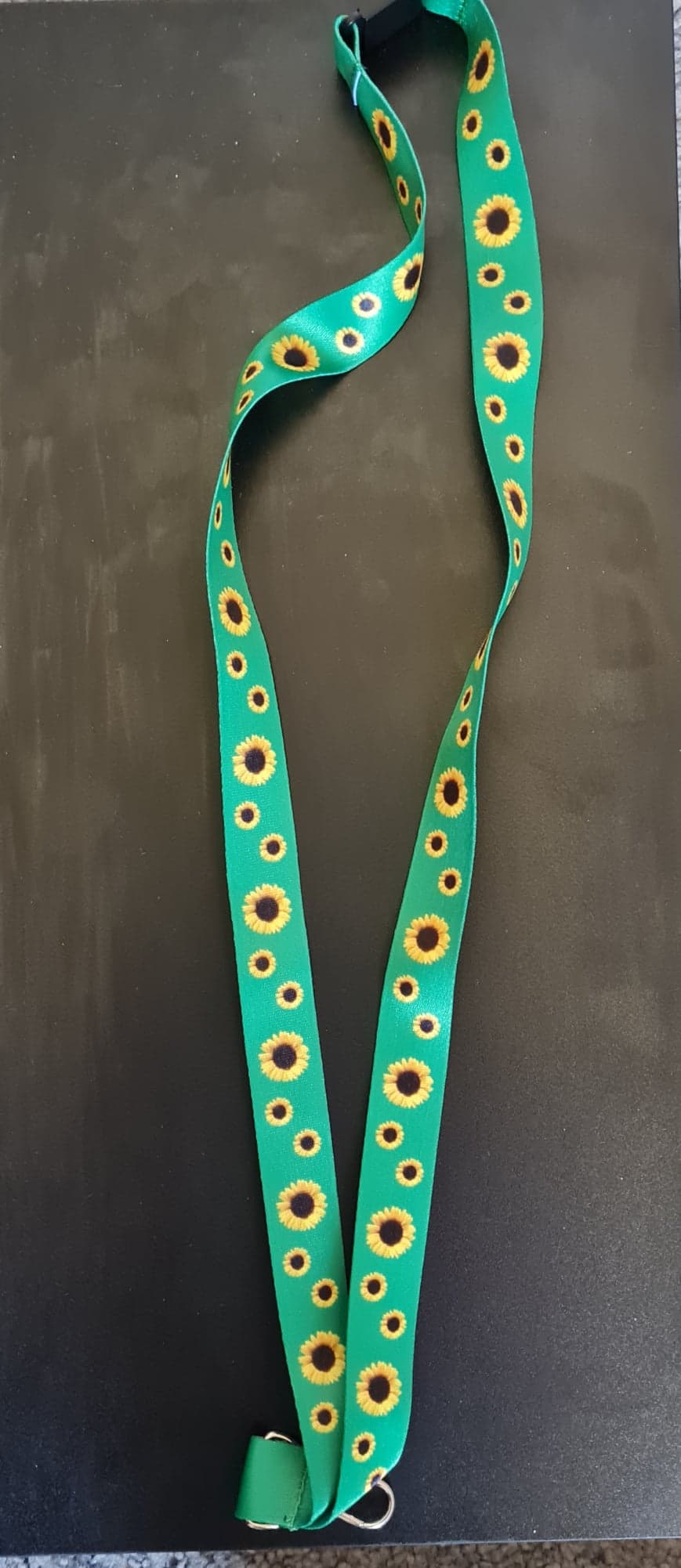 "I have gone out wearing my lanyard with a mask and I've had people come in my face and say "Why are you wearing that, it's a mask exemption lanyard" Amanda Hall said.
Amanda uses the sunflower lanyard for medical reasons. "I have both autism and epilepsy; I originally got the lanyard when I was traveling after getting into a state during a delay at an airport.
"People think it has something to do with mask exemption, but it has absolutely nothing to do with mask exemption. It's been around since 2016."
Amanda is not alone in talking about her experience. "I had a bus driver comment 'it's nice to see someone wearing one of these lanyards and a mask' I told him that it has nothing to do with the mask but rather that I may need some extra help". Chris Morton said: Chris is a supermarket colleague who uses the Sunflower Lanyard.
"I have Multiple Sclerosis (MS) and I am deemed to be clinically vulnerable. If I caught COVID it probably would hit me worse. I have seen customer use it to avoid wearing a mask. I've even seen people use it to flout social distancing". Chris Said.
"The problem is that so many people are wearing them they think "oh someone is wearing one (lanyard) and go about business as normal" Chris.
"I started wearing the lanyard because it is not obvious that I have autism. Lydia Wilkins said. "I started using the lanyard in 2020 before the pandemic hit and since the pandemic, I think there has been an unhelpful co-option of the scheme, I have seen very adamantly anti-mask scream at shop workers claiming 'COVID is a hoax' while wearing them".
"There's no verification when you get the lanyard, so they use it as a symbol that they don't have to wear the mask".
The Sunflower Lanyard is a scheme designed to let businesses, professionals and people know that someone may need a little extra help. The scheme is designed to be used for people with a non-obvious disability. Hidden disabilities do not have any physical signs and can include learning difficulties, mental health issues as well as mobility or chronic Illnesses. However, some users have had to stop wearing the lanyard because of the co-option with masks.
"I've had to temporarily stop using the scheme because of people using it to get around wearing a face covering" Ray Young Said. "I struggle to do a big shop at a supermarket as I tend to blank out with autism. At one point the staff would generally recognise there was a problem, and they would help".
"too many people now wear the lanyard to get around wearing a mask and the scheme has lost its original meaning".
the scheme has helped me so much from traveling and then when in the shops. Since COVID came along it has become nothing more than "No mask lanyard" and not what it was meant to be. I do not get asked when I go shopping if I need help while wearing it and its frustrating.
"The Lanyard has lost its meaning and I'm sick of being told that I don't need to wear a mask with the lanyard." Theresa Johnson said
"Recently I was confronted in store, so I ripped it off and left the shop. I have never felt to upset and angry. Since COVID it has become a 'No mask lanyard and not what it is meant to be" Theresa Said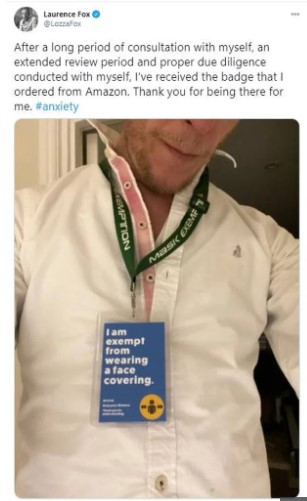 The issue of mask exemption had been brought into the spotlight when actor Laurance Fox who had purchased a COVID exemption lanyard in January. The lanyard was an imitation of the Sunflower Lanyard.
A statement from Hidden Disabilities website says, "Hidden Disabilities Sunflower products being sold on these platforms are being resold at inflated prices or are counterfeit or copycat versions which can be misleading, cause confusion by not being recognised quickly by members of the scheme and may mean wearers are not helped as intended."
The Sunflower Lanyard Scheme was launched by Hidden Disabilities in 2016, the scheme chose to use the image of a sunflower as it represents a happiness, positivity, and strength.