THE mural created by city artist Frank Styles is to celebrate the life of national hero Captain Tom, who died in February this year. The retired veteran raised more than £30million for the NHS during the pandemic and has become an inspiration for so many.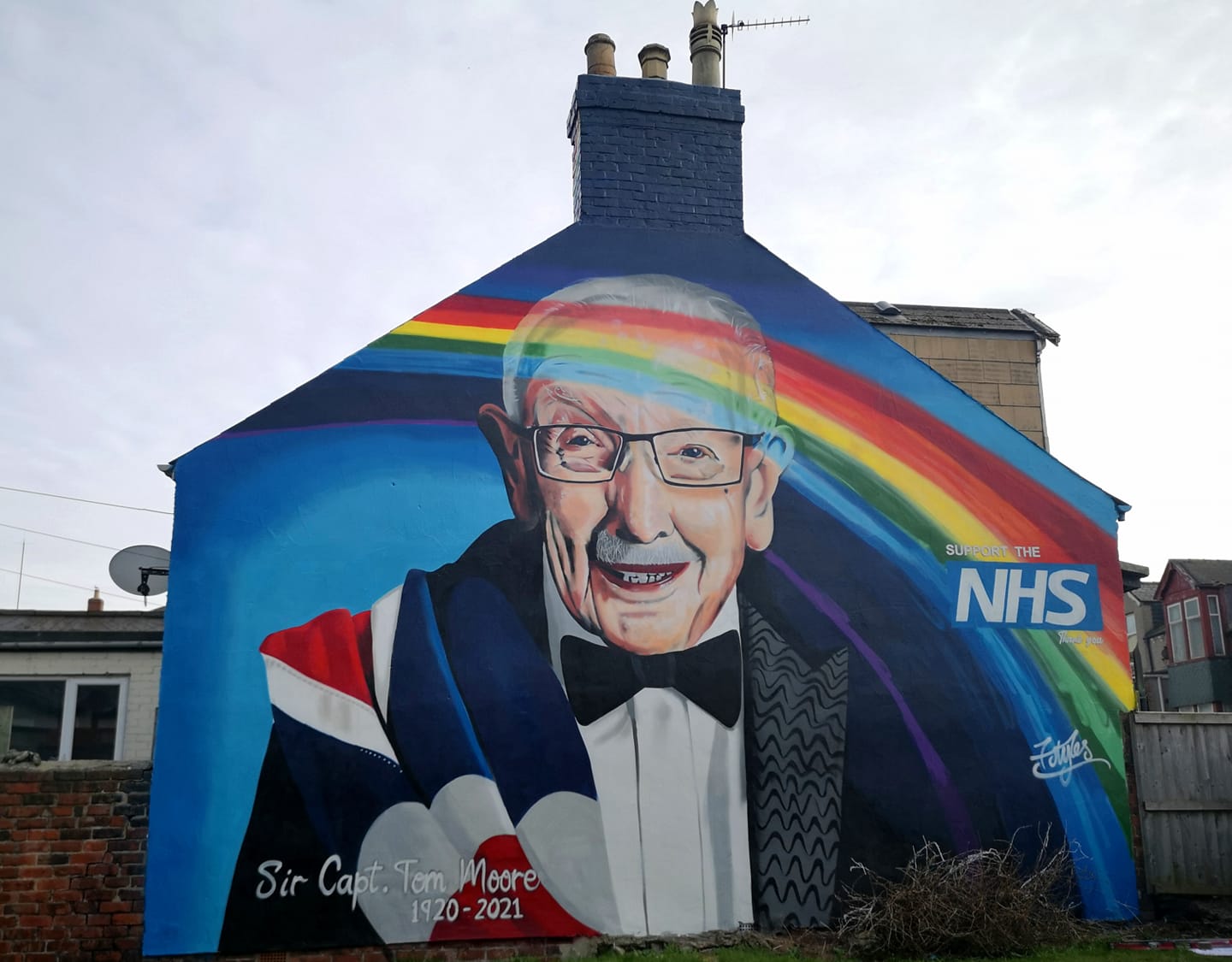 THE art piece revealed this week is located on Pallion Road in Sunderland, less than a mile from Sunderland's Royal Hospital where NHS staff have worked on the frontline during the pandemic. Created on the side of a home next to the garden of Gospel Church, its focus is to honour Captain Tom's military background as well as thanking the NHS staff in Sunderland.
Captain Tom became a household name last year at the start of the pandemic becoming a source of light for so many suffering.
Ger Fowler, CEO of Veterans in Crisis, an organisation that work closely with veterans in Sunderland said: "Sir Tom has been an inspiration for my clients especially the older ones who have been suffering from social isolation."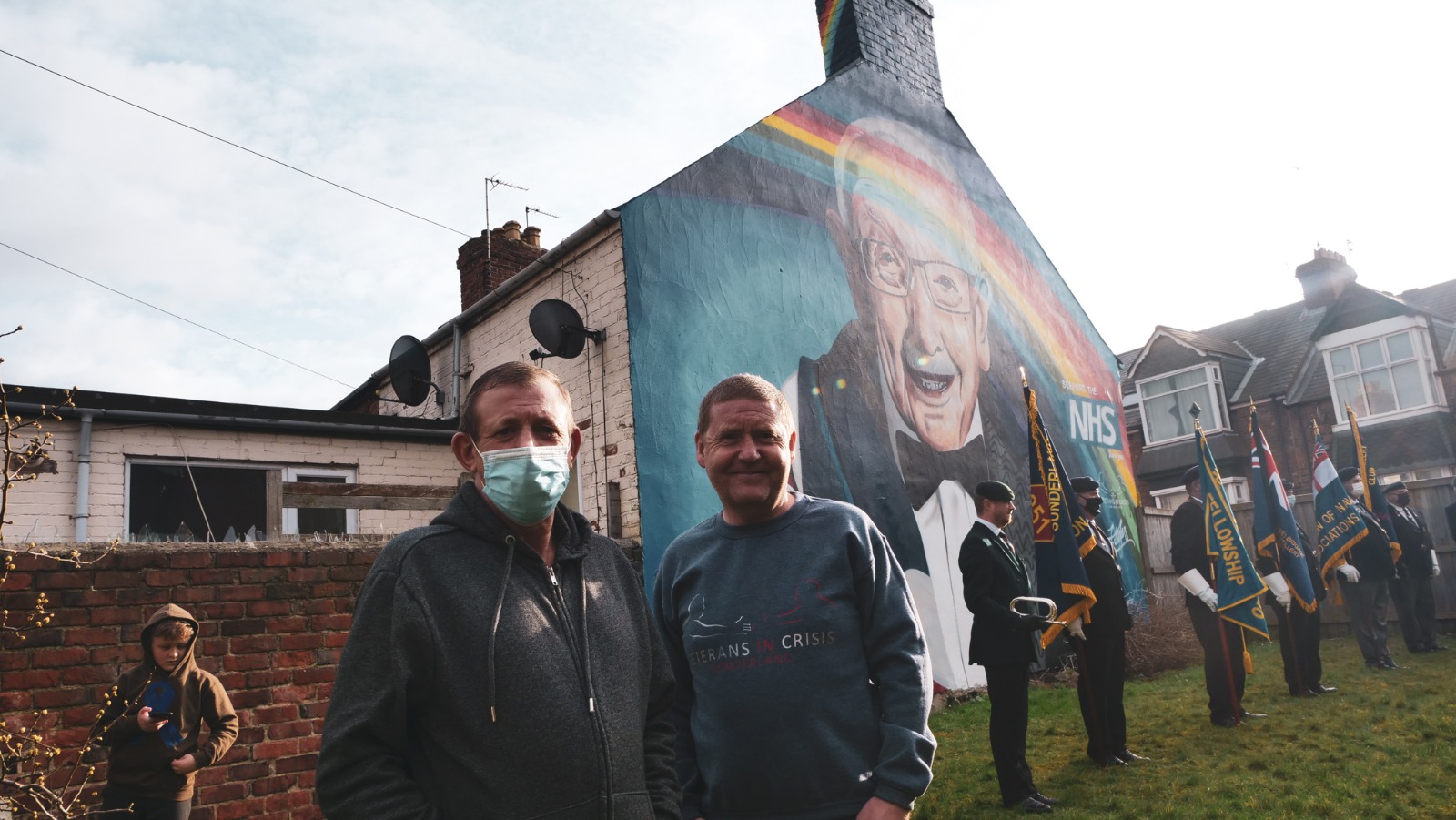 During the pandemic, communities have come together and this mural is a representation of the work done by NHS staff and the surrounding community.
Mr Fowler said: "People have been really kind to each other and the community is sticking together, I would like to think that would carry on."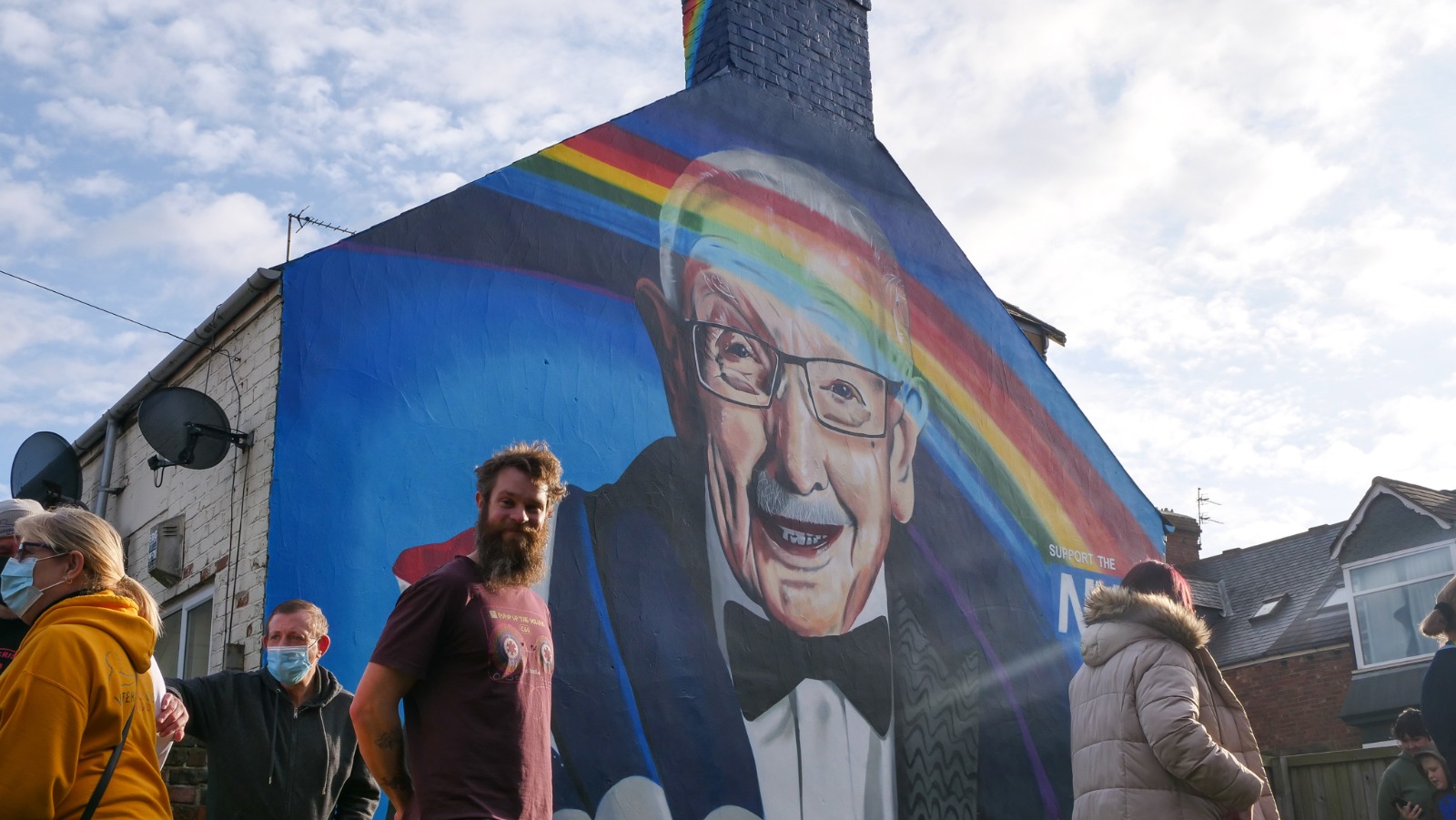 The identity of the patron who commissioned Frank Styles to produce the mural is yet to be revealed.
Mr Fowler also claimed that "He didn't want any publicity but just wanted to do a nice thing." Mr Styles' who is known for creating murals around the North East is choosing not to take interviews regarding his most recent work.