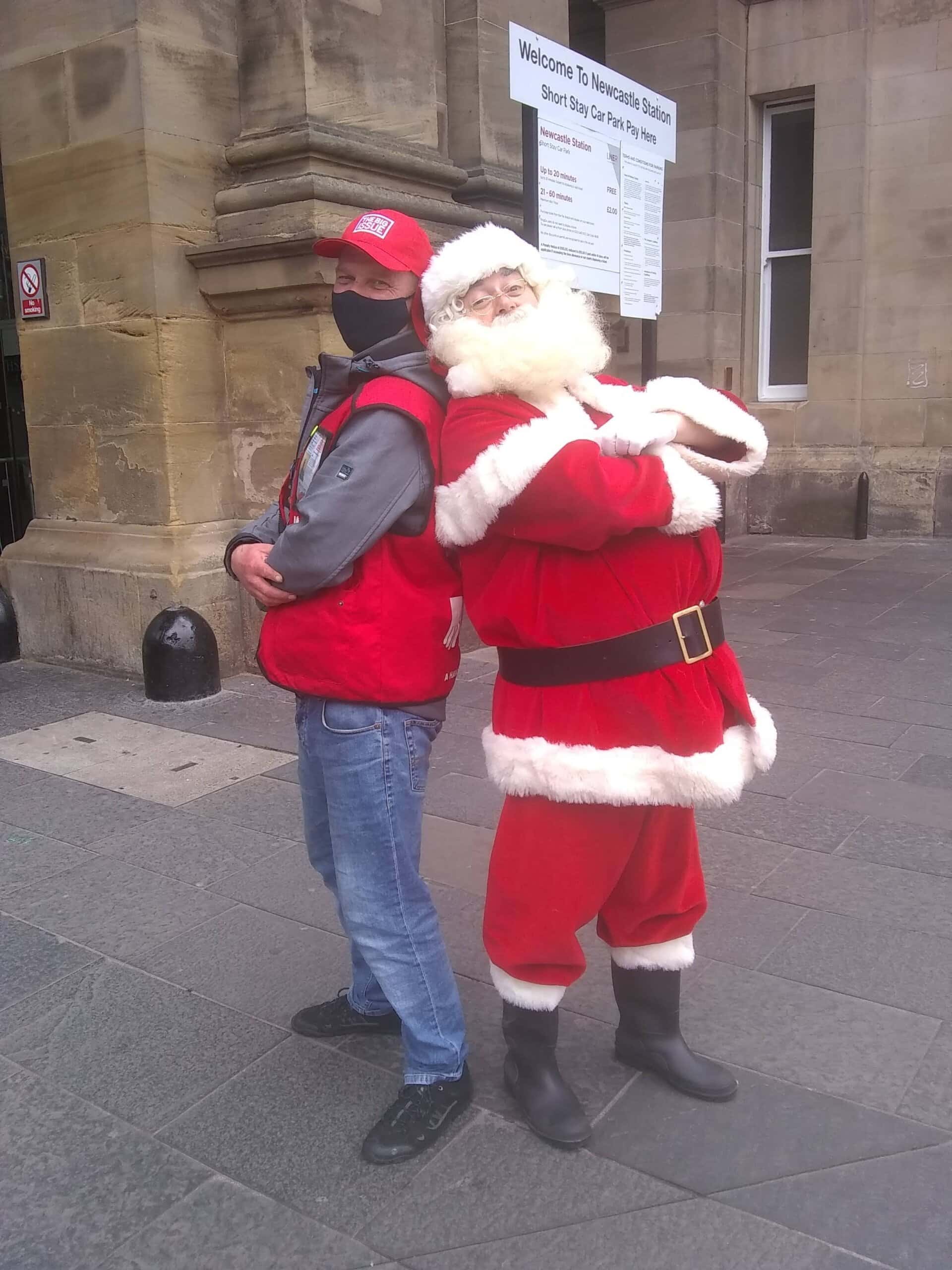 'The Big Issue Christmas Appeal' Take out a subscription or pay contactless and help those most in need!
LOCKDOWN has been incredibly difficult, and one group of people finding it tougher than most are Britain's Big Issue magazine street sellers, who are battling not only Covid-19 and the winter weather – but also an increasingly 'cashless society'.
Even before the virus, the UK was well on the way to becoming cashless, but Covid-19 has turbo-charged the decline of cash.
That's great news for global payment providers like WorldPay, but a real problem if you are a Big Issue vendor relying on cash payments.
"It's been really, really rough for our vendors," explains Laura Kelly, digital producer of The Big Issue. "We need a massive push in sales immediately. This is even more important, now that very few people are carrying cash.
"Personally, I can't remember – like many people I suspect – the last time I had cash in my pocket."
Added Laura: "On top of this, a lot of our regular customers are just not around. Many of our customers have been shielding."
When the UK was in the most stringent period of lockdown, Big Issue vendors saw their incomes drop off a cliff. Many of the Big Issue sellers nationwide (according to the magazine's website there are about 1,5000) saw four months of virtually no income.
Each vendor receives 50% of the money they make from sales, which means they need to sell a lot of copies to make a living. The weekly magazine was £3 a copy until last month, when it stepped up to £4. Its street sellers have been receiving an assistance grant of £25 a week, which they welcome, but this still leaves a gaping hole.
However, The Big Issue has come up with two initiatives it believes will help its people, and is asking the public to back it – with North East music star Sam Fender adding his support on the cover of the latest edition.
To combat the problems being faced by some of the most vulnerable people in society in these unprecedented times, the public are being urged to help by buying a subscription over three, six or 12 months, with prices starting from £38.99 for three months.
Furthermore, the vendors are in the process of being issued with contactless payment machines to combat the lack of physical cash and coins in general circulation.
"All you need to do to subscribe is visit https://www.thebigissue.com/support , then type in your location, find your local vendor and subscribe, it's as easy as that," explains Laura.
"The British public are amazing, especially at Christmas time, and we are seeing subscriptions and donations really take off – but they need to, and we urge everyone to get behind this Christmas appeal; it will be life-changing for our vendors".