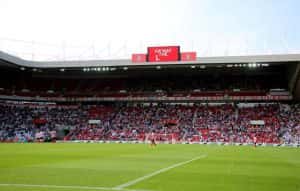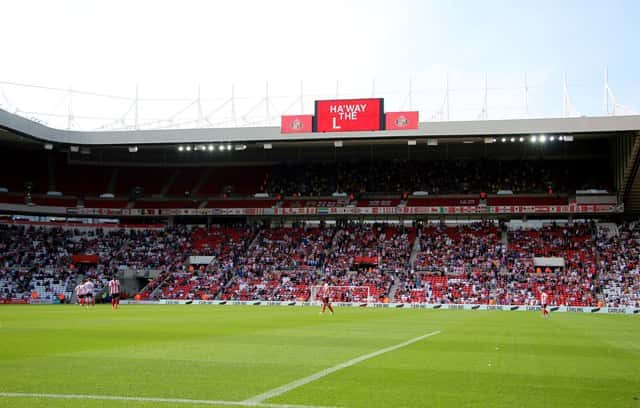 NORTH east football fans have welcomed the announcement that spectators can return to stadiums once the region is out of Tier 3 lockdown. 
The government has recently announced that spectators will be allowed to attend to return to sporting events at a capacity of up to 4000 people. 
This opens the door for the potential return of fans in the North-East however they will have to wait until the region has been taken out of tier 3. 
Sunderland supporter and Roker Rapport podcast host Connor Bromley said: "Football is about fans and I think that a lot of people are missing that large part of their social life due to games being played behind closed doors.
"We are hitting a point now where clubs are talking about going out of business, and I think the returning of fans may help stop a lot of them from doing so. 
"But it is a huge stride forward for football and fans. It is yet another sign of the UK turning the Covid corner and I think that fans returning to stadiums will be a hugely symbolic moment for the country as a whole." 
 Newcastle United, Sunderland's local rivals, will also welcome up to 4,000 fans once the north east leaves the tier 3 restrictions. 
Lee Lawler of Newcastle Fan TV told SR News: "On a personal level, as someone who goes to every home and away game – once we are allowed back, it's an event, a sense of belonging, your whole day centering about 90 minutes of football. It's hope, excitement, joy & hurt (depending on the result) – a roller-coaster of emotions. 
"An atmosphere can be generated, spurring the team on to do better, or telling the squad how you really feel. It can only be a good thing, if done in a safe manner. 
"Financial strain has been brought upon, clubs have had to come up with other ideas to bring revenue in, I feel for the lower clubs because they rely on a paying fan coming through the turnstile, without them – the club will eventually die and no community should lose their club."