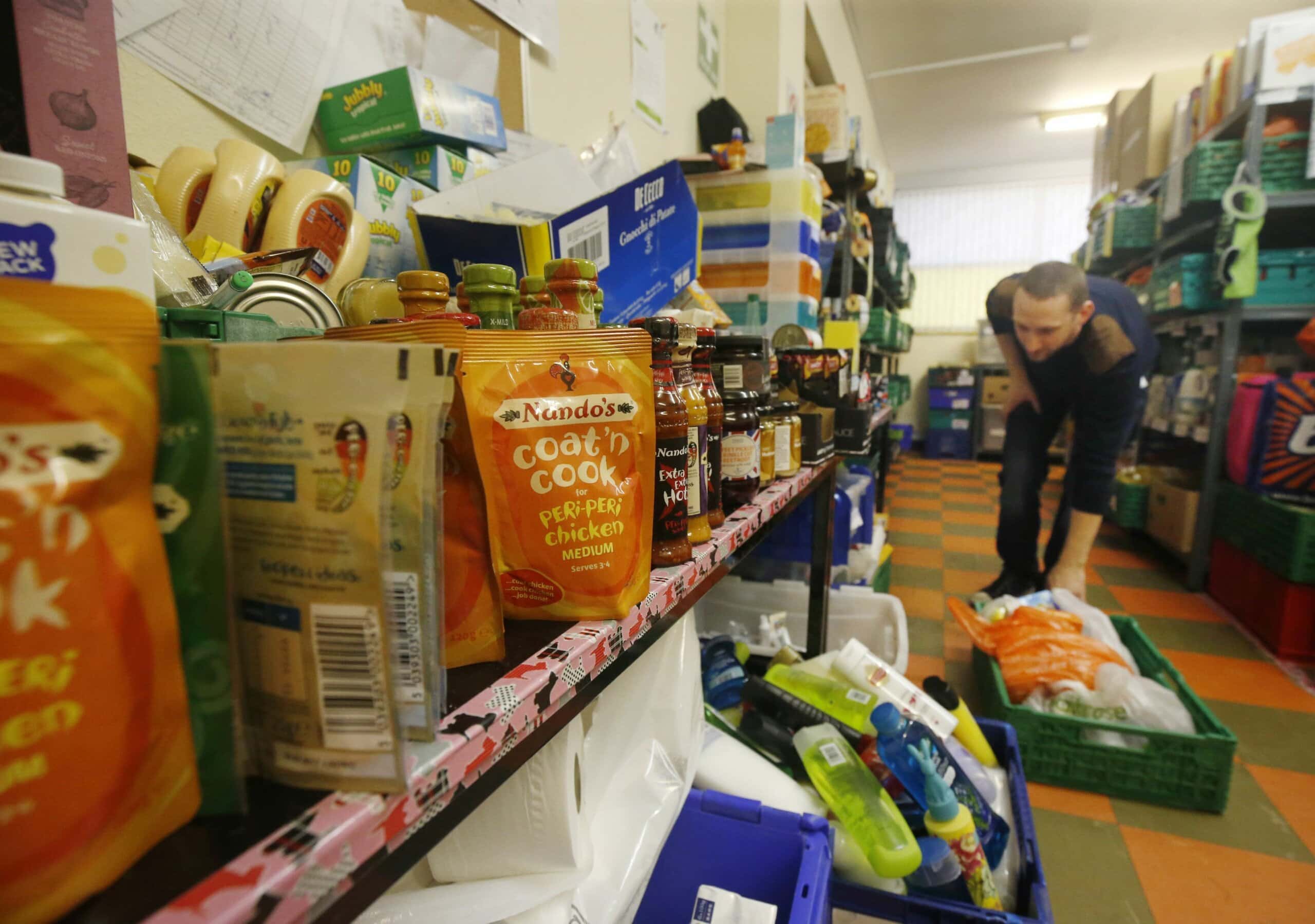 WITH less than a month until Christmas Day, most of us are dreaming of stuffing our turkey, opening presents, and seeing loved ones (up to three households!) – but spare a thought for those less fortunate than ourselves.
With such a large percentage of North Easterners unemployed or furloughed this Christmas, it won't be full of the regular Christmas cheer and glee, as lockdown has such a devastating effect.
The Office of National Statistics (ONS) estimates the North East had the highest rates of unemployment, at 5.2%, between April and June.
Additionally, the North East will be placed in Tier 3 restrictions in the run up to Christmas, meaning that hospitality venues will remain shut.
That's why this Christmas, more than any other, it's important to give back to your local community.
If you can, here's a list of charities that need your donations, or different ways you can get involved.
Sunderland-based Café Fausto is encouraging customers to take part in its unique advent calendar. Everyday, customers place an item listed on their page into a box and hand it in to the café for Sunderland Soup Kitchen.
Leila, a Fausto employee, said: "These will be handed over to Sunderland Soup Kitchen, who will pass onto those who need! The more the merrier!"
Items range from pasta, tuna and lentils to shampoo, but are all relatively inexpensive to buy. The boxes are due to be handed in on December 14, so participants may have a little catching up to do!
If you're buying for any Sunderland fan, Hubbub jumpers have a specialty 'Haway the lads' jumper, with 10% of all profits going to the NHS to support those on the front line.
Joe Smith, the company's director, said: "This year has shown the importance for society in taking care of its vulnerable and providing a sense of community to all."
"We all love the NHS and the work they've done throughout this crisis has been remarkable, often without any sign of complaint from those I know personally on the frontline."
For every pair of socks you buy from Stand4socks, they will buy another pair for the homeless. Their website states: "Socks are the most requested item by homeless shelters" as old socks are rarely donated as opposed to coats or jackets. So far, they've donated over 75,000 socks to the communities of their customers. If you're looking for a stocking filler, this could be a great option!
Sunderland Home Grown are a charity who provide opportunities for adults with learning disabilities and mental health problems. This year, they are selling Christmas trees and wreaths for as little as £26 with free delivery. They also take on volunteers throughout the year. If you haven't put your Christmas decorations up yet, this could be the perfect way to get into the Christmas spirit.
Gary the manager/director said: "This year, people's mental health has really suffered. We had people saying to us 'can you help me.'"
"We've had a lot of feedback form the people saying it's been great to have it on a smaller scale and be part of something instead of looking at four walls. That's been a big thing to be in the fresh air, doing something constructive and giving something back into community."
Cards for a good cause is pretty self-explanatory. There's a store in The Bridges, Sunderland where you can buy this year's Christmas cards and 100% of the proceeds are donated to over 250 charities in Sunderland.
St Mary's church welcomes everyone for Christmas dinner, from students, to homeless and those who rely on food banks. If you want to donate to the church in light of this, follow the link and give whatever you can.
Animal Krackers is a rescue and rehoming charity for animals in Sunderland. If you're an animal lover, you can buy the items they desperately need on their amazon wish list and it'll get sent straight to them.
Morrisons in Seaburn has partnered with McVities this year. For every McVities Victoria box purchased, the store will donate one to the local food bank. That way, you still get your Christmas biscuits but can donate to a local charity.
Hopespring Christmas appeal are asking for donations in order to purchase 800 good quality Christmas gifts for cared for Children this Christmas.
Feeding Families has been delivering Christmas hampers for the past four years. SR News reported that the charity has received 1,000 applications so far to help people at Christmas, but says it needs more to stay afloat. To volunteer, give a hamper or buy a ticket for their 2020 Christmas raffle, click the link above.