WITH a large number of Christmas events being cancelled, Sunderland-born dancer Jennifer Foulds has found a way of bringing the festive magic directly to your front door in a Covid-safe way.
JENNIFER Foulds, 27, is used to working in performing arts, but – along with so many of her colleagues – the coronavirus pandemic left her without work after the majority of events were cancelled across the country, leaving her without a source of income.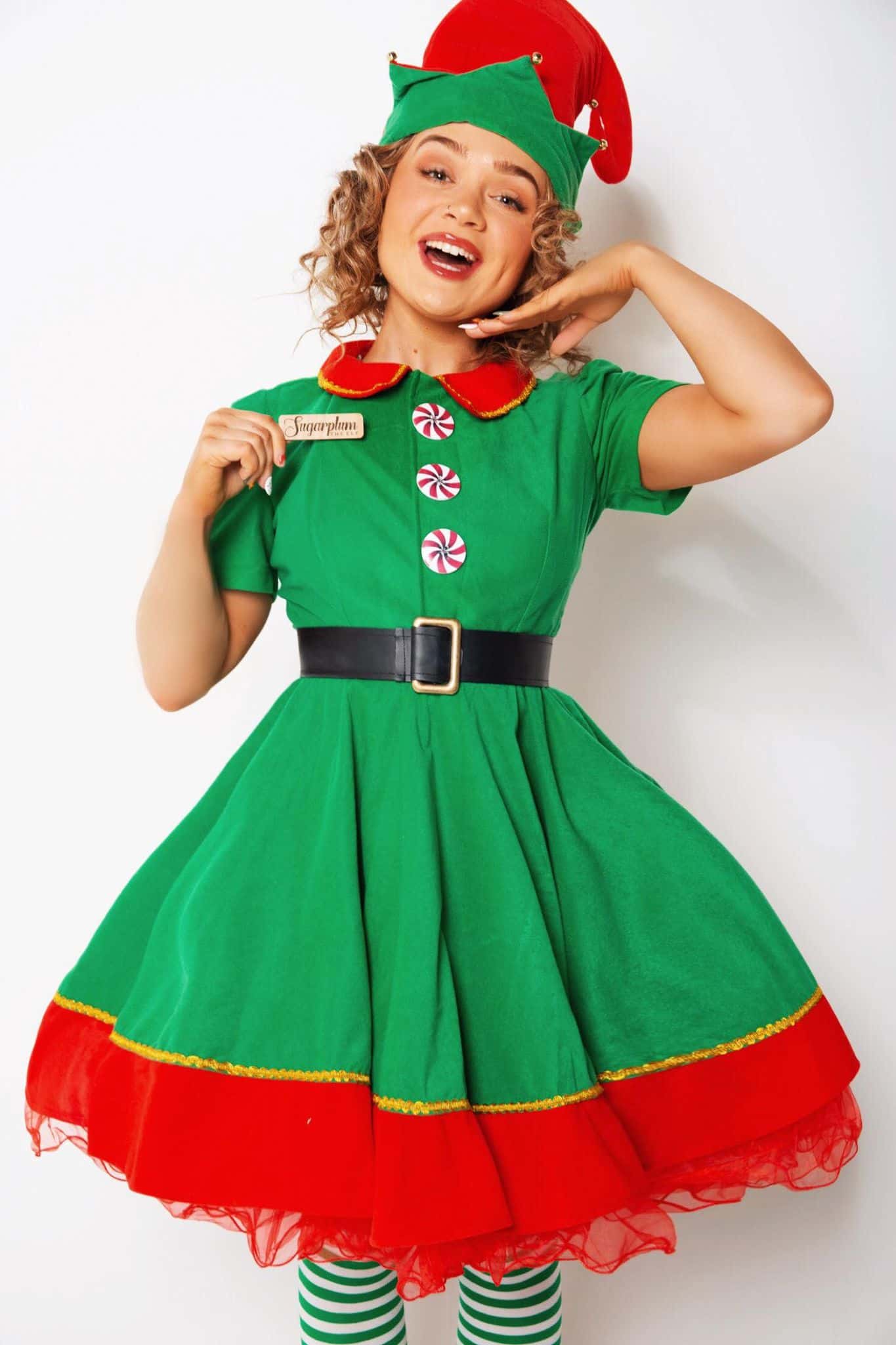 In the early stages of lockdown, Jennifer started making dance costumes, but when she realised that things were going to take a lot longer to get back to normal, she had to reconsider what she was going to do.
This led to her setting up her own events company – Evoke Entertainment –  which supplies an Elf delivery service in Sunderland, as well as other destinations across the UK.
She told SR News: "As time went on, I realised there's not going to be much performance work this year. With Christmas coming up I was thinking 'What can I do?' and I had made dance costumes with a festive vibe so I thought 'This has to have something to do with children'.
"I thought about elf visits, and then I realised that wasn't going to be able to happen because of Covid. So now we're doing a delivery service, and this has come about after seeing that delivery services have made so much money throughout lockdown, so I thought we can tie the two together.
"Since my background is in performing arts, I've decided to add that into the delivery.  I'm not personally being an elf. I've hired other people to do that, who enjoy doing that kind of thing. There will be dances in the garden, they'll be in full character with singing and acting."
Jennifer is offering two packages to customers:
The family package (£60) includes a certificate for the children, a little bag of reindeer food and, if the parents allow it, they can have sweets and chocolates. They also get a Christmas gift.
The deluxe service (price variable – see below) involves a large, personalised gift bag filled with Christmas socks, gloves, stationary, colouring bags, character bags and more. Jennifer makes these from scratch, ordering from different suppliers in the UK.
She told us: "The main thing I want to do is create an experience, so we want to deliver best of spirit right to people's door steps.
"We're starting deliveries on the 5th of December, up until Christmas Eve. I've got four elves in the North East, and all of them are working on Christmas Eve from 11am until 7pm.
"In the run-up to then it's not as busy, so at the moment we've got one elf a day. The goal is to fill up them days. I've got another elf in Essex, one in Edinburgh and one in Bedfordshire too."
To ensure the experience is Covid-safe for customers, elves are having tests and gifts are packed in a sanitised and safe station.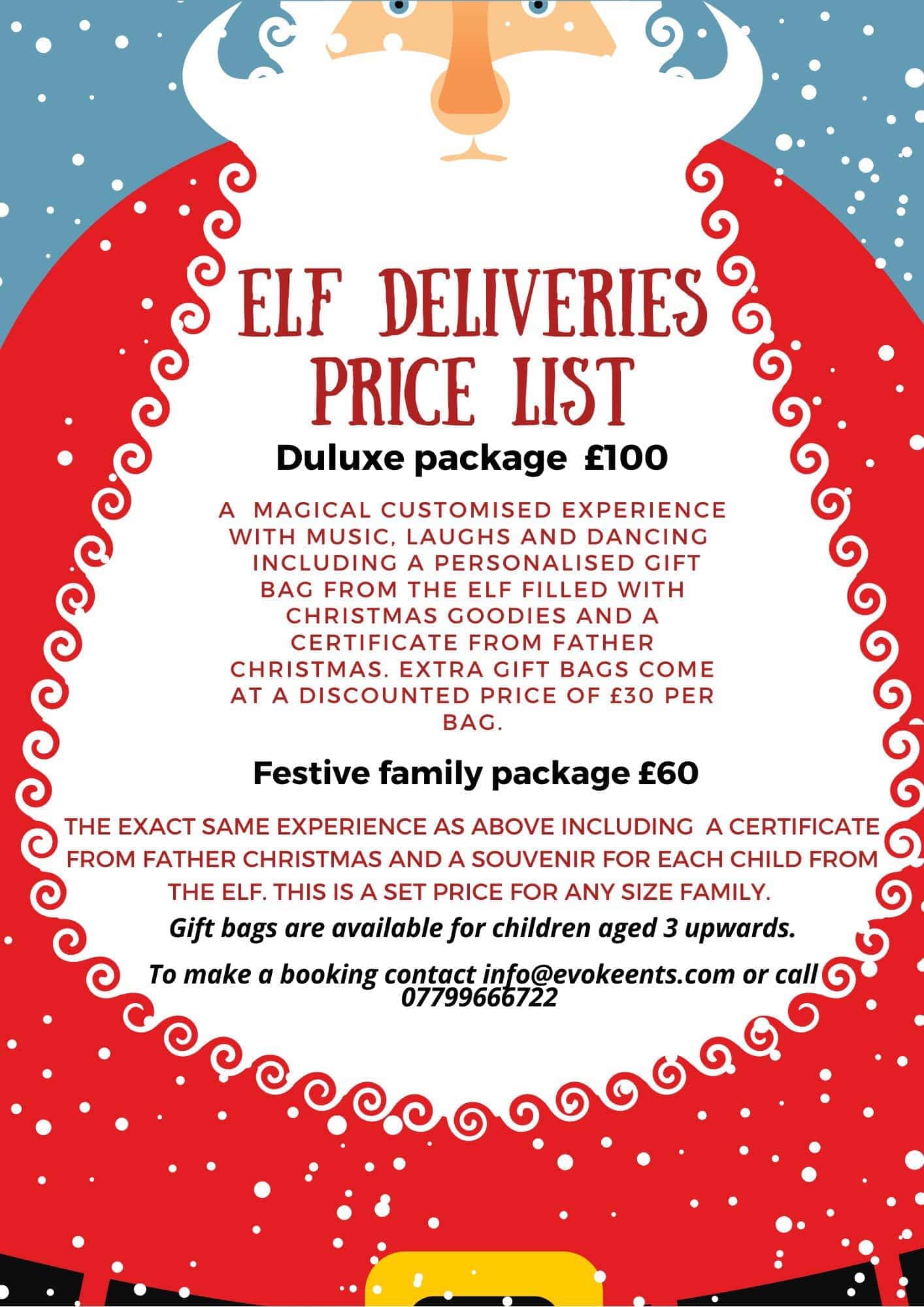 Jennifer wants to take her business even further and hopes to put on bigger events in the future.
She explained: "In the future I'd love to set up something really big. I know that there's Lapland UK, but I feel like they miss a big performance element. So, I'd really like to set something like that up in the future, maybe in the next few years."
Find Evoke Entertainment on Instagram here, and Facebook here.