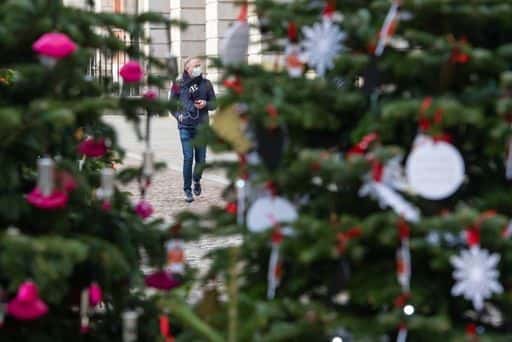 MUSLIMS have called plans for potential Christmas lockdown reprieve "unfair" after the government slapped restrictions on gatherings for Eid earlier this year. 
Whilst news of a potential five day lockdown-let up over Christmas has been welcomed by many, we ask those whose own religious holidays weren't given the same reprieve how they feel about the announcement.
Nafay Shaikh, Marketing Officer for Newcastle University's Islamic Society, said: "I do think it's a bit unfair considering the amount of noise that was made when Muslims were celebrating Eid. I'm not against strict rules for public safety but they should be consistent across the board." 
Halimah Begum, a student from Birmingham, agrees with this opinion, telling SR News: "I understand that England is predominantly a Christian country, but it's also a very multicultural country. It's very unfair that minorities have had their celebrations cancelled.
"I have nothing against the idea of lockdown being slightly lifted, however my main concern lies in whether this is a safe option. I personally found it unfair that we were put into lockdown with the motive of ensuring people could celebrate Christmas. This wasn't done for Eid, we were instead left to celebrate in lockdown."
The hope of a somewhat normal Christmas has driven the government's campaign to ensure people adhere to the restrictions. In the press conference following the lockdown announcement, Johnson claimed he was "confident" that we will be able to have "as normal a Christmas as possible" if people follow the rules. 
But this focus on staying home to save Christmas – a Christian holiday – follows the effective cancellation of other religious holidays earlier this year. Just hours before celebrations for the festival of Eid-Ul-Adha were due to begin, the government announced new restrictions which put a stop to planned gatherings. With the number of cases still high, and even on the rise in many parts of the country, allowing Christmas to go ahead seems to be a case of preferential treatment. 
Johnson said at the time: "I know that the steps we are taking will be a heavy blow to many people – to everyone whose wedding plans have been disrupted, or who now cannot celebrate Eid in the way they would wish. But we simply cannot take the risk."
As is the case with Christmas, the coming together of friends and family is at the heart of Eid. Whilst their celebrations were halted by the risk of transmission, Christmas is looking likely to get the go-ahead despite the same – if not higher – risks of transmission. 
With no plans confirmed as of yet, whether or not we will be able to mix households over the Christmas period is yet to be seen. As much as everyone wants to see a return to normal life by the end of the year, Christmas revellers should be mindful of the sacrifice made by whose missed out on their own celebrations.