Following the success of the monster trail to mark Halloween, Sunderland Bid is now creating a virtual Christmas full of magical creatures. Sam Boal went to meet some of them.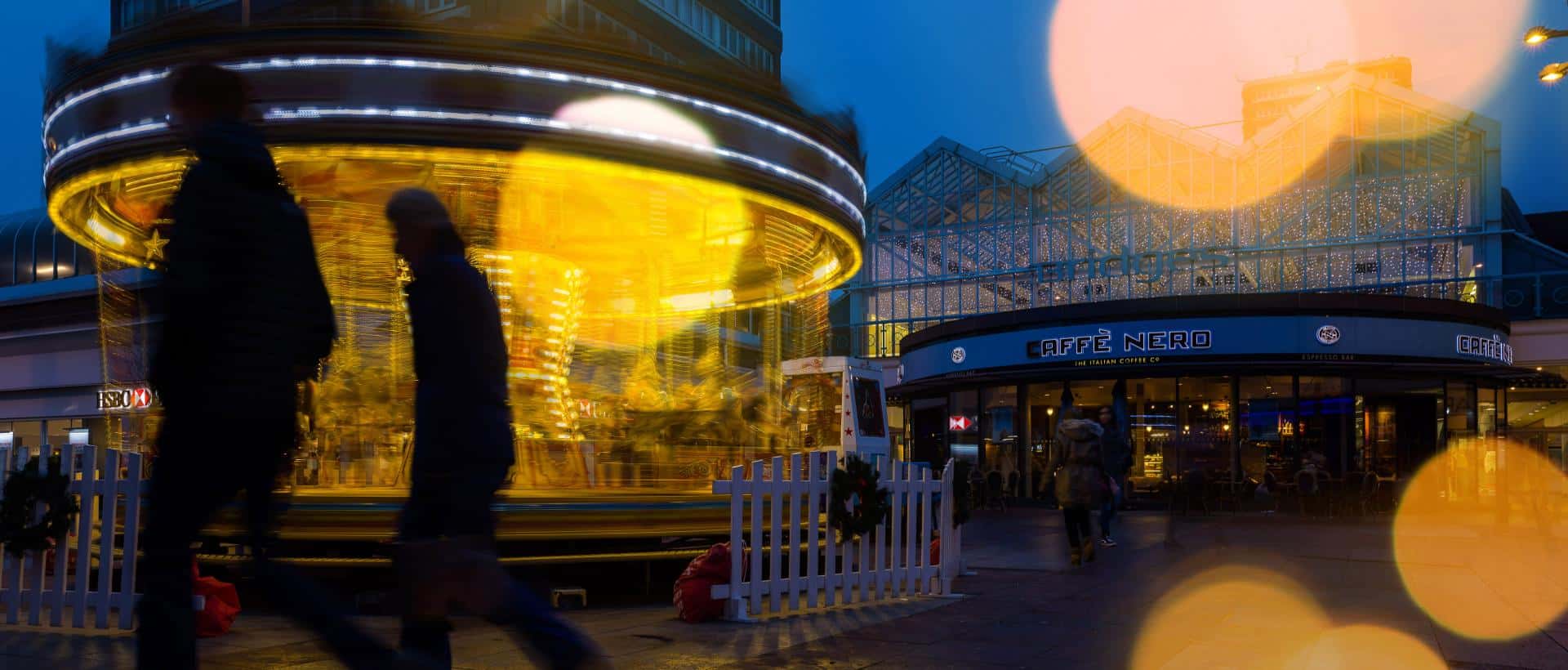 DUE to coronavirus, the run-up to Christmas is different to most years – but there are still plenty of opportunities to get festive in Sunderland, including a seasonal search for hidden elves, reindeers and giant gifts as part of a new augmented-reality (AR) event.
The Christmas trail launches tomorrow, and will run until January 3. Along with a number of large light installations, courtesy of Sunderland Council, there will also be seven AR characters hidden around the city.
The Sunderland Experience app will be available to download for free from Apple and Google Play stores from today, or anyone who downloaded it for the Halloween event can use it again, as it will automatically update.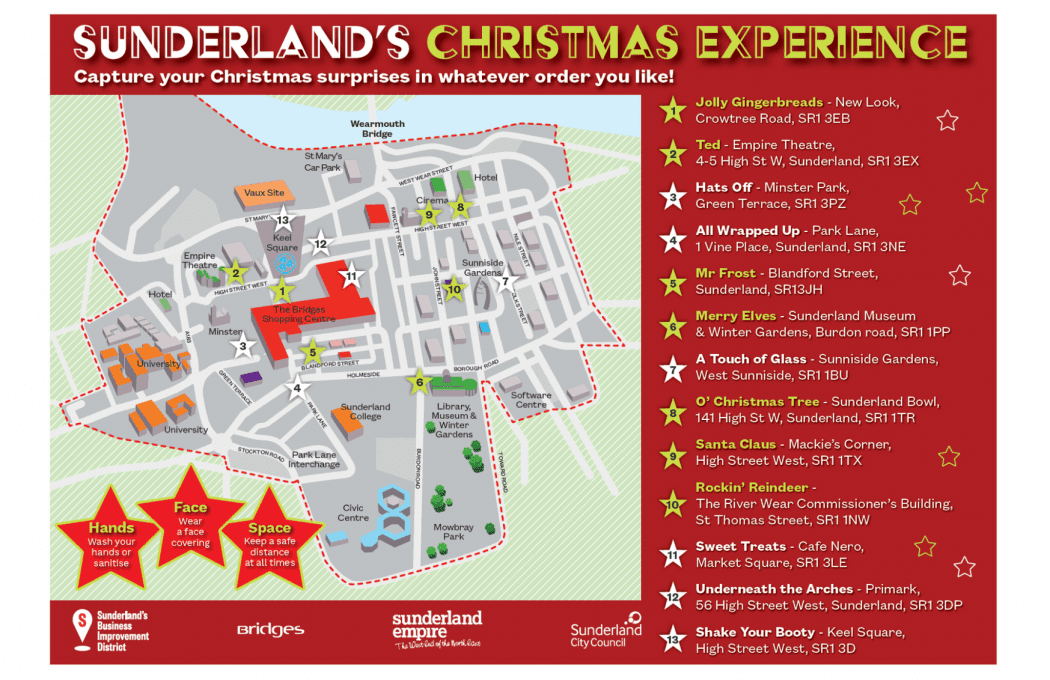 The app will also highlight offers at city centre businesses which can be used in the run-up to the festive season.
Old favourites will also take on a new look this year, to take into account the need to socially distance and government coronavirus guidelines.
The annual Reindeer Dash, which will support the Red Sky Foundation, will still go ahead, with people being able to buy tickets online to take part and carry out the run in their own time between December 1-24  in their garden, in a park or even running up and down the stairs at home. In past years, the event has taken place inside The Bridges shopping centre and was only accessible when a ticket was purchased.
Sharon Appleby, head of business operations at Sunderland Bid (Business Improvement District), said it was important to try and create as much festive cheer as possible – and continue to support local businesses.
She said: "Everybody is in need of some fun and positivity and that's why it was important that we created some of the magic of Christmas in a way that can still be enjoyed.
"Families can still go out and about safely and see the light installations and search for the Christmas characters, which we are sure will be as popular as the Halloween monsters were."
The Bridges and Sunderland's Empire Theatre are both supporting the Christmas programme.
Karen Eve, centre director at The Bridges, believes it's important for people to embrace the Christmas spirit and said: "We are doing everything we can at the centre to give people a real festive experience.
"We've very glad to be part of the whole Christmas in Sunderland initiative and we look forward to welcoming everyone back once lockdown is over, so we can help provide everything that they need for a proper festive celebration."
Other initiatives include a virtual Christmas in Sunderland Facebook group which will share activities, crafting ideas and local businesses showcasing gift options.
As part of the campaign, shoppers are also being asked to consider giving the Sunderland Gift Card – which can be bought in amounts of £5 to £500 and spent across a range of hospitality, retail and experiential activities across the city.
"We wanted to keep the magic of Christmas as much as we can and encourage people to enjoy the trail in a safe and socially distanced way," said Sharon.
"And at the same time we would ask everyone to also support our retailers as much as they can by shopping local."
Further information on all activities is available at the BID website at www.sunderlandbid.co.uk.