TODAY is World Kindness Day, and what better way to celebrate than by putting a smile on other people's faces and making their day? Sam Boal has a few ideas…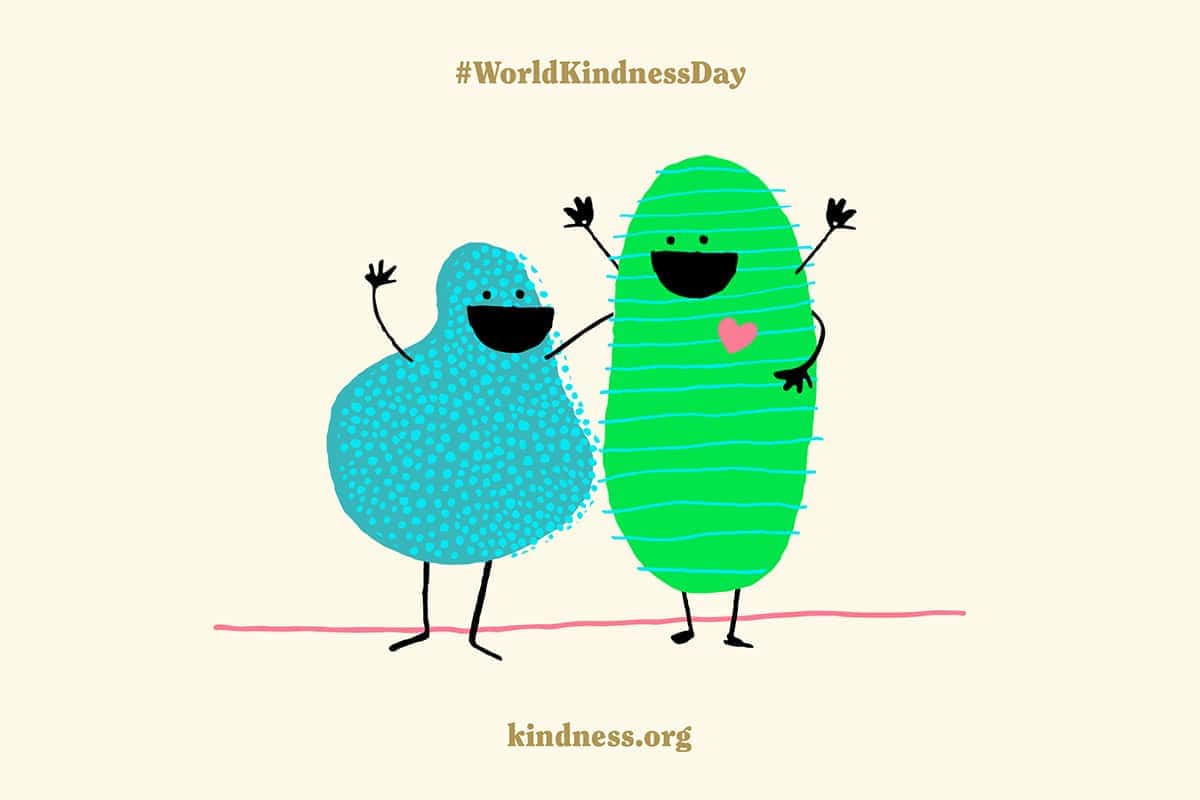 IT'S unfortunate that this year World Kindness Day has fallen on Friday 13 – but we wouldn't expect anything less from 2020.
However, this year has been filled with difficult times for billions of people across the globe, and random acts of kindness couldn't be more needed than they are right now.
Happy World Kindness Day! Let's do whatever we can to spread kindness (but not virus) 💕🌈 #WorldKindnessDay pic.twitter.com/neugnqofRF

— Action for Happiness (@actionhappiness) November 13, 2020
Here are 10 simple ways you can make someone's day on this World's Kindness Day:
Make sure you compliment at least three people – this could be a fellow-student, housemate or even a stranger.
Ask someone how their day is going – this could be someone serving you in a shop, messaging a friend, or phoning a family member.
Spread positivity on social media – this is so easy and simple. This could be a quick Instagram story, or even a Tweet to put a smile on people's faces.
Send flowers to a loved one – although they might not arrive on World Kindness Day, they will certainly brighten up someone's day.
Call someone you haven't spoken to in a while – an unexpected catch-up with someone you haven't been in touch with can make your day happier – as well as theirs!
Do some gardening – although this one might sound strange, you're still being kind to the world, and your gardening might even benefit someone else too.
Go for a socially-distanced walk with someone who needs it – times are tough at the moment, but asking someone who is struggling to cope at the moment to go on a walk might give them the boost they really need.
Write a hand-written letter to a relative and post it through their door – although it might be seen as old-fashioned, a letter is a very personal way of showing someone that you're thinking of them, and it is something they can treasure for a long time.
Offer to help someone – whether it's getting their shopping for them or helping them with an assignment, even the offer will be enough to warm someone's heart.
Smile at someone – yes, you should definitely be wearing masks most places you go. But smiling is contagious, and whether it is smiling at someone outside, or at someone you live with, they might pass it on to someone else.
How are you celebrating World Kindness Day? Let us know on Twitter @SRNewsNow!