Search 'US Election 2020' to see all our coverage
Latest post-US election news…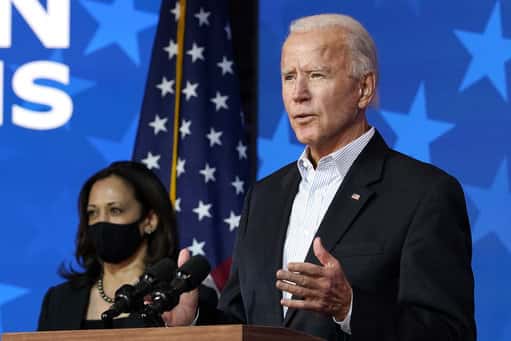 Georgia to face a full recount … by hand
An audit of US presidential election results in Georgia will trigger a full hand recount, state officials have announced.
Secretary of state Brad Raffensperger said at a news conference yesterday that his office wants the process to begin by the end of the week and he expects it to take until November 20.
After results from the hand recount are certified, the losing campaign can then request another recount, which will be performed by machine, Mr Raffensperger said.
President-elect Joe Biden leads President Donald Trump by about 14,000 votes out of nearly five million that have been counted in the state. Nearly all ballots have been counted, though counties have until Friday to certify their results.
EU tells Biden: 'We're ready to engage with you'
The European Union has said it looked forward to better relations with the United States under the leadership of President-elect Joe Biden, and expressed hope the presidential transition will not be "bumpy".
EU foreign affairs chief Josep Borrell warmly congratulated "Biden and Vice President-elect Kamala Harris for their historic victory" and said the 27-nation bloc looked forward to better relations than under President Donald Trump.
"It is not a secret, (either), that in the past four years things have become complicated," Mr Borrell told legislators at the European Parliament.
Both sides, despite being longstanding allies, disagreed over key topics from trade and security to the fight against climate change.
Senate battle to run into the new year
Control of the US Senate will not be decided until the new year, after Republicans won a seat in Alaska.
Neither the Republicans nor Democrats can assume a majority until January run-off elections in Georgia.
Incumbent Alaska Republican senator Dan Sullivan defeated Al Gross, an independent running as a Democrat, on Wednesday.
With Democratic president-elect Joe Biden's victory, Republicans are still short of the 51 seats they need for majority control. They have a 49-48 hold on the Senate with the Alaska win, but two races in Georgia are heading to a run-off on January 5.
Trump makes his first public appearance since election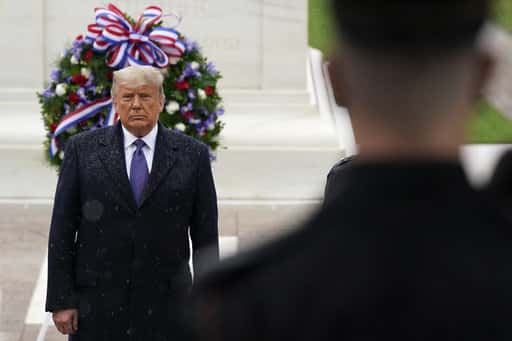 US president Donald Trump visited the Tomb of the Unknown Soldier at Arlington National Cemetery yesterday evening, emerging in public for the first time since his failed re-election bid.
Mr Trump, who honoured US veterans in a rainy ceremony, has spent the last few days at the White House tweeting baseless claims of voter fraud after his election loss.
He has made no public comments since president-elect Joe Biden surpassed the 270 electoral votes needed to win the presidency on Saturday.
Although his official schedule has been devoid of public events, Mr Trump has made several moves – sacking defence secretary Mark Esper and installing three staunch loyalists in top defence jobs.