Search 'US Election 2020' to see all our coverage
In the run-up to tomorrow's US Presidential election our student reporting team aims to explore, explain, enlighten and  even entertain you on the race for the White House.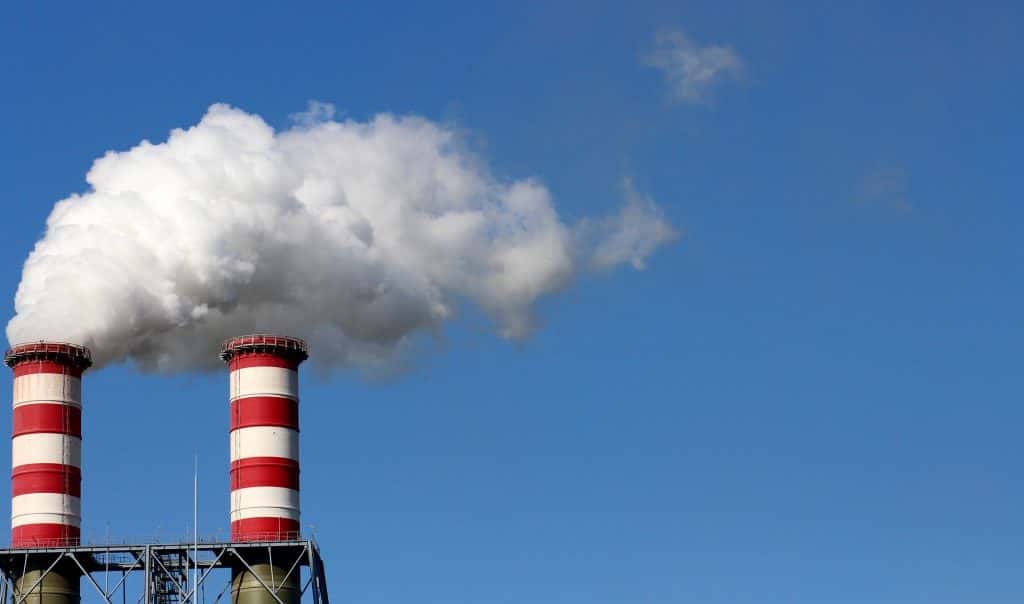 AS THE CLIMATE CRISIS rages on, the world now awaits the outcome of tomorrow's US Presidential election.
Many scientists and climate change experts have warned against re-electing President Donald Trump, a renowned climate change sceptic with pro-oil and anti-regulation policies which threaten the environment.
Joe Biden, Democrat presidential nominee, has promised to re-join the Paris Climate Agreement, the global treaty which aims to keep global temperature rise to below 2°C. As a result of Trump's administration, the US is set to leave the Paris Agreement a day after the elections.
The outcome of the election could result in an "exponential increase in suffering from environmental injustice on a global scale", according to Dr Nick Lawrence, associate professor at the University of Warwick, who specialises in American literature and culture from the 19th Century to the present, especially in relation to world ecology.
Dr Ella Mershon, a lecturer specialising in ecocritical approaches to Victorian literature and science at Newcastle University, said: "Trump has allowed for energy development on federal land, including gas and oil drilling in national parks; he has pulled out of the Paris accord; he has refused to place caps on emissions; and he has continued to promote fossil fuels over renewables."
Trump's administration has rolled back almost 100 of the US Environmental Protection Agency's environmental laws; this includes reversing 21 rules on air pollution and emissions.
"But perhaps even more perniciously," said Dr Mershon, "Trump has repeatedly cast doubt upon climate science and climate change. In response to the recent California fires, which scientists see as a direct result of climate change, he said, 'It'll start getting cooler, you just watch,' and then claimed that 'I don't think science knows about global warming'."
During a debate with Joe Biden, Trump's climate-related policy was planting trees: "You know we're planting a billion trees, a billion-tree project."
Dr Lawrence said: "Most climate-related coverage of the US election has focused on Trump's withdrawal from the Paris agreement, but his re-election would spell disaster for more than just American CO2 emissions targets.
"In his kamikaze drive to de-regulate the worst-polluting industries and his active support for fossil fuels, Trump has given carte blanche not only to environmental destruction in the US but, by example, to those who follow his mould in Brazil, Russia and here in the UK."
Dr Mershon also explained how the world follows the US's example: "Since the US is the second-largest producer of global emissions, what the US does – or does not – do in the next four years is likely to have a long-lasting impact on the climate crisis.
"Meanwhile, we have sailed past the landmark moment of 400 parts per million of carbon dioxide in the atmosphere – a turning point that places us on a path to irreversible warming.
"The US and the world cannot afford four more years of Trump's fatuous climate denial, senseless environmental deregulation, and suicidal doubling-down on the fossil fuel economy."
She added: "Biden's commitment to clean energy and environmental justice represent an important step in the right direction toward a much-needed course correction for US environmental law and practice."
Adam Conway, a 29-year-old student of Business and Management at Sunderland University, commented: "It could be that if Trump ramps up fossil fuel consumption, this would have direct negative effects.
"However, this also leads to a possibility that, due to an increase in consumption, it could lead to an increase in countermeasures to balance things out."