Search 'US Election 2020' to view all our coverage
In the run-up to Tuesday's US Presidential election our student reporting team aims to explore, explain, enlighten and  even entertain you on the race for the White House.
President Donald Trump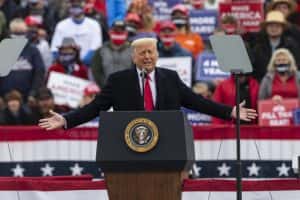 Donald J Trump was born on June 14, 1946 in Queens, New York and grew up in moderate wealth.
He graduated from The University of Pennsylvania in 1968 with a Bachelor of Science degree in economics.
Now from here, Trump garnered considerable wealth, as his father provided him with up to $1million a year to help him build his own businesses.
From graduating until running for presidency, Trump became one of the most well-known American businessmen, due to his time on TV's The Apprentice and the appearance of his name on his hotels in many major cities across the world.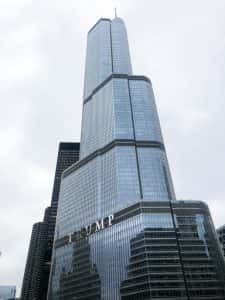 His businesses have been declared bankrupt six times between 1991 and 2009, which led to Trump openly admitting that he plays the system in the name of business. 
Trump has flirted many times with running for presidency, and he came closest in 2000, when he polled at seven per cent with the Reform Party before pulling out of the race.
In the 2010s Trump became more politically active before running in the 2016 election, which he won – to the surprise (and shock) of most political analysts. 
Despite achieving an electoral college victory, Trump actually lost the popular vote to Hillary Clinton by nearly three million votes. 
Joe Biden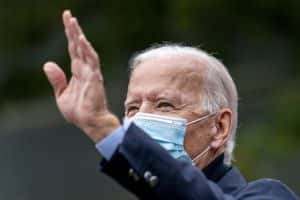 Former US Vice President Joe Biden was born on November 20, 1942 in Scranton, Pennsylvania and had a rather humble childhood – growing into a man whose life was to be scarred deeply by tragedy.
He graduated from Syracuse University with a law degree in 1968 and pursued a career in politics.
In 1972 he was elected as a senator in Delaware and served in that role until 2009, making him the sixth-longest-serving senator of all time.
Biden was widowed in December 1972 after his 30-year-old wife Neilia and 13-month-old daughter, Naomi, were killed in a car crash.
His two sons, Hunter and Beau, survived.
In 1988, Biden was a candidate for the Democrat presidential ticket, but pulled out despite significant support. He also ran for the 2008 Democrat nomination, but fell short to Obama, who he then joined on the presidential ticket. 
After serving as vice-president for eight years, Biden decided against running in 2016, after the death of his son, Beau, who died of brain cancer in 2015.
Biden won the 2020 Democrat party primaries after securing the 1991 delegates needed in June 2020.