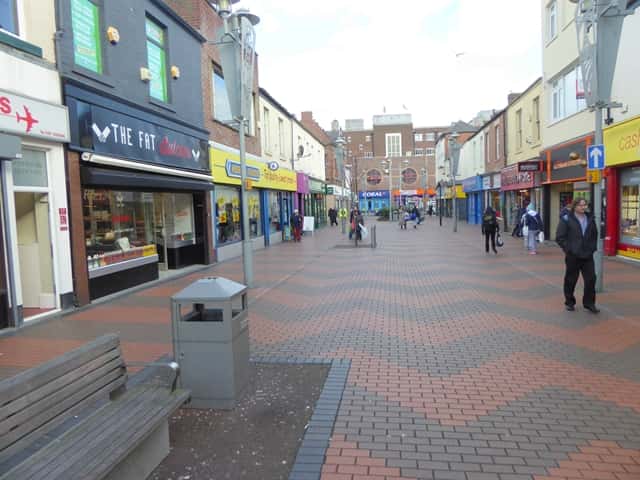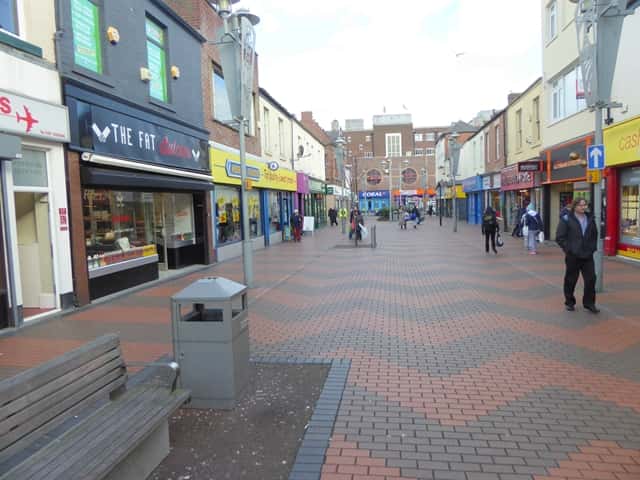 THE North East is entering a period of restrictions due to an increase in Covid-19 cases in the area. 
Sunderland, Newcastle, North and South Tyneside, Gateshead, County Durham and Northumberland councils – which between them serve a population of over two million people – had asked the government to bring in tighter local measures to restrict socialising, amid a worrying rise in the number of people testing positive for the virus.
Health Secretary Matt Hancock told the House of Commons that from midnight on Thursday 17 September, he was imposing restrictions which will include closing pubs at 10pm, stopping multi-person households visiting each other and restricting public transport to essential travel only. 
SR-News has looked at the data to see which areas have seen the highest increases in cases.
Our first chart looks at the number of cases in the wider Sunderland Authoritative area.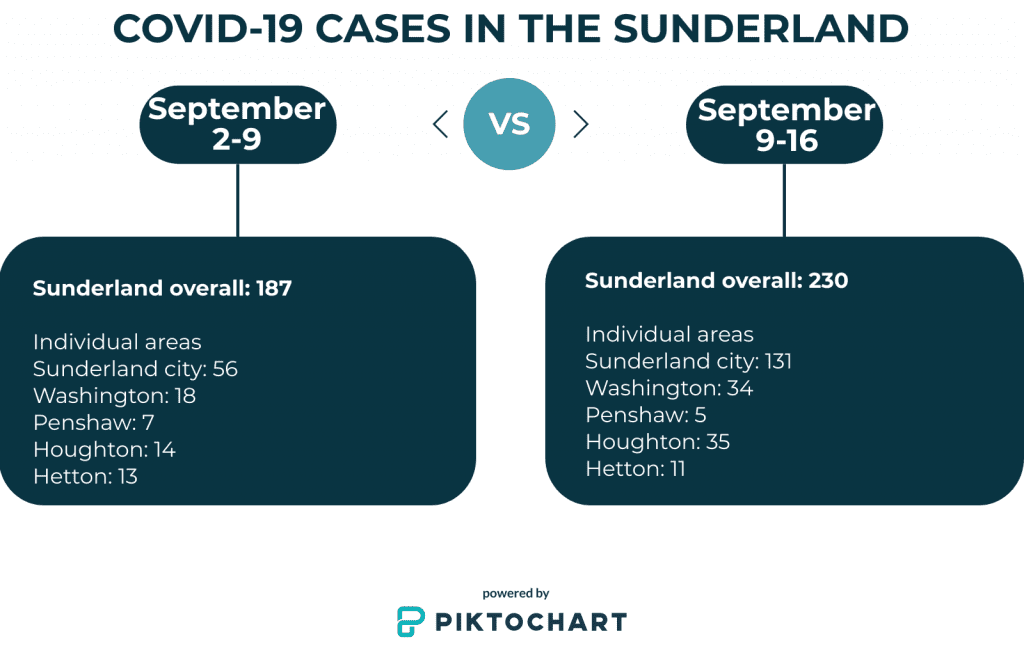 As you can see, the cases in the city itself, in Washington and in Houghton increased substantially over the first half of September, while Hetton, Penshaw and Shiney Row have either seen reduced numbers or minimal increases – suggesting that Covid is spreading faster in more densely populated areas.
The North East as a whole is charted below,  and there has clearly been an upward trend in cases over the last week.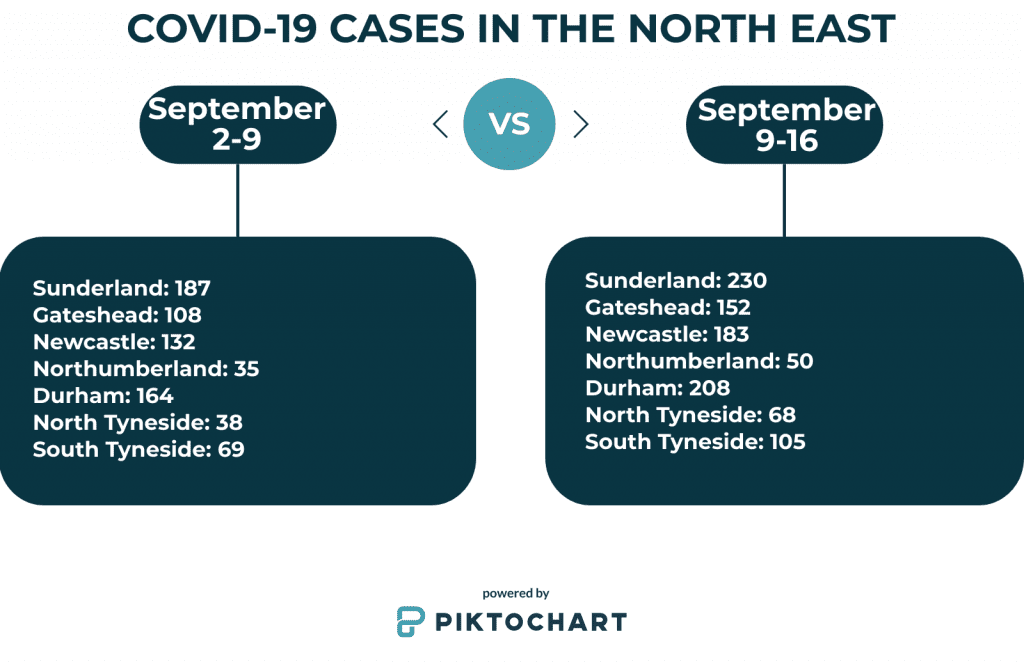 Every area of the region has seen an increase in Covid cases, with Sunderland currently having the highest numbere in the North East.
The region as a whole has roughly 70 cases per 100,000 people, while Sunderland is currently estimated to have 102 cases per 100,000, contributing to an 'R' rating for the region of 1-1.2 (click here to understand what the 'R' number means), which shows the overall rate at which the virus is spreading in our region.
[All data can be found at this link: https://coronavirus.data.gov.uk/cases]