Following the recent postponement of Record Store Day 2020 to June 20 due to the COVID-19 pandemic, we decided to continue to put a spotlight on just some of the best record stores that can be found within the North East and celebrate their impact on the region.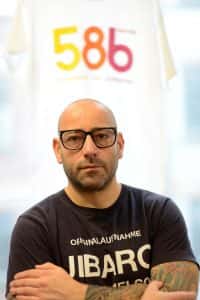 In recent years, Record Store Day has played a huge part of raising awareness for the many independent record stores found in the region.
Antony Daly, owner of 586 Records in Newcastle, said: "I think the initial idea of RSD was a fantastic one. Rewarding loyal customers and regular buyers and supporters of independent record labels, artists and shops. Those who were still spending their money, when the sales of vinyl, dropped massively."
Speaking about the impact that record stores still manage to have on arts and culture today, he added: "Record Stores have always been an important part of the community, since they came into being. Personally, they played a massive part in my early clubbing years in the 1990's".
"They have always been a safe gathering place for weird and wonderful characters. Those on the fringes of society!"
"I've helped to promote club nights in Newcastle for about 20 years, so I have advice to pass on to younger DJs and promoters too. Those people might want to put a poster up in the shop, to hopefully get more people to their party and of course, they're welcome to do that in here."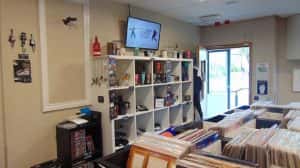 Many have turned their record stores into social spaces as well, where people can gather and discuss music over a coffee.
Goldies Independent Music Hub, situated in South Shields, doubles up as both a record store and coffee shop. The owner of the store, Goldie, said: "We set out, initially, just to have Goldies as a music hub but as planning and talking went on we decided because of its location, having a coffee shop within the hub would work well.
"We have a separate area where people can listen to music, via headphones, as well as relax with a coffee and read music related pressings, both local and worldwide."
Speaking about the impact of the local music industry and what they do to support it, he added: "We try to support the local music scene in any way that it can; this includes the selling and promoting of music and merchandise, as well as providing a meeting point for local bands to swap their music, arrange gigs and look for replacement members."
More information on 586 Records can be found online via their website, and Goldies can be found on Facebook.