Percy Park Rugby Football Club in North Shields are hosting their 11th annual rugby tournament this weekend in order to raise awareness of hate crime in sport.
This Saturday, nineteen teams featuring 360 players from across the country will unite to take part in the Hadrian Cup Rugby Tournament, organised by the Newcastle Ravens, and will wear Stonewall Rainbow laces to symbolise both their intolerance of hate crime on the pitch and to show that LGBTQ+ people are accepted there.
The Stonewall rainbow lace movement became popular after research was gathered implying that homophobia, as well as other derogatory behaviour, continues to be a serious issue in sport.
The laces are free for everyone to wear, with Tyne and Wear Fire and Rescue Service handing them out on the day as well as Northumbria Police LGBTQ+ Association showing further support following their Being You Is Not a Crime, Targeting You Is campaign, which launched in 2013.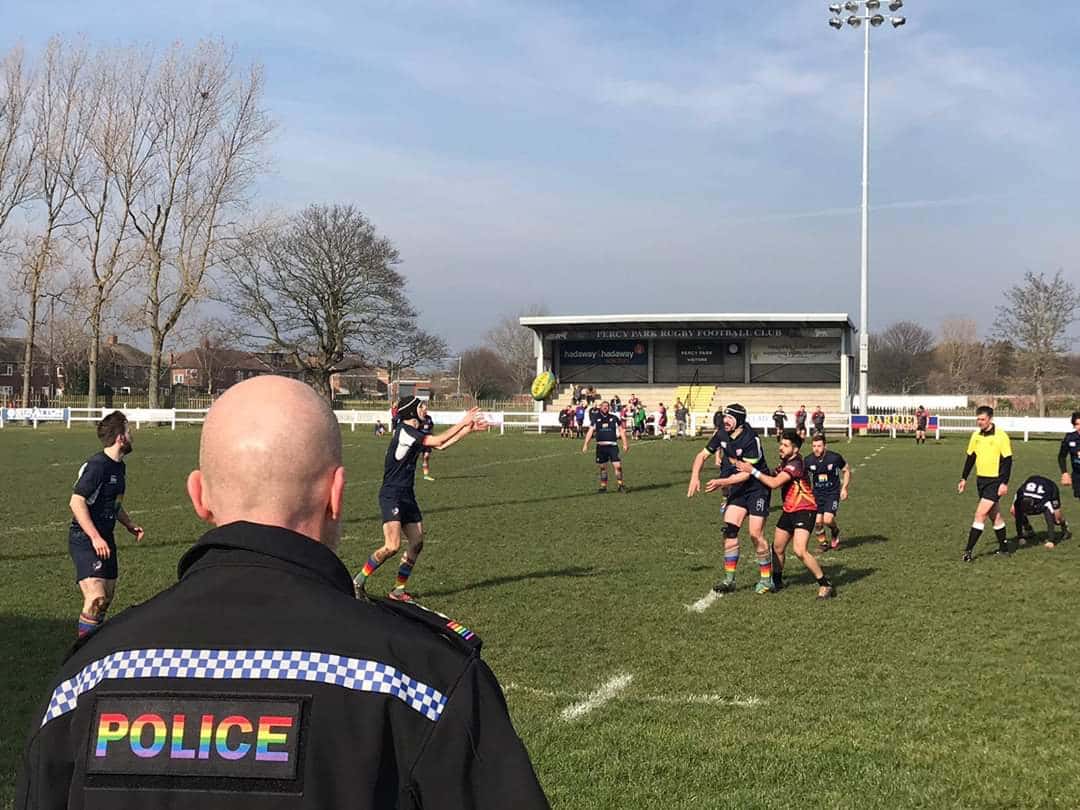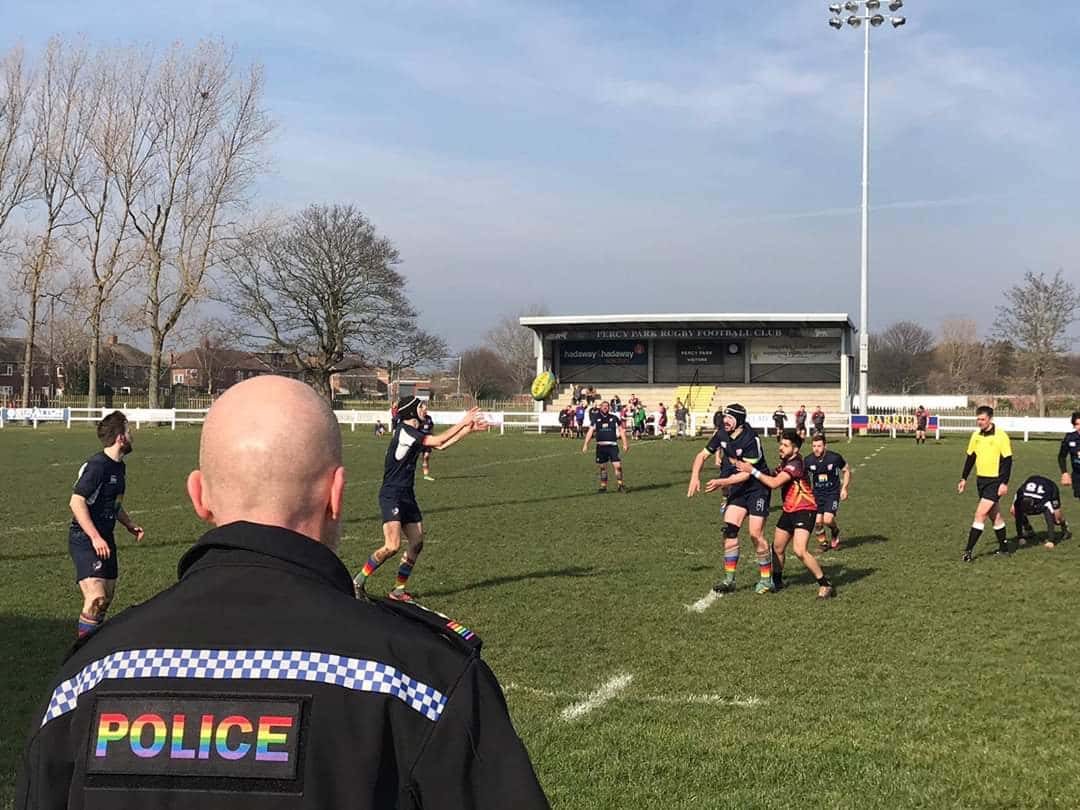 Co-chair of the Northumbria Police LGBTQ+ Association, Detective Sergeant Matt Murray, commented "Sport doesn't discriminate and this event ties in with our hate crime campaign and the work we are doing across the whole force"
He also added: "Equality and inclusivity are key components of modern day policing and it's so important that we show our support for projects like this"
"Our officers, staff and cadets are really looking forward to the day and would urge as many people as possible to come along and get involved."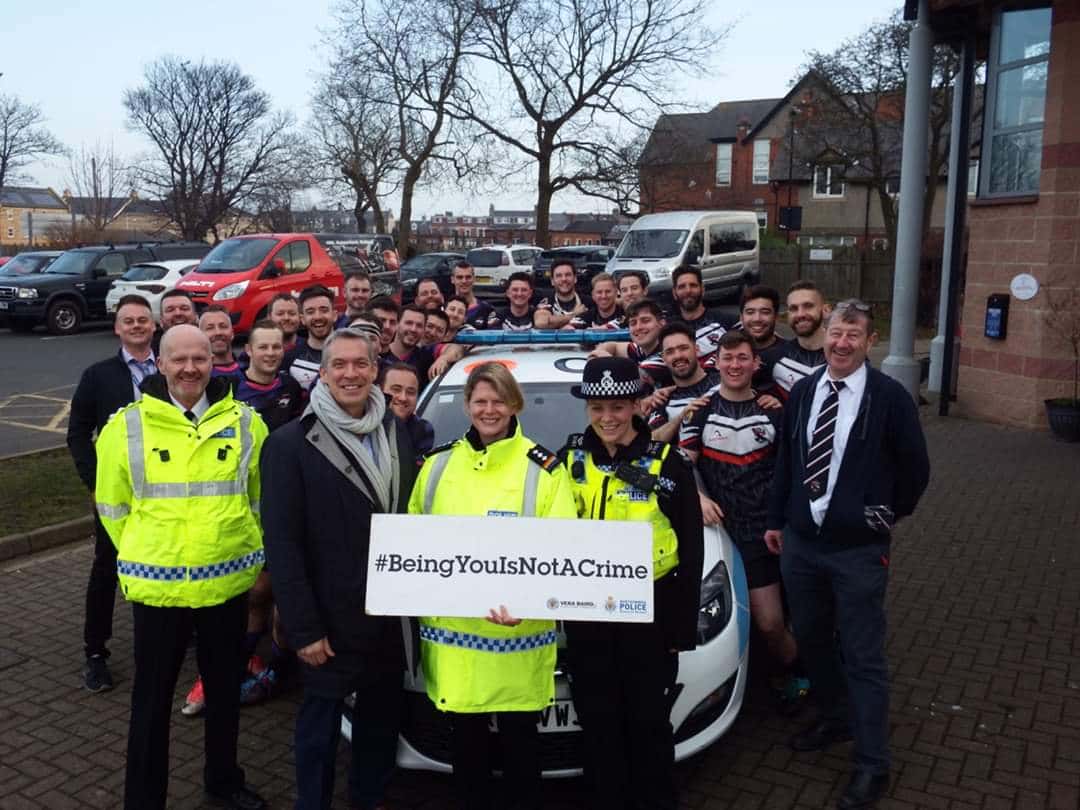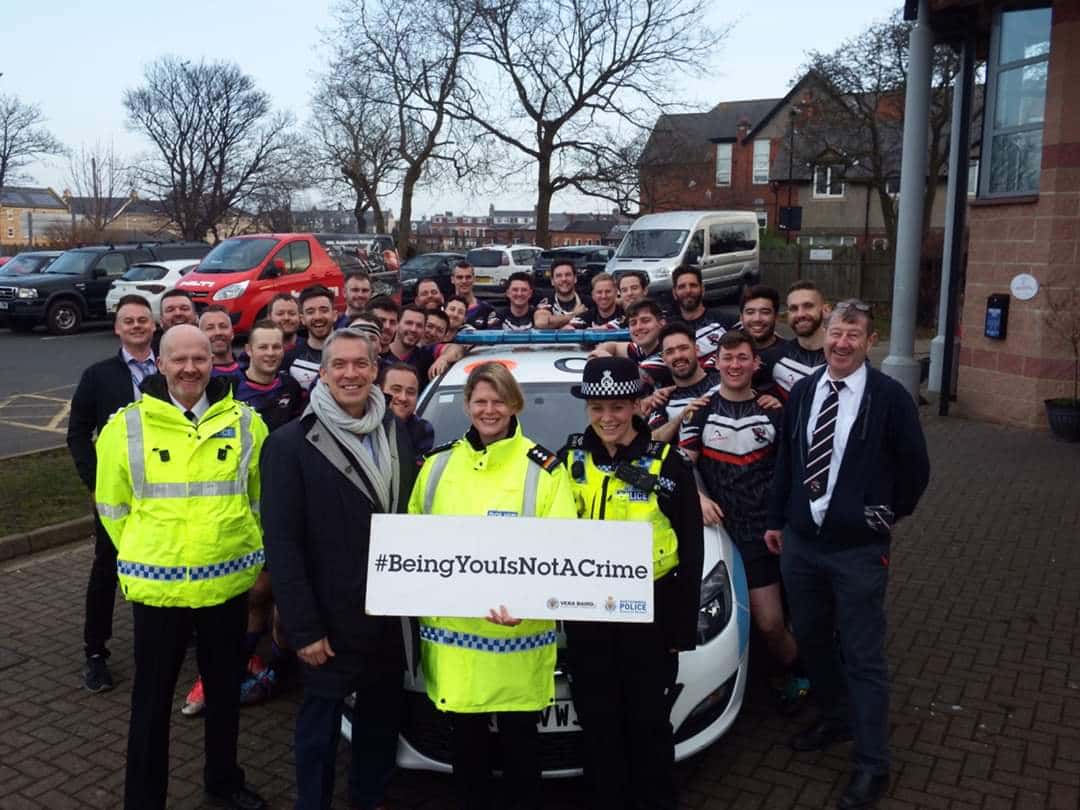 Chairman of the Newcastle Ravens, James McKane, said "We are incredibly proud to be working once again alongside our partners Northumbria Police and Tyne and Wear Fire and Rescue service"
He also added "Inclusive tournaments such as The Hadrian Cup provides hashtag RugbyForAll and brings Pride to all sports which continue to face homophobia and issues of bullying"
"We will continue the hard work of the IGR and foundations to promote rugby as a safe, welcoming and engaging sport."
The rugby tournament will commence at 10am on Saturday at Percy Park Rugby Football club, Preston Avenue, North Shields, Tyne and Wear NE30 2BE.