Newcastle based children's charity, COCO has launched an appeal to fund sustainable agriculture training honouring International Women's Day.
COCO (Comrades of Children Overseas) charity is holding an event at Newcastle University Business School on Friday March 6, bringing in guest speakers from around the region to talk about their experiences and create a discussion about equality.
To celebrate International Women's Day this year, the theme of the event is #EachforEqual so the guest speakers of the event will talk about equality regardless of their gender, race, ethnicity and background.
COCO provides sustainable sources of quality education to children living in poor and marginalised communities. Their mission is that all children, regardless of race, gender, ethnicity or economic circumstance should have the opportunity.
The reason for this event is to launch an appeal to fund sustainable agriculture training for women in East Africa. The 'Planting Future' campaign is part of Coco's celebrations of International Women's Day that includes the special event held in the Newcastle University Business School.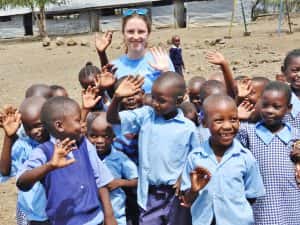 Lucy Kendall, CEO at COCO, said: "We are raising funds around this year's International Women's Day to ensure sustainable agriculture training can continue improving lives in Bwayi, Tanzania. Sustainable agriculture techniques are largely simple but are very effective, increasing incomes by as much as 300 per cent and allowing community members to enrol their children in education, provide healthcare to their family and put food on the table, all of which are essential to a good start in life."
At this event, you can hear from Sharon MacArthur, a menopause educator, Salha Kaitesi, a British-Rwandan gender equality and female empowerment champion and founder of Rwanda, a social enterprise set up to empower women in Rwanda. Also, on the panel will be Naz Demi, international trade manager for the North East England Chamber of Commerce. The final guest speaker is COCO's partnerships and communications manager Jess Whitaker.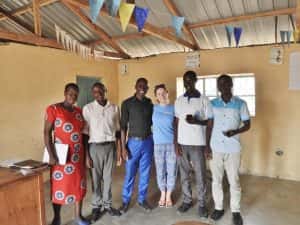 Jess said: "I am really looking forward to this year's International Women's Day event and hearing from the other fantastic speakers. I will have the pleasure of telling the inspirational stories of some of the amazing women and girls that COCO works with in East Africa, who are breaking down gender barriers and making change within their communities."
The #EachforEqual event will take place in the Partner Room at Newcastle University Business School from 3:30pm on Friday March 6.
To register visit: https://www.eventbrite.co.uk/e/eachforequal-international-womens-day-event-tickets-93061267757