North Tyneside Council has released their plan to rebuild and renovate Tynemouth Library in efforts to create a community hub.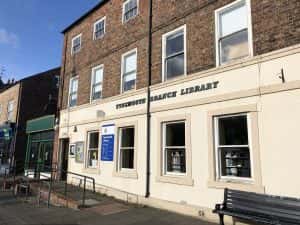 The council's Cabinet will hold a meeting in May 2020 to discuss the plans further.
If the plans are approved in May, the 67-year-old library will undergo a complete rebuild and transformation. The plans are part of the Ambition for North Tyneside programme and the programme's aims are to renew the area.
Councillor Bruce Pickard, North Tyneside's Deputy Mayor and Cabinet Member for Regeneration, said: "We are committed to investing in the borough to keep it a great place to live, work and visit. The library would share the space with a community building society, to improve local people's access to both library and community facilities."
Coun Pickard added: "The new building would be brighter and more accessible, more modern and appealing, and sensitive to the historic conservation area in which it sits. The co-location of libraries and building societies has proven successful elsewhere in the North East."
Councillor Sarah Day, Cabinet Member for Culture, Sport and Leisure at North Tyneside Council, added: "I'm really excited about the planned redevelopment and the opportunity to improve our facilities, which would give our residents a bigger and better Tynemouth Library that's fit for the future."
If the plans go ahead, the community will have a central hub that is open for everyone. We asked a member of North Tyneside community, Claire Holland, aged 51, what she thought of the possible plans. She said: "I think that it would be really good for the Tynemouth community. It will be a nice, safe place for people to go to and spend time there. A modern building will definitely attract more attention."
Mrs Holland added: "I think that a modern building will attract more young kids. It will be a good place for them to go in the school holidays when they're bored."
The Tynemouth Library will be closed on February 29, 2020 so that examining work can be done.
For more information visit the North Tyneside Council website.