Tits Upon Tyne is a live music fundraiser that was started in 2019, recruiting local bands and out of town artists with the aim to raise money and awareness for breast cancer research.
Natalie Greener is a student at Northumbria University, who created a whole festival from nothing other than her love for music and a personal connection to the cause.
Natalie said: "My mum was diagnosed when I first moved to university and honestly I wasn't coping at all. I felt like I wasn't there for my mum mentally or even just physically."
"I've been running events since I was 14, Tits Upon Tyne became a way to show my mum she had my support and was my chance to break into the music industry in Newcastle."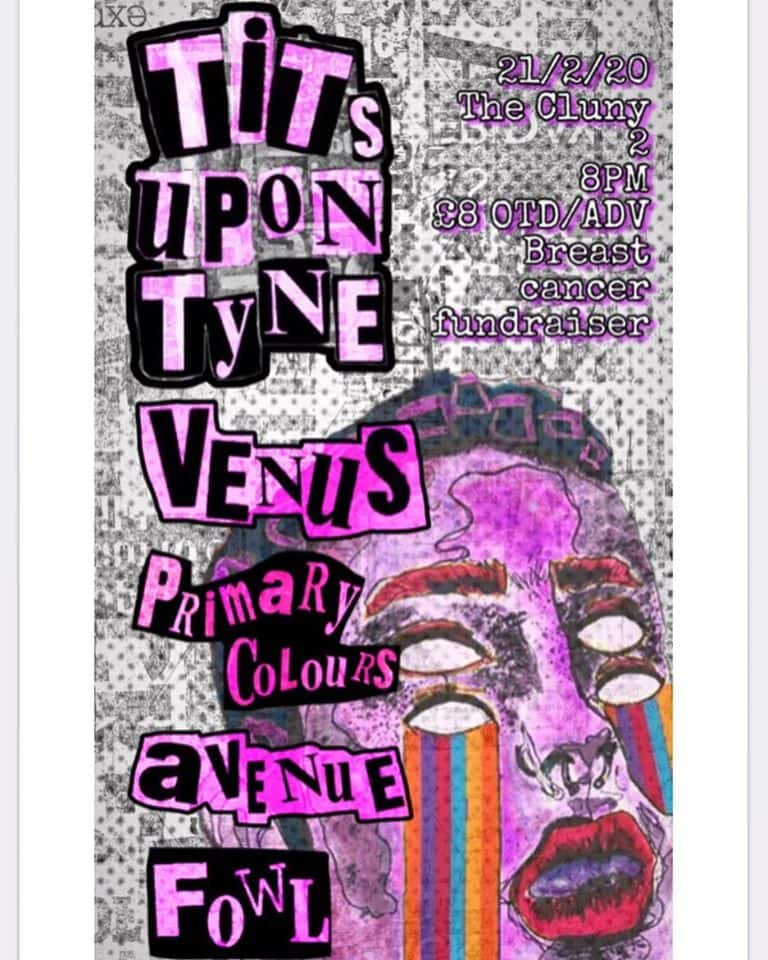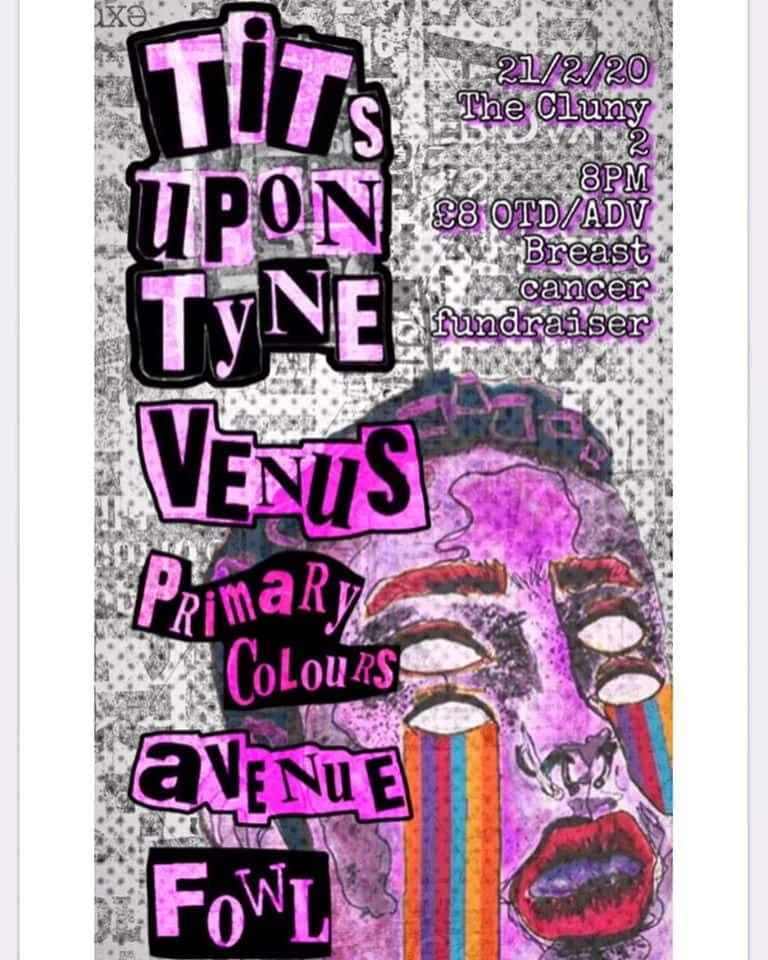 Any money that is raised and donated to breast cancer research will help to fund more clinical trials to develop new cancer treatments, and help scientists find a cure.
Back in November 2019, the first ever event for Tits Upon Tyne took place at The Cluny in Newcastle. Acts such as RUNT and Primary Colours played at the independent music venue, alongside the headline act, Witch Fever.
Finley Ireland, bass guitarist and singer for Primary Colours said: "The first TUT was one of the best gigs we ever had the pleasure of playing."
"Apart from being for a fantastic cause, the atmosphere of that gig stuck with us. With a lot of the crowd being from outside of Newcastle, it gave it a different vibe to most of the gigs we play."
The purpose of this event was not only created to support the cancer charity. Natalie said: "It's also about helping other local artists and women in the music scene as well. The amount of stuff I've had to deal with because I'm a female in the music industry is mind blowing."
"I think the world needs some more kick ass women who defy a lot of problems that they don't deserve – especially in such a mangled and shallow industry where people can be either amazing or totally two faced."
The next fundraiser will take place on February 21st 2020 at The Cluny 2, with tickets available for just £8.
More information can be found here: