Prime Minister Boris Johnson chose Sunderland as the destination for his cabinet meeting on the day Britain is set to leave the EU.
Members of his cabinet travelled up the country by train, while the PM chose to fly separately to the North East.
Health Secretary Matt Hancock, and Leader of The House Jacob Rees-Mogg were early to arrive at around 11.30am. They were followed by fellow cabinet members including Home Secretary Priti Patel and Conservative Party Co-Chairman James Cleverly.
A group of local schoolchildren were seen being escorted into the Glass Centre to meet the PM. At 1pm, Boris Johnson made his entrance to chants of "Boris, you're not welcome here" from nearby protestors.
Anti-Brexit organisation 'North East 4 Europe' were also in attendance ahead of a silent candlelit walk in Newcastle City Centre this evening.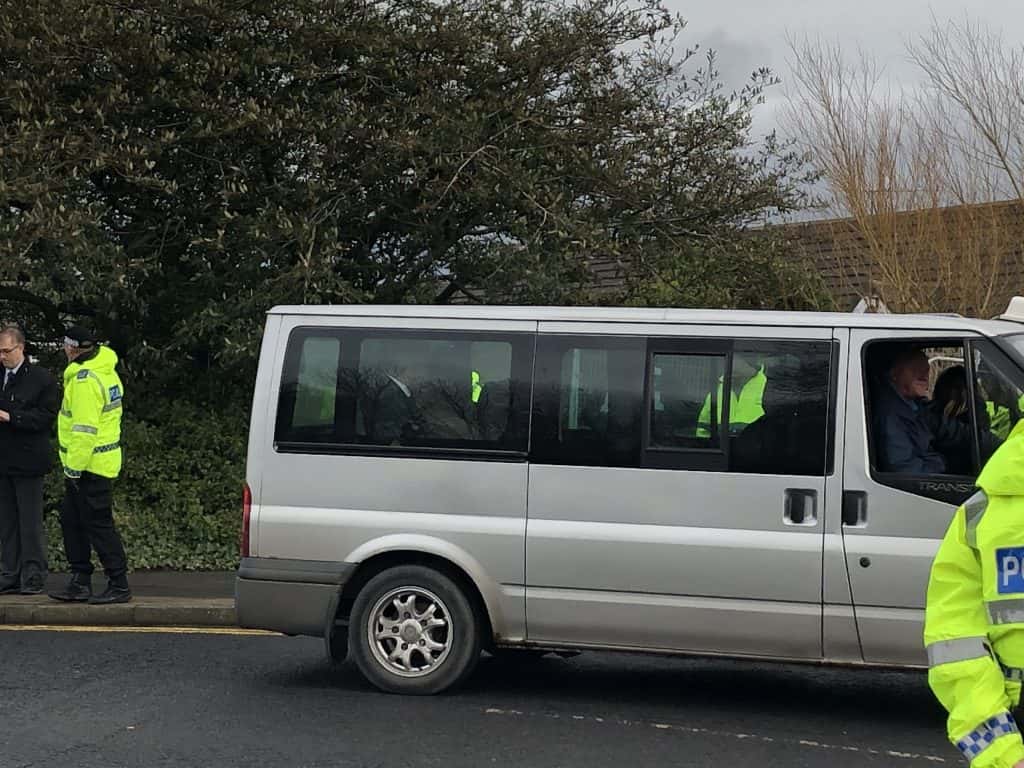 Equally, there were people in attendance who were eager to see the appearance of the PM. Sandra Hoskins, said: "I didn't know until this morning, I'm looking forward to seeing what is going to happen."
After the cabinet meeting, Boris Johnson is expected to head back to Downing Street this evening before the country departs the European Union at 11pm. A pre-recorded speech is set to air as part of a BBC News Special at 10pm.
By Liam Hedgecock & Harvey Hinkler